My favorite activity in Hive is collecting HBD!
My favorite activity in Hive is collecting HBD!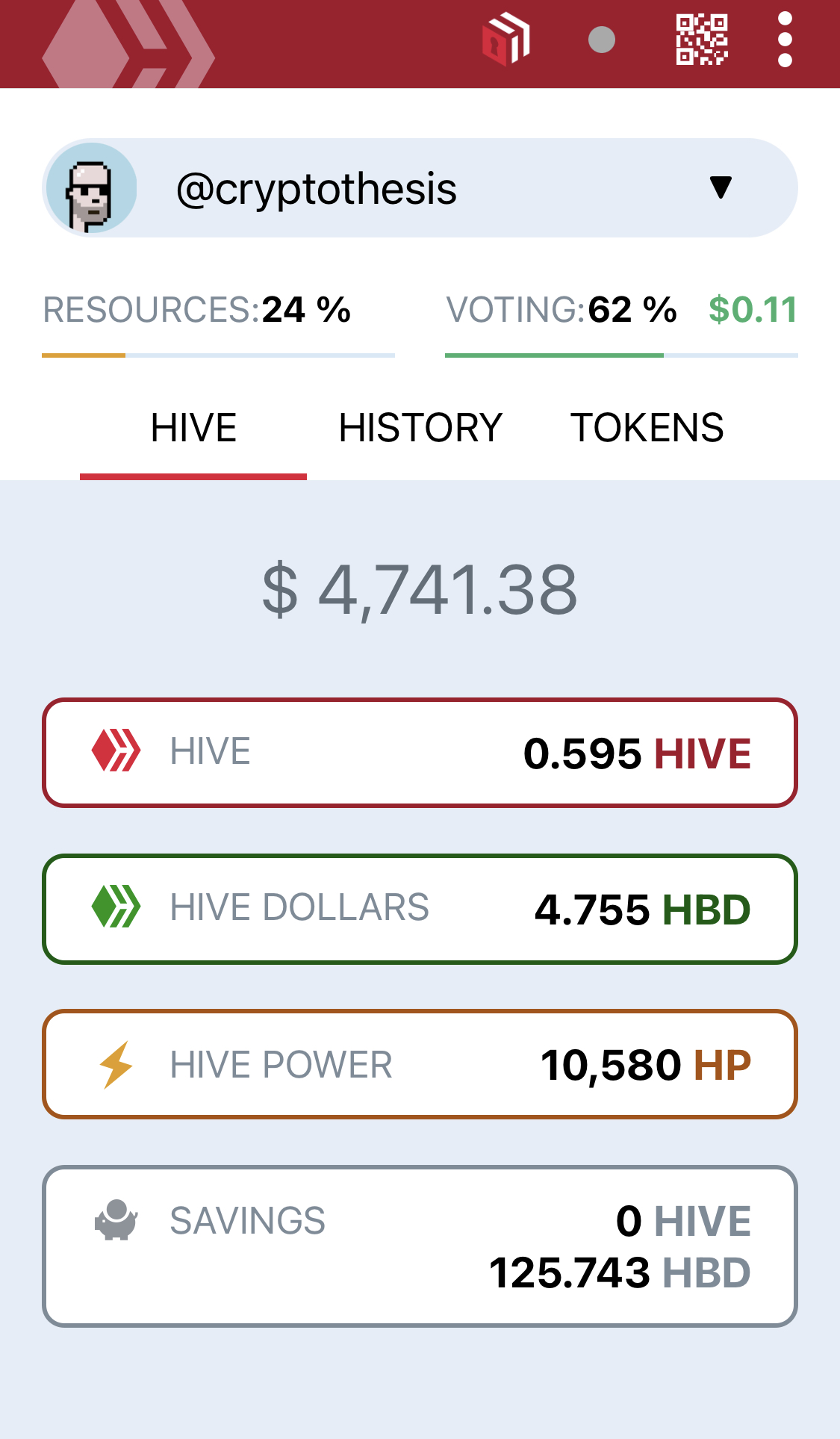 The image above shows that I have 4.755 HBD in my balance.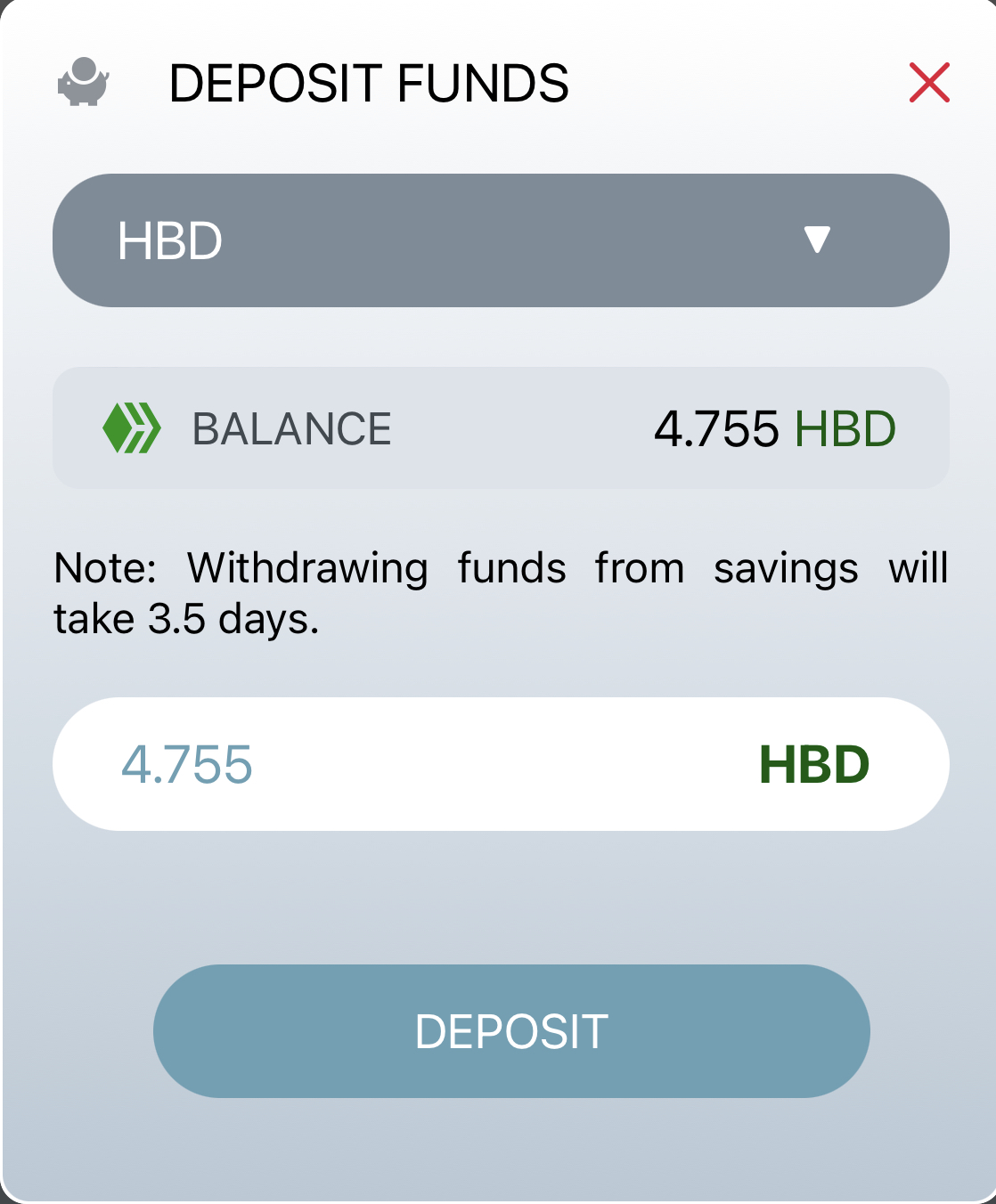 Of course, I would deposit it into my savings to earn the 20% annual interest.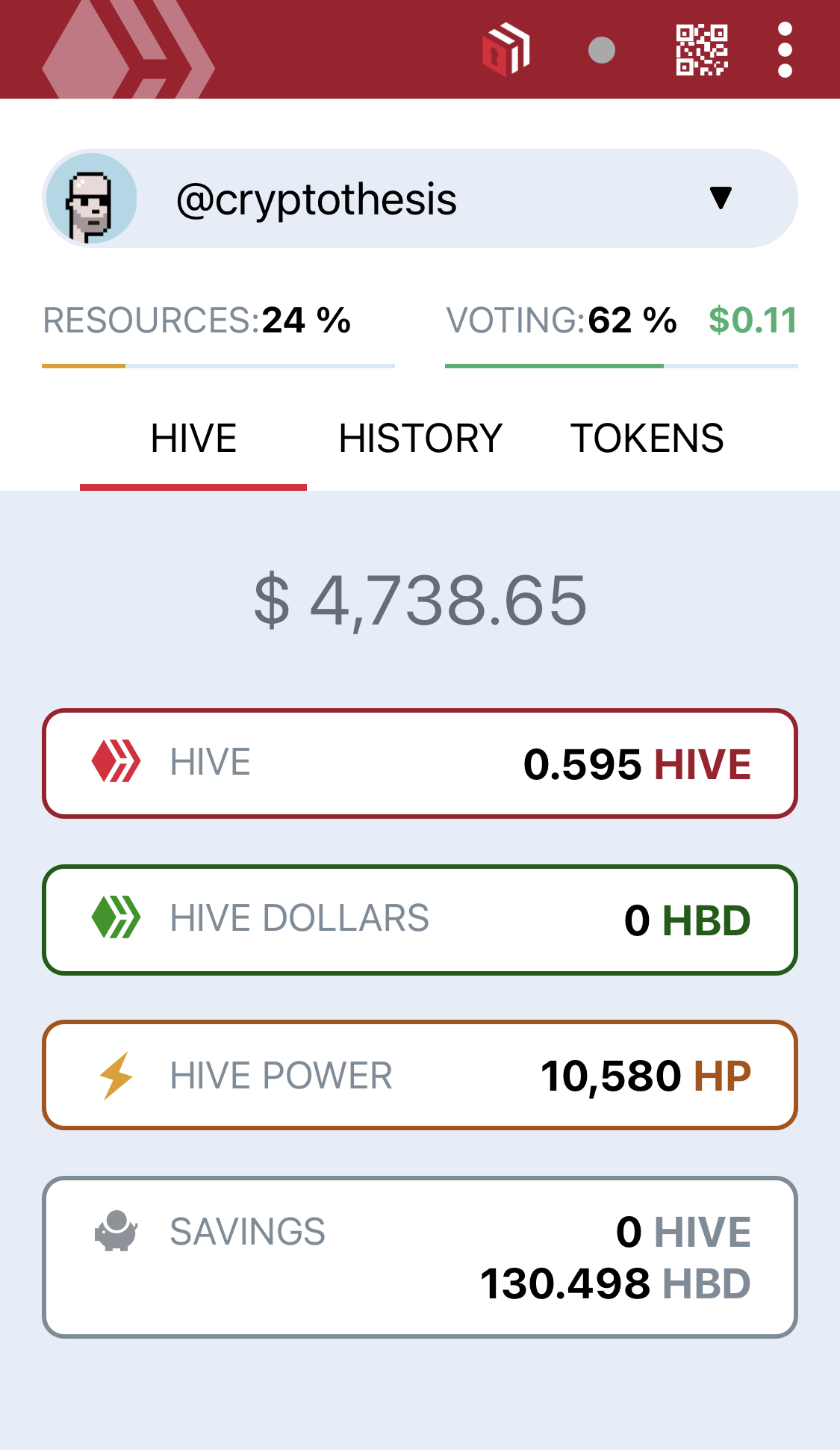 I now have 130.498 HBD in my savings.
Every single cent of it, I earned through post rewards. My target is to save 1000 HBD by the end of the year.
It's already April, a third of the year has passed. It does look like I am lagging behind my goals if the aim is to save 83.3 HBD per month. But, I am still pumped because I am doing the right thing in accumulating HBD on the side.
Incidentally, there is a certain Andre Quinn who had openly questioned the 20% APR of Hive on Twitter. That had elicited some interest lately. And now, it seems there would be some SPACES sessions (discussions) lined up to discuss. This is the link to the tweet below: https://twitter.com/ACQuinn_/status/1649080678321991683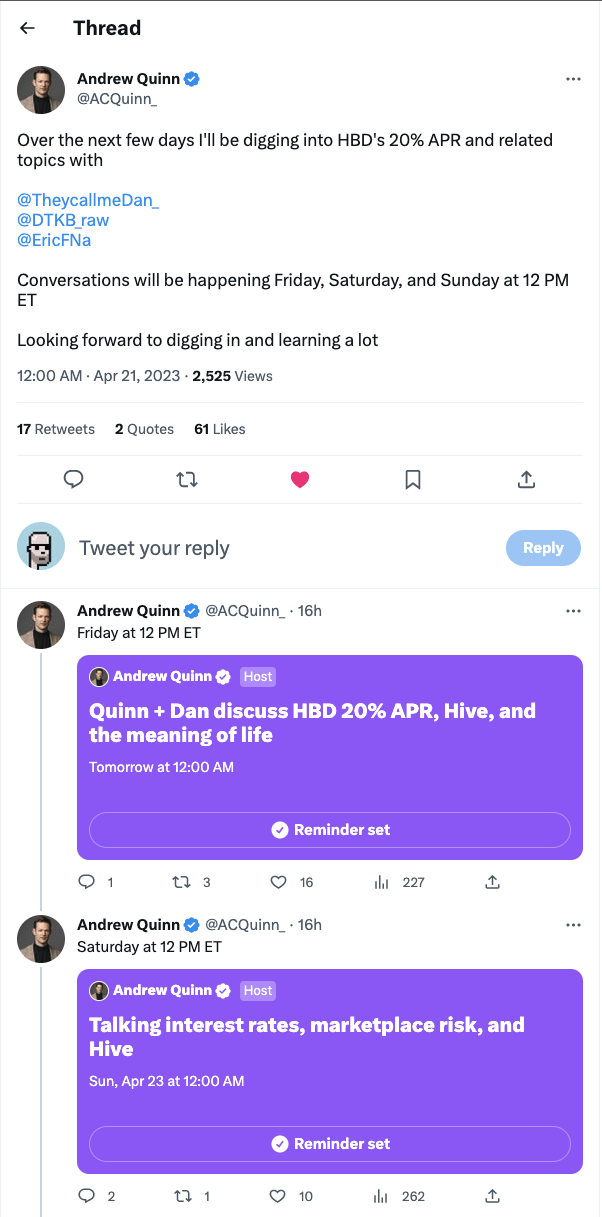 Maybe I will learn more about HBD then! You should not miss this.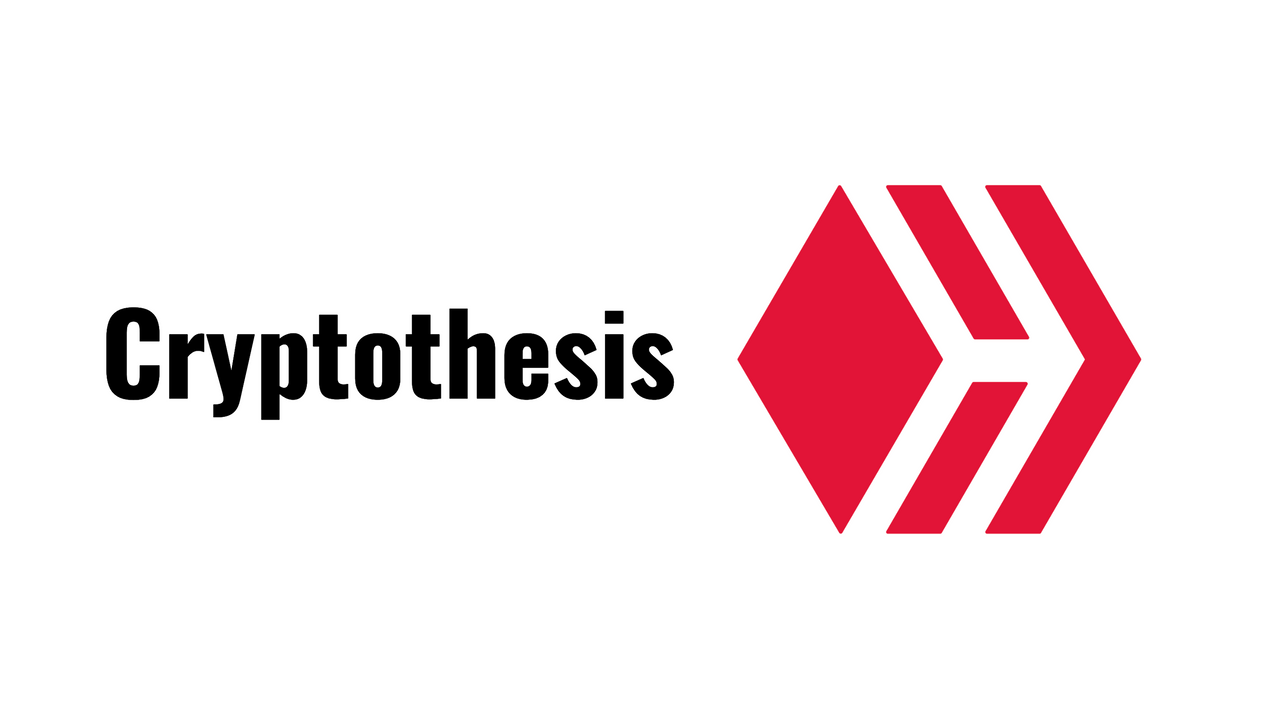 P/S: This is not financial advice, and please do your own due diligence before investing.
If you read this far... and if you are a like-minded Hiver who is on the path to learning more about Hive and crypto investing, and if you like to be tagged when I write such posts, I welcome you to leave a comment below and let me know. We can form an alliance to support each other's growth.
You might be interested in this post, @thatkidsblack, @graciousvic, @peniel2010, @deflacion, @jacoalberts, @young-kedar, @svanbo, @sumotori, @zakludick, @poplar-22 and @hankanon!
Posted Using LeoFinance Beta
---
---