STEEM AHEAD ON UPWARD TRAJECTORY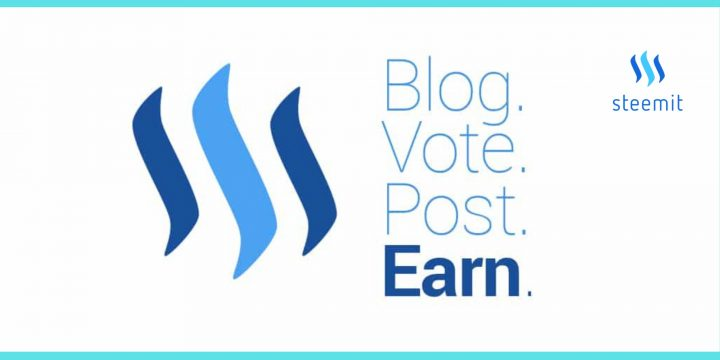 Im really exited about STEEM, since august 2019 it created this extremely strong channel from 14k sats to 21k sats, it was traveling that channel for the rest of 2019 until its most recent breakout, now STEEM is on a steady upward trajectory and effectively bouncing from that 21k sats previous resistance is becoming the new support area, we can see it on this daily chart that I drew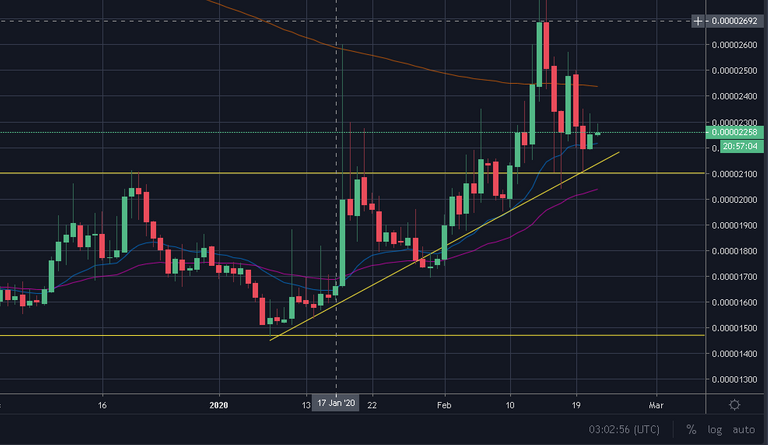 I wouldnt mind if STEEM creates another channel as long as its over the 21k sats mark, it may stay at this prices or even increase its USD value since it is still a crypto token that requires Bitcoin as the intermediary pair before USD, if STEEM stays over 21k sats and Bitcoin keeps going up I think soon or latter we can see STEEM close to 50 cents if not over 50 cents, the days of STEEM at $1 USD are not that far I would say but close to 50 cents is a more realistic thought, with all the changes and features release between all STEEM dapps and communities I dont think we will see STEEM at $0.10 cents ever again unless another crypto crash happens like the one from 2018-2019 that actually was not suppose to happen like that but with some events like the trade war between BCH and BSV price dump really hard, I hope something like this doesnt happen again so the crypto market and see better days.
If you like the content please click on the first banner at the start of the article that helps or you can upvote this post at https://steemit.me
Good Luck, Thanks
If you would like to make a donation to help the site grow and keep it rolling, feel free at any of this wallets
...


.
.


DISCLAIMER: The information Cryptoxicate.com or its media channels not limited to Twitter, Telegram, Discord, Instagram, Facebook, or any upgcomming social media platform or internet search engine results is not financial advice. This information is for informational and entertainment purposes only. Any information provided are only and simple thoughts and opinions, you must not follow any of this thoughts and look for a profesional financial advisor since we are not any type of advisors. Dont not get into crypto currencies since its a high risk investment if you do not have the proper guidance and any investment that you made is your own responsability and no one else.
---
---