1 CTPSB token equals 2 Hive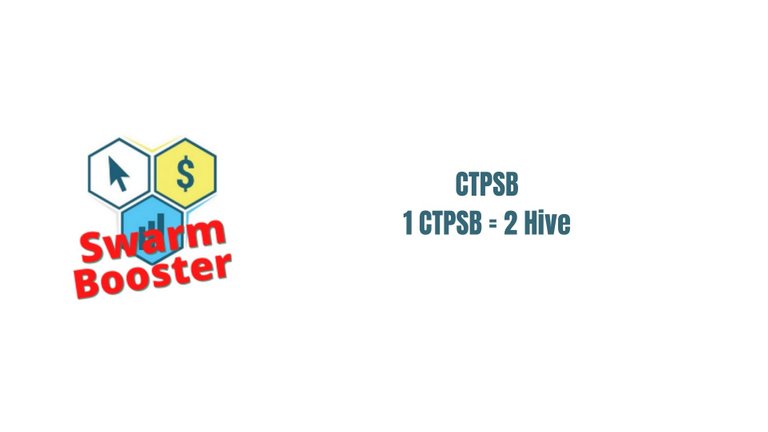 The value of the CTPSB token will pass the mark of 2 Hive per token this week! It means that people who invested hive into CTPSB in September 2020 doubled their money now. This is if we look at it with hive as a scale of measurement... However, in September 2020 hive was worth around 0.2 $. Today it's around 0.9 $. If at that time somebody invested hive into the project, the worth of his investment has grown 9 times in terms of $ value!
The project continues to grow at a nice rate of about 25% APR. Therefore it's a great place to park your hive. When curating with hive power it's possible to get about 9% APR. So the return with CTPSB is much better.
If people invested 1 Hive in September 2020 into the CTPS project, the value of their investment has been multiplied by 9 today!
We have paid the weekly dividends to the delegators of the project. We have distributed a total of 1800 CTP tokens which represents an APR of 7.9%. This is a bit below our target and hopefully we will be able to pay higher returns to delegators in the coming weeks.
Here the numbers of this week: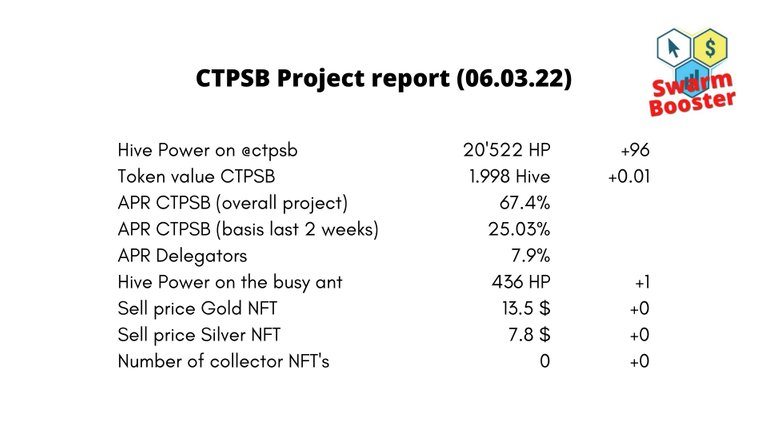 ---
Learn more about the CTP Swarm Booster:
---
---