190$ of value generated for the CTP community members in one week!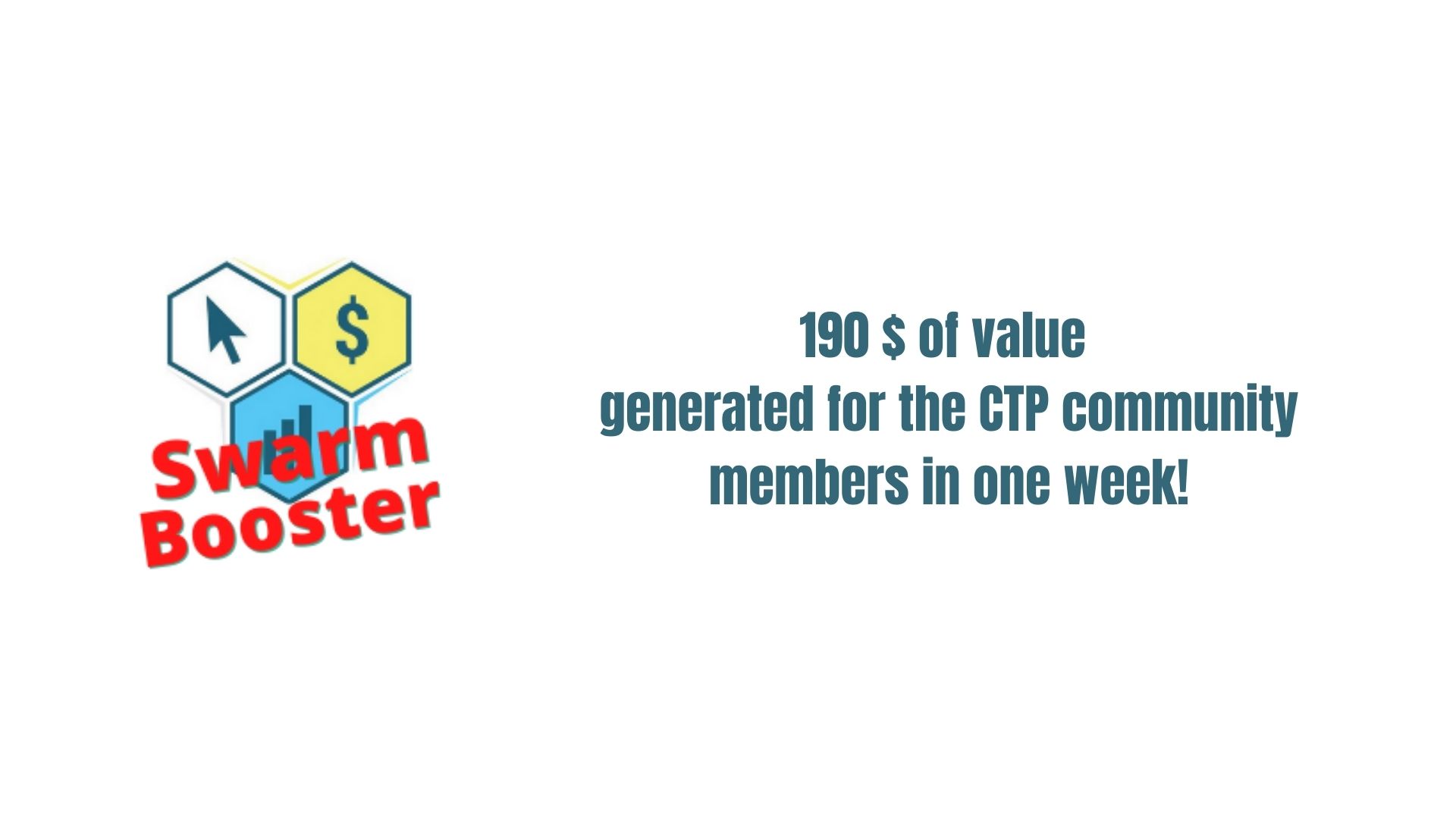 The CTPSB project is supporting the members of the CTP community by upvoting their quality content. During the last 7 days, 185 posts of the community were upvoted with an average value of a little bit less than 1$ per upvote. This means that the @ctpsb account managed to generate about 180 $ worth of post value with its upvotes. This means that thanks to the project, the community members earned close to 90$ in author rewards.
90$ earned in author rewards
100 Hive of value generated through CTPSB price increase
Since the @ctpsb account is a tokenized Hive account. The value that the account generates is mirrored in the increase of the token value of CTPSB. Since the community is holding the token, they profit directly from all the curation rewards that the @ctpsb account is generating.
Last week, the account earned about 90$ of curation rewards. Together with the author rewards that the account managed to generate last week, the token value increased by 0.01 Hive. There are 10'000 tokens in circuation and this means that the combined community got richer by 100 Hive in one week, just for holding CTPSB.
Thanks to the CTPSB project, the CTP community owns about 190 $ more than the week before! This is without counting all the upvotes given in tribe tokens and the interests paid to delegators!
A similar value has been generated every week for more than 1.5 years!
Here the numbers of this week: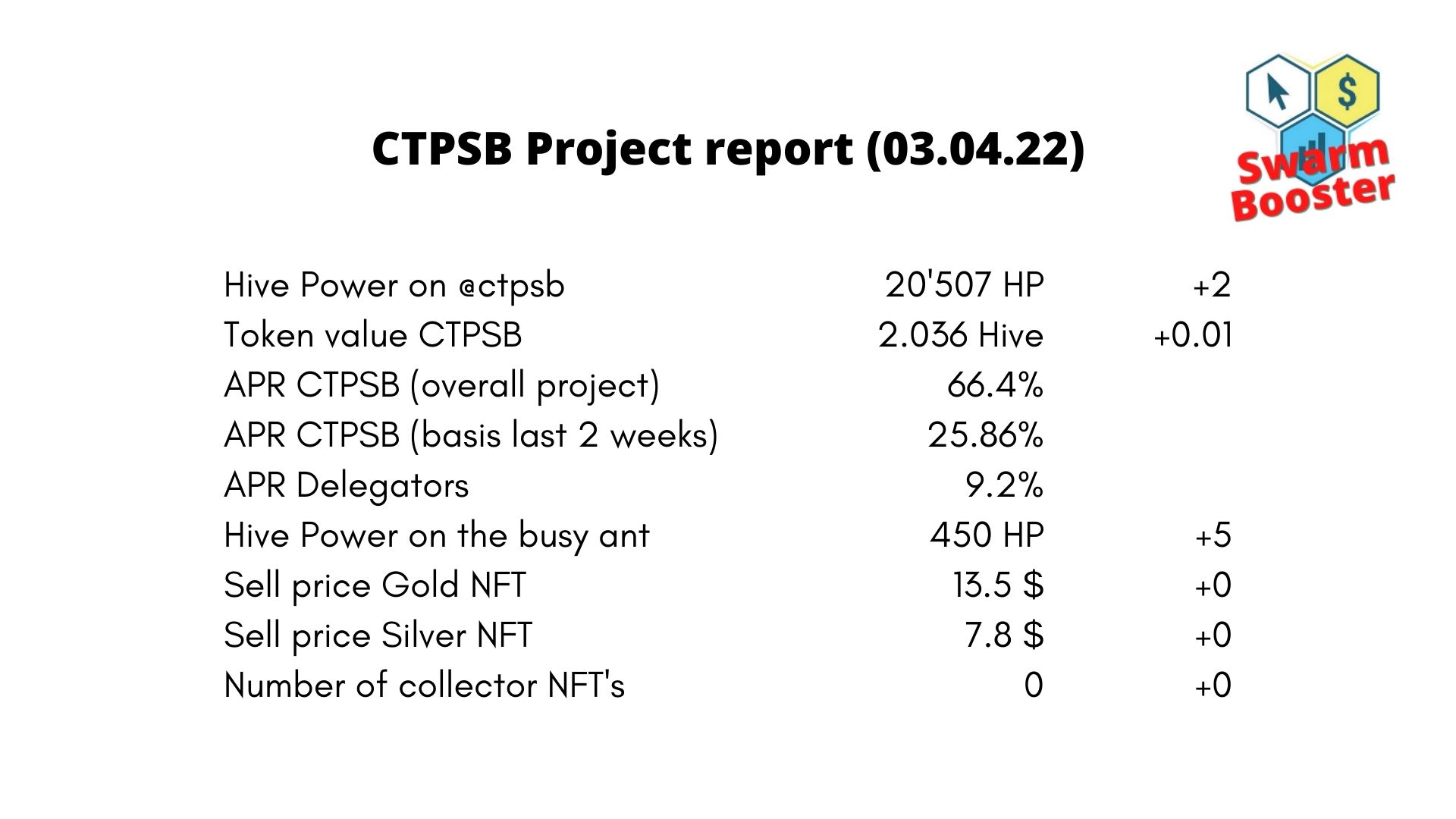 ---
Learn more about the CTP Swarm Booster:
Posted Using LeoFinance Beta
---
---