27'000 CTP staked in 3 days!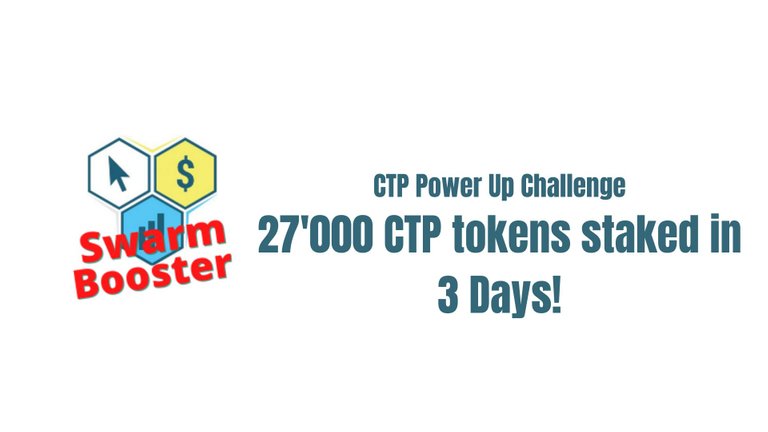 The 7th edition of the CTP Power Up Challenge started 3 days ago and so far 21 people have enrolled in the challenge and together they have already staked a total of 27'000 CTP tokens. In the last challenge after 3 days, we had 3'000 CTP tokens staked. We definitely started very well this time!
The ranking (22.2.2023 at 13:30 CET)
Join the CTP Power up Challenge now!
It's still very early in the challenge and you can join anytime. To take part you need to write a comment below this post with a screenshot of the CTP stake of today. The earlier you take part, the longer you will have to build your stake.
Check-out all the details about the challenge in this post.
---
Learn more about the CTP Swarm Booster:
---
---