58'000 CTP staked so far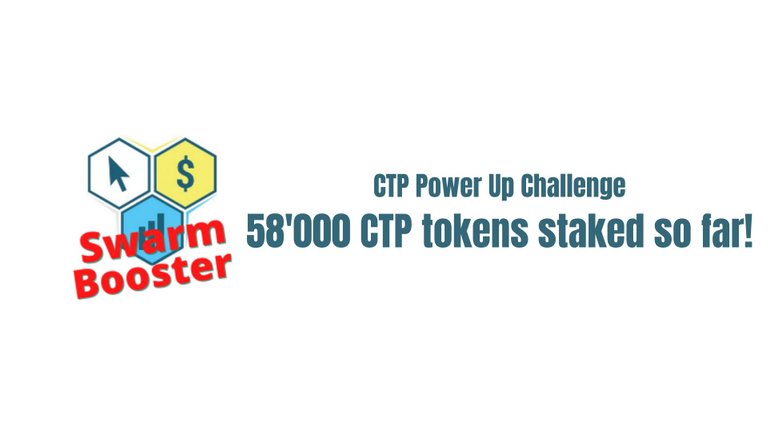 The CTP Power Up Challenge, was started 7 days ago and will last until Friday 3.3.2023. There is less than a week to go!
So far 29 people have enrolled in the challenge and an amazing total of 58'264 CTP tokens have been staked by the contestants.
The Ranking (26.2.2023)
The challenge is starting to affect the CTP token price
With so many tokens staked, the number of liquid tokens on the market has been reduced drastically and the price of the token is increasing. That's a nice side effect of this challenge.
Join the CTP Power up Challenge now!
It's still very early in the challenge and you can join anytime. To take part you need to write a comment below this post with a screenshot of the CTP stake of today. The earlier you take part, the longer you will have to build your stake.
Check-out all the details about the challenge in this post.
---
Learn more about the CTP Swarm Booster:
---
---