Changing how we finance the dividends for delegators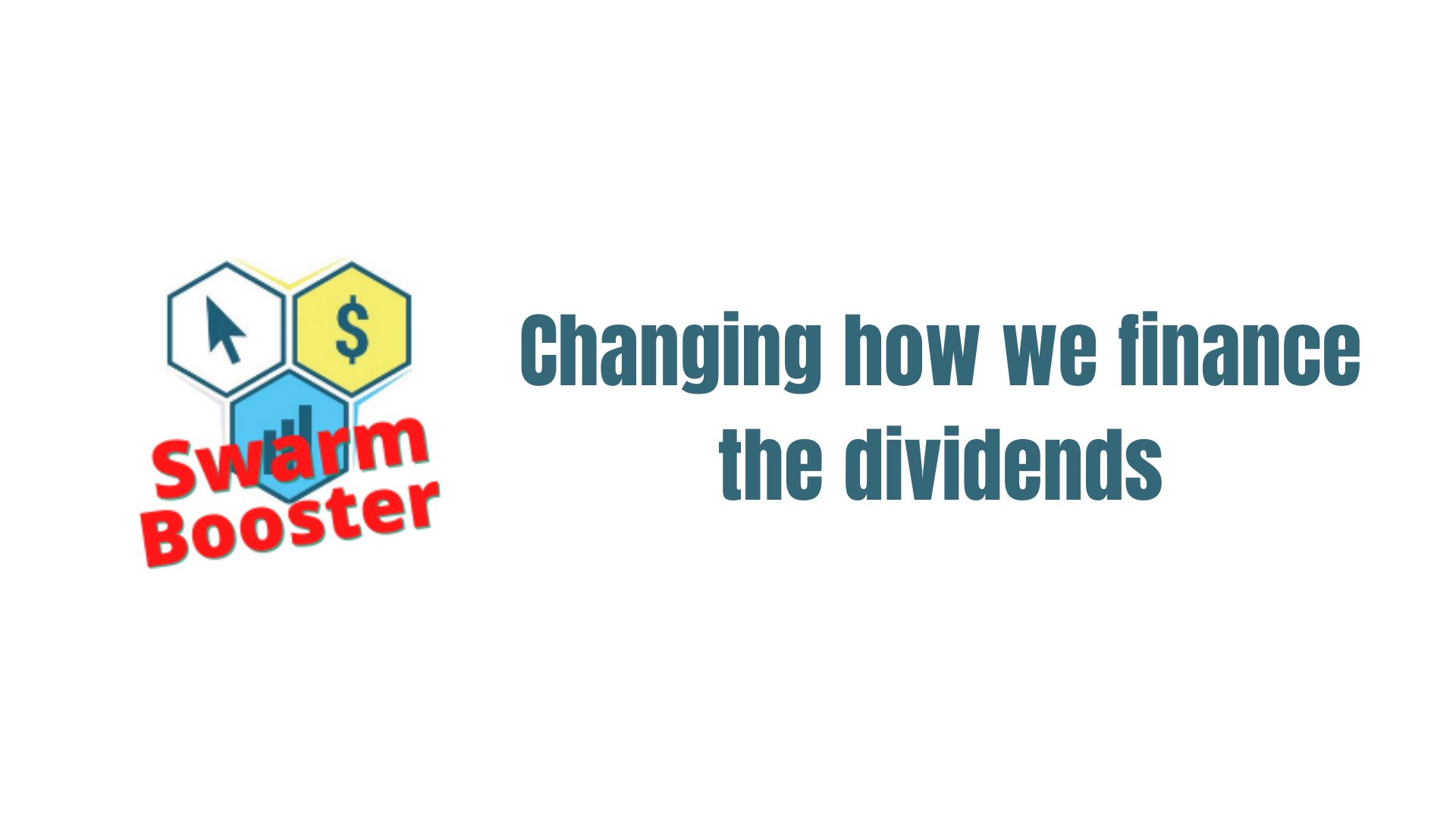 With the CTPSB project, we distribute rewards in several ways. We give value to the CTPSB token by growing the hive power on the account through curation and author rewards. We distribute dividends to people who delegate Hive Power to CTPSB and finally we also pay dividends to people owning CTPSB collector NFT's.
To be able to distribute these rewards, we need to finance them. The growth of Hive Power for CTPSB holders is pretty straight forward and we also have a nice refinance plan for the dividends to the CTPSB collector NFT holders. We struggle however quite often to finance the dividends for the delegators.
How we finance the dividends for delegators
The main income that we use to pay these dividends comes from the curation rewards we generate with our CTP stake and the delegations in CTP that we receive. If the value of CTP is high in respect to hive, this allows us to pay the biggest part of these dividends. When the token value of CTP is low however, we need much more CTP tokens to pay the dividends to provide the 9% APR for delegators that we aim. Lately the CTP token price in Hive was quite low and we had to access other income sources which are curation rewards in tribe tokens like LEO, SPORTS, BEE or ONEUP. Unfortunately, most of these tribe tokens are also low in value and we often need to take from our savings to pay the dividends.
New strategy to finance these dividends
We are actually holding our savings in the form of Swap.Hive and Awesome tokens. The later has the great side effect that it grows in value over time. So our savings are having a return. We don't want to use these savings too much so that their value stays similar over time. Therefore we want to build new income sources that finance the dividends. Here the different tokens that we try to use for that:
LEN from LENM staking
We have 178 staked Liotes Mills that generate LEN tokens on a regular basis. We then sell these LEN tokens to finance the dividends. The price of both tokens is more or less indexed to hive. So we have a return in Hive value that remains stable.
Staking of ALIVE tokens
We started a couple of weeks to accumulate ALIVE tokens. We stake these tokens and in addition to the curation rewards, we also receive tokens like BRO and DHEDGE from it that are dividend tokens. With BRO and DHEDGE we earn dividends that are more or less stable. The bigger our positions, the more we will earn.
HBD in savings
We also try to build our HBD position to generate interests. HBD is a stable coin that should work as a kind of buffer. If hive is cheap, we take our interests out to purchase coins for dividends. If hive is expensive, we leave them in and grow our position.
The problem with tribe curation is that we need to grow our position just to keep the earnings stable and it works only if the price of the tribe tokens remains stable as well. If our stake doesn't grow at the speed of the supply, we will earn less and less and we depend on the tokenomics of the tribes.
By shifting the financing of these dividends from curation rewards to dividends and interests, I believe we will be able to pay better dividends. It will certainly require quite some time to build these positions sufficiently but we need to start somewhere...
The numbers of this week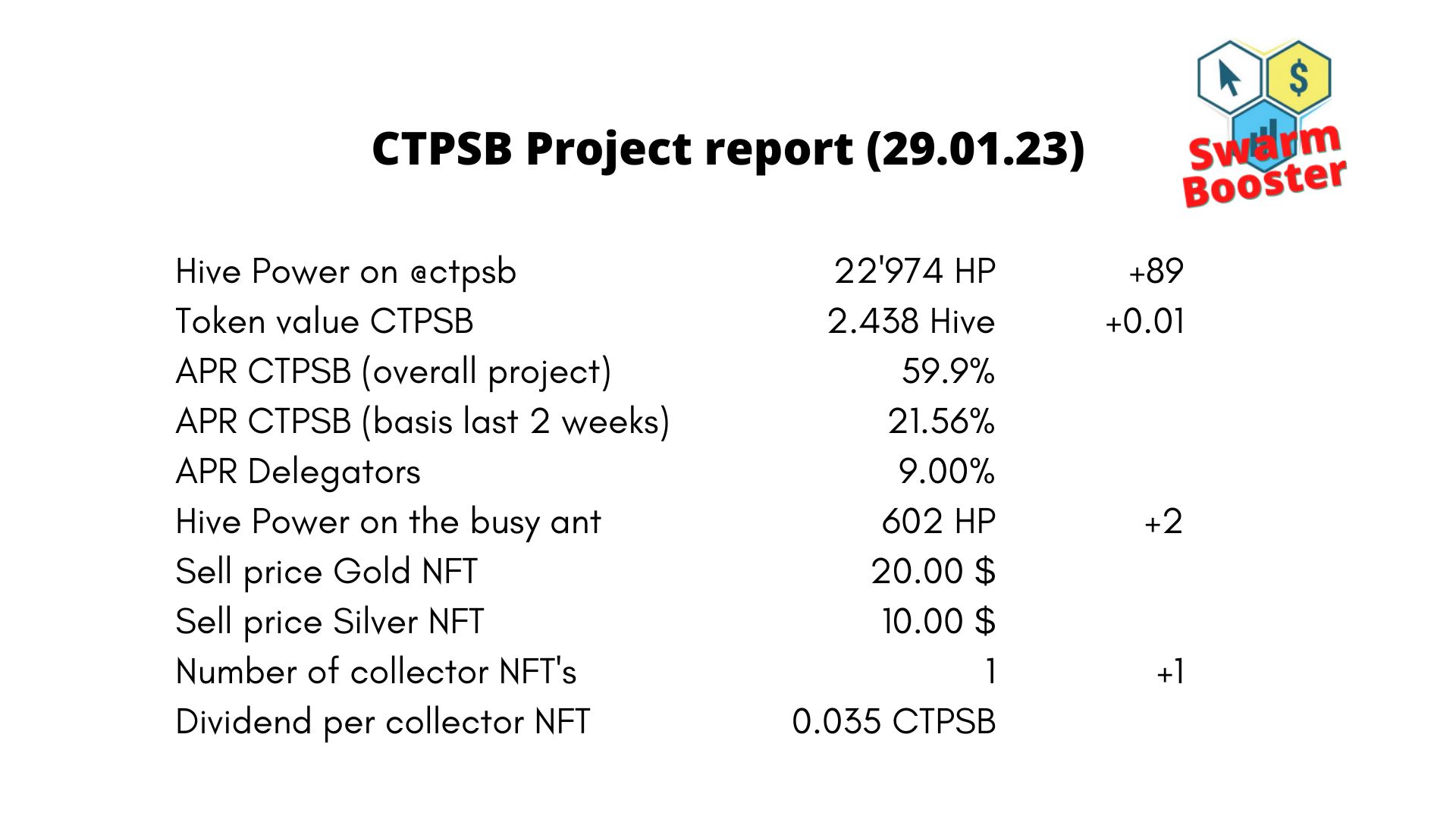 ---
Learn more about the CTP Swarm Booster:
Posted Using LeoFinance Beta
---
---