Dividends worth 50$ were distributed this week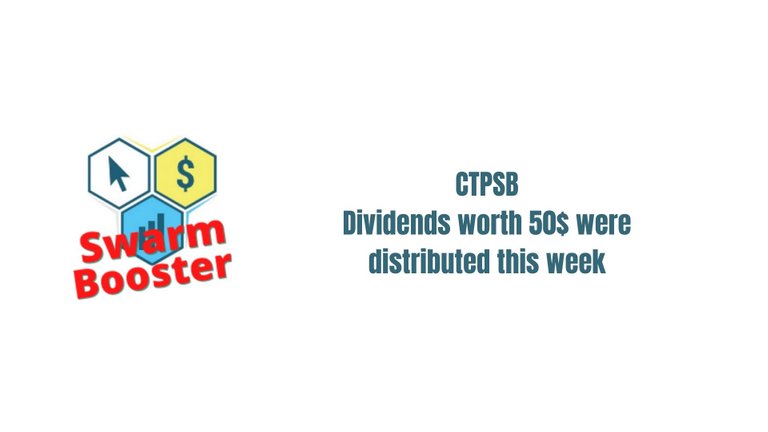 On Sundays, the delegators to the CTPSB project receive their dividend payments in the form of CTP tokens. At the moment a total of 27'463 Hive Power is delegated to the @ctpsb account by the following 61 users. This represents an average of 450 Hive Power delegated per person.
Delegators to the project:
To these delegators, we have paid this week a total of 1650 CTP tokens worth close to 50 Hive. This represents an APR of 9.2%. We have been able to pay this level of APR for more than 4 weeks and are quite happy about it because it is close to what you would get if you were curating yourself with hive power.
The numbers of this week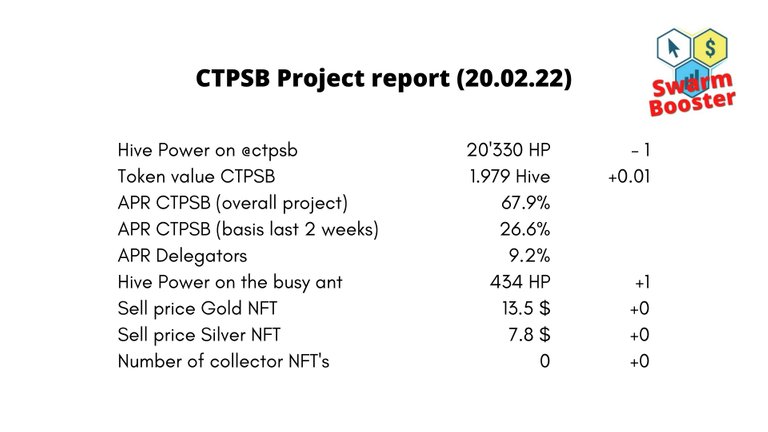 When looking at the APR of the CTPSB token over the last two week, we are at a return of about 26.6% which is pretty impressive.
We have now more than 700 hive on the market maker of the CTPSB token and we could therefore stop the power down on the underlying @ctpsb account. This means that its hive power should grow by roughly 100 hive per week in the coming weeks.
---
Learn more about the CTP Swarm Booster:
---
---