Next CTP Power Up Challenge ?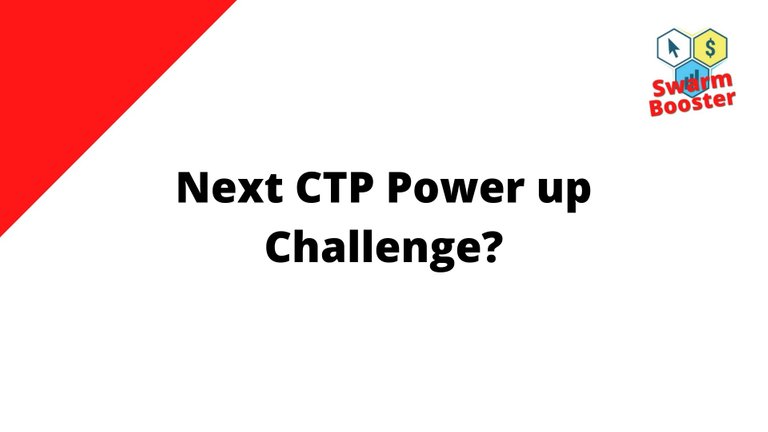 During the last days, I've received more and more demands regarding the next CTP Power up Challenge. It seems that people are already collecting CTP tokens for this challenge. I had planned to run the next challenge at the beginning of 2022 but if everybody wants it earlier, then I don't mind.
Tell me what would be better for you? End of 2021 or beginning of 2022 to do the Challenge?
Dividends paid
We have paid the dividends to the delegators this morning and for the 4th week in a row, we have managed to increase the number of CTP tokens distributed per Hive Power delegated! The changes that we implemented are starting to pay out and the whole project is again on a more sustainable foundation. The return for delegators is still a bit below what we would like to see but we are getting closer.
About the recent changes
In general the changes implemented regarding the CTPSB ranking were taken positively. Of course for some people it's negative but I think that most agreed that it was good to have objective factors that defined who is and who is not in the program. On the basis of these factors, everybody can act and try to make the necessary changes to get into the program. I believe that this will also have a positive impact on the CTP token. The CTPSB ranking will give an additional use case to the CTP token.
The numbers of this week
Below you find the numbers of this week.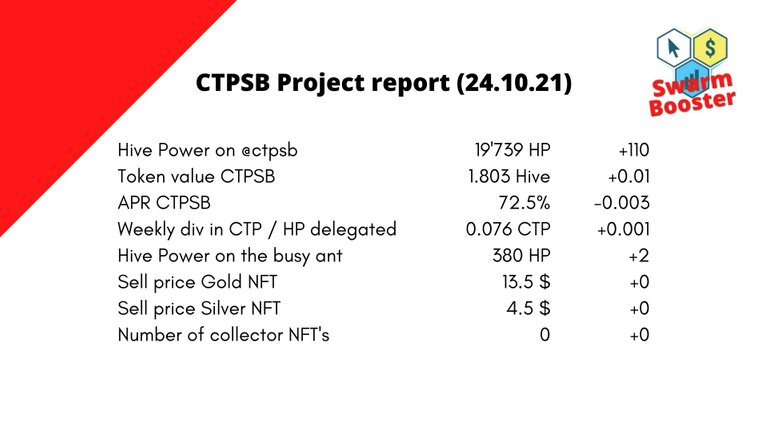 ---
Learn more about the CTP Swarm Booster:
---
---