Next week we will update the CTPSB ranking!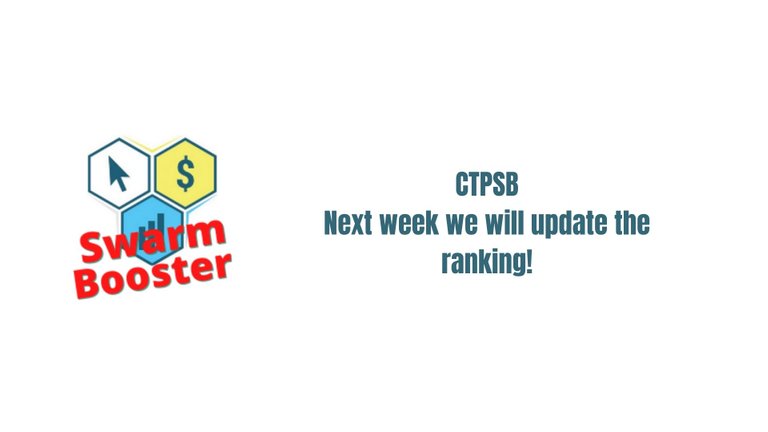 In the coming week we will reestablish the ranking to define who gets supported by the CTPSB project. This ranking is built on the basis of the owned CTP stake and the activity of each user. To qualify to be supported by the project, you need to be in the top 60 people in terms of CTP staked and you need to have produced at least one post in the past four weeks carrying the CTP tag.
There are two tiers in this ranking. The top 40 people get maximal support and the people between rank 41 and 60 get a bit less of it. What is important to know is that people who haven't produced a post with the CTP tag recently, will not be in the ranking. Therefore it's possible to get a spot even if you are not in the top 60 in terms of staked CTP.
It could be a good idea to stake some CTP tokens ;-)
The numbers of this week
We have paid the weekly dividends to delegators today. The APR for delegators was lower than the previous weeks because CTP lost some value in regard to Hive.
There were some bigger sales of CTPSB tokens this week which forced us to restart a power down to bring liquidity to the market.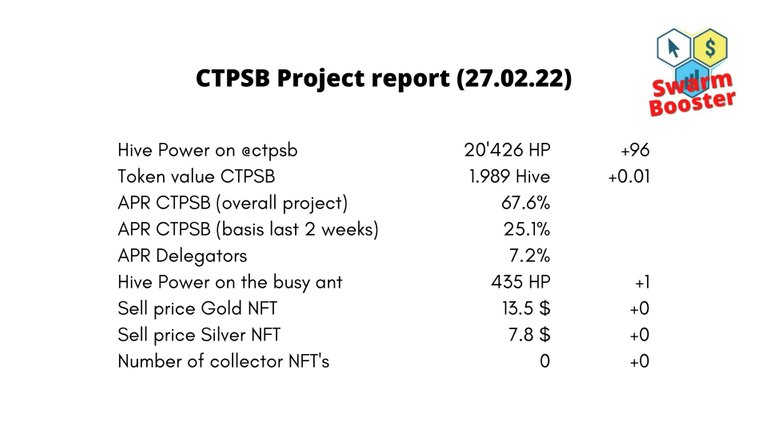 ---
Learn more about the CTP Swarm Booster:
---
---