One day to go in the CTP Power Up Challenge!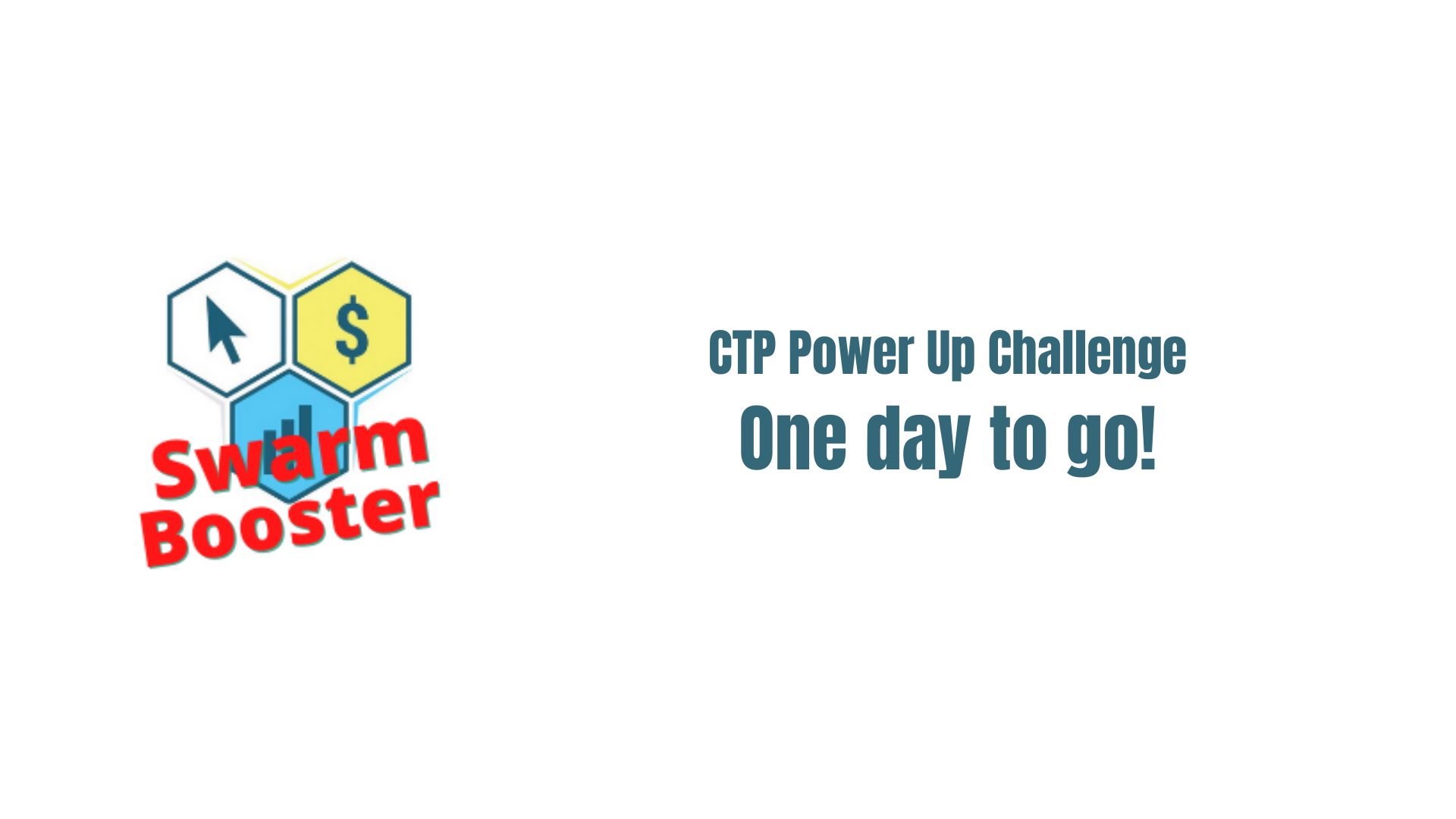 The CTP Power Up Challenge is slowly coming to an end. There are only 24 hours left to stake your CTP tokens! Tomorrow at 11:00 am CET we will take a snapshot of all your stakes and set the final ranking.
What can be won?
The first 3 stakers will win a CTPSB Gold NFT worth 20$ each. From rank 4 to 9, each winner will get a CTPSB Silver NFT worth 10$ each. In addition to that, the prize pot will be distributed among all the participants. The more tokens you stake, the bigger your part of the pot. You will see the size of the pot in the comment below this post.
The ranking (2.3.2023 11:00 am CET)
67'778 CTP tokens staked!
Since the start of this challenge on the 19th of February, the 29 contestants staked a combined total of 67'778 CTP tokens. That is quite an amazing amount! Let's add some more tokens until tomorrow!
Check-out all the details about the challenge in this post.
---
Learn more about the CTP Swarm Booster:
Posted Using LeoFinance Beta
---
---