News, Gossip & CTPX Updates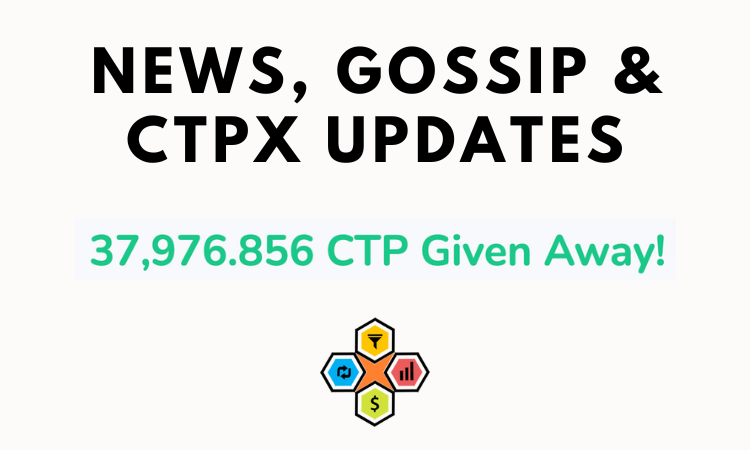 It's been over a week now since we launched CTPX and decided it was time to give everyone a few updates on some stats about the platform.
It's been such a fantastic experience so far and we've continued to add some new features over the past week, we hope you enjoy the quick update!
Top Xplorers Added

We added a little extra gamification to the platform, so go along with the Daily, Weekly and Monthly tasks. Every day, you can now see the top members in the platform who have been xploring the most.
Right now, it's only for bragging rights...However we MAY be using this down the road for some new features....Stay tuned ;)
Hot tip: Make sure to add your Hive username to your account profile. Those images of each Top Xplorer links to your Hive account for people to learn more about you!
500 Members
We've passed the 500 member mark which has been very steady every day since launch. However, that's the easy part. The next few months for the CTPX team is focused on growth.
We want to see thousands of members using the platform over the next few weeks and months and will continue to promote X to the world.
Here's a really cool stat...I know @taskmaster4450 will love to see...We are having over 20% of the total membership, logging in and being active every day. That is huge in terms of activity which brings us to...
Huge Activity, Low Sites With Tokens

This is crazy!
We literally, can't keep XPLORE tokens on the websites because activity has been so high. This is a VERY good problem to have, and anyone that's been around these kind of programs in the past can tell you...Getting people to actually discover your sites is a struggle.
However because of the amazing members that have been using CTPX, we're seeing tokens come and go very quickly.
Stay tuned...We will be doing a VERY special limited time special to get more XPLORE into the system!
Almost 40k CTP Given Away!

Just awesome!
How's that for token distribution?
So awesome to see this number continue to rise every day and right now, that over $250 worth of crypto, given to our members.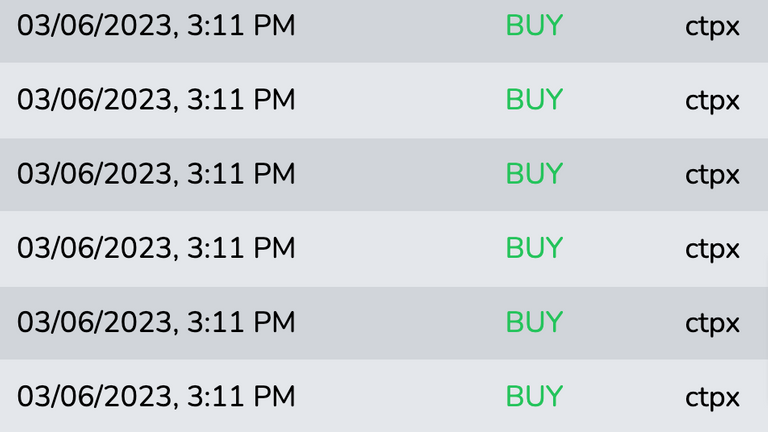 And our CTPX account has been starting to buy CTP off the market too, and that will become a regular thing as well. Buy backs are very important for this platform and we plan to not only buy CTP ourselves and fund the pool, but this account itself will continue to purchase tokens off the market.
All in all....It's been such an amazing week and a bit since launch.
And we hope you guys are ready for everything we've got lined up in the coming weeks and months...
This is going to be fun :)
---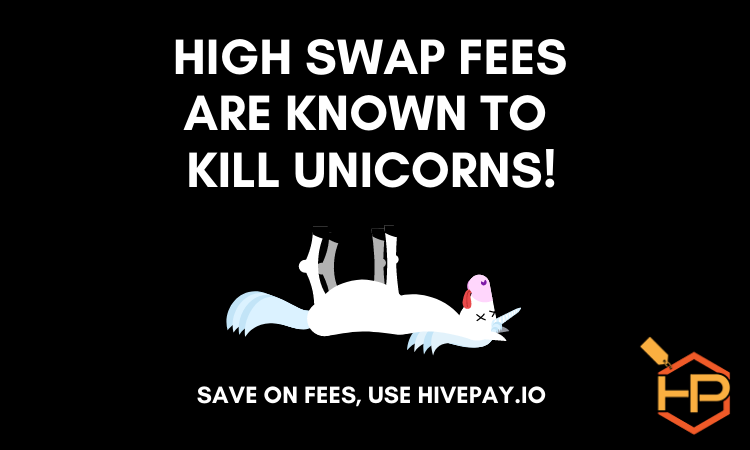 ---
---