The Launch Of CTPX.io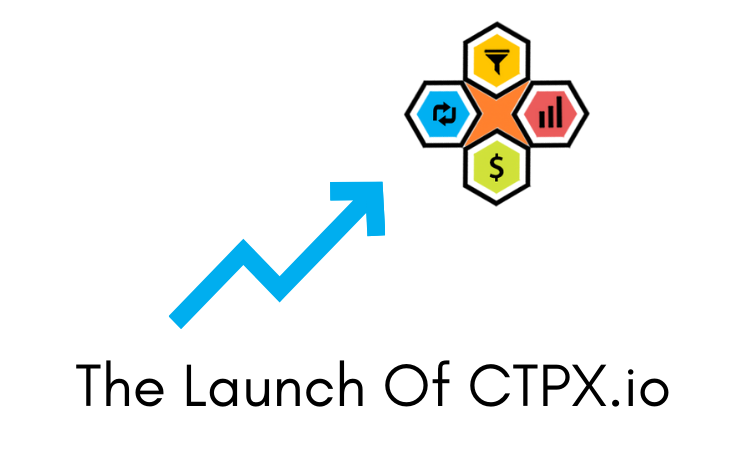 It's been a remarkable few days since we launched CTPX.io online!
It's always a bit scary when you launch a new program to the market because at the end of the day...You never know how it will be accepted.
Will people love it? Will they hate it? Will they be indifferent?
So far, everyone seems to be fairly positive and dare we say...Excited...For the launch!
A few things to go over to give you guys a good overview of the platform and how it's been performing since it's inception:
Almost 13,000 CTP Gifted!

This number continues to grow and even though we had a few hiccups with the hourly pay outs, things look to be going smooth now.
Currently that's roughly $80 worth of CTP token in a few short days, rewarded to users of CTPX. And once the bot we've created starts buying CTP off the market, we hope that the masses start seeing the big use case for our token.
Over 300 Members

We've been online for about 3 days now, so we're doing over 100 new members a day joining so far. The challenge for us, is to keep CTPX in front of people offchain so that they start poking around...On chain!
This is a never ended job for us and we've already begun our marketing campaigns in the marketing world too. We'll have much more stats to pull from in a few weeks to see which our our ads and our members affiliate tools are pulling the best results.
Pretty happy with 300 plus members in 3 days but we'll push it hard in the coming weeks and months.
Reviews Have Been A Hit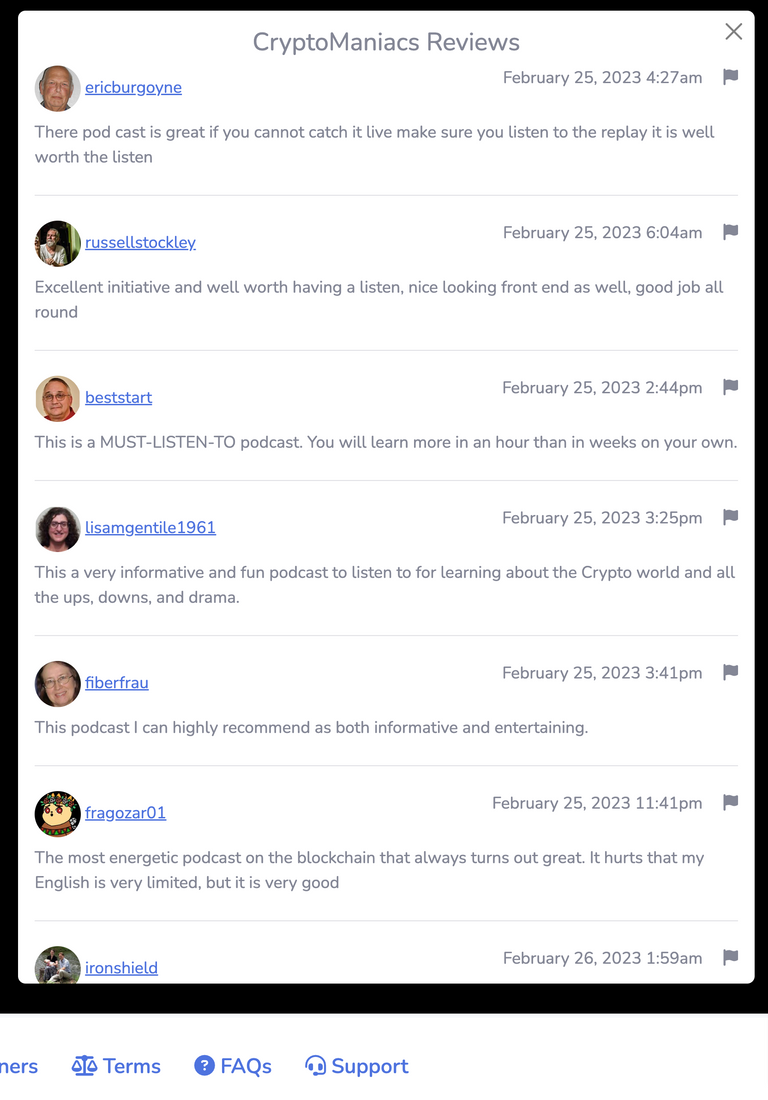 The review section of the platform has been great so far. And selfishly, I would love to see if there was some way we could incorporate the actual Hive blockchain into these. The end goal is always, to get our members to jump on board Hive after they join, so making the comments 'on chain' is something I'd love to tackle.
Of course, that's down the road but it brings up the next point...
Hive Front Ends
Obviously, one of the biggest questions we have is...What Hive front ends will display in CTPX?
Currently PeakD, Hive.Blog and Ecency will NOT show in CTPX because they aren't able to show inside frames. However we're always looking at work arounds and hope to be able to provide service for all Hive front ends down the road.
However you can use the following with no issues at all:
Consistent Improvements
Our goal was to have a fully functional platform on launch day, and we think we have done that. However, this is just the tip of the ice berg...Over the next coming weeks and months we will be adding tons of new features to the platform...
NFTs

Gamification

More emphasis on the different features of CPTX
And so much more. I hate when you hear...'We've got lots coming' because there comes a time when it's enough talk and promises and action is needed. Believe us, you are going to see a lot coming consistently with CTPX!
Strong Emphasis On Using Hive Based Tokens
One of the 'different ways' we built this platform is to not force feed the upgrade options inside of CTPX.
Rather, we let people decide when they need extra advertising and a premium account level.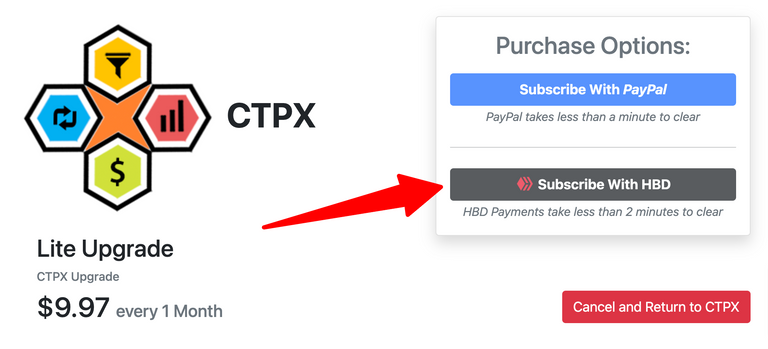 Personally (and this is @jongolson speaking) I detest PayPal. I hate it with a passion however, people still seem to gravitate towards it. We are very happy to see though, a few members have decided to use HBD for their upgrade options!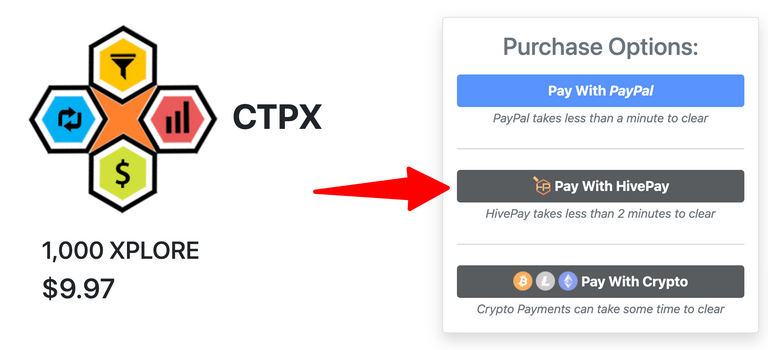 On top of that, we are also accepting CTP Tokens for advertising purchases where you can actually win some CTP and then purchase all your advertising needs with the token you win!
And of course, we're taking all that CTP used for purchases, staking some and putting it back into the pot to distribute even more CTP each and every hour!
Jongo Is Going Back To His Roots
(Dang, I even wrote the book on these things......)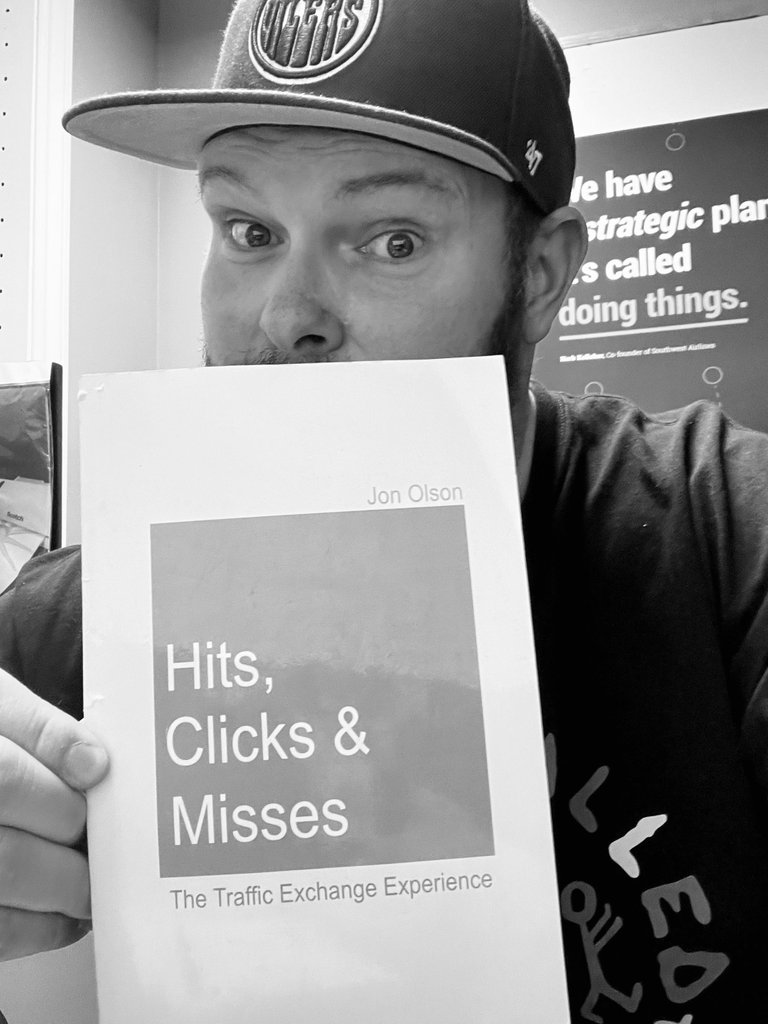 We are re-branding it under a different name....Content discovery platforms!
We have started it with ListNerds, started to build Veews and now we have CTPX.
The truth is to us, there is a big market to discover content and find things that truly interest you. We want to make sure our platforms provide that and lead the way for years to come in this new way of finding content online.
And That's Just After 3 Days....
Wow, I'm fired up! I know Blain and Eliana are too because this truly has been a labor of love.
It's exciting to be back in the 'marketing' world like we all were for so many years. And can't wait to onboard as many as we can to Hive.
We'd love to have you onboard to poke around and start using the platform as well...
Or if you have any questions, make sure to pop by our Discord and drop us a line...
---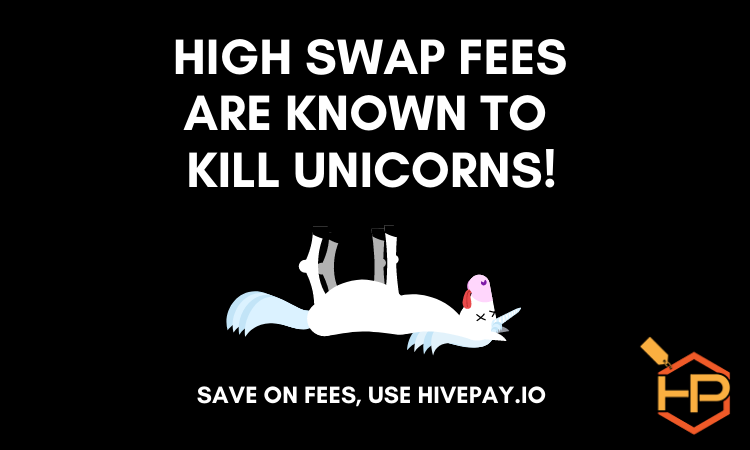 ---
---