Daily CUB Report | Burn Growth Is Off the Charts... Literally! 80k CUB to Burn Until 1,000,000 🔥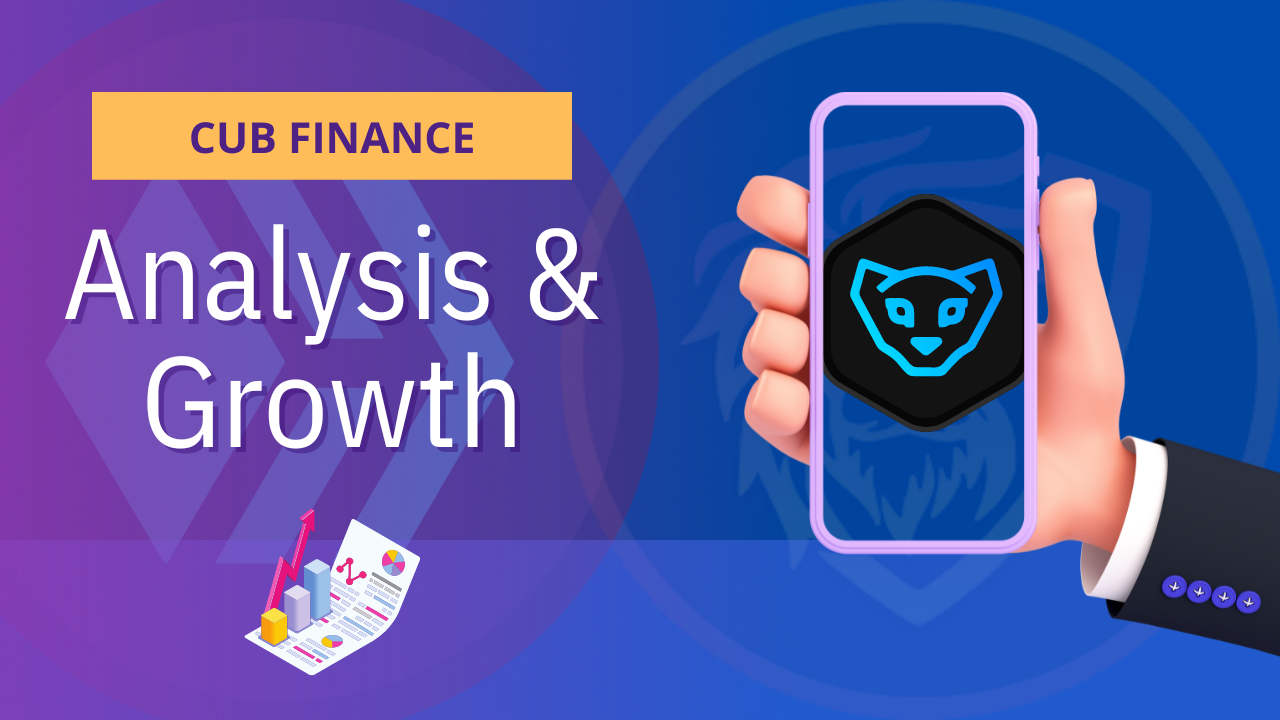 The Multi-Token Bridge Total Value Locked (MTB TVL) grew by 3% in the last 24 hours. That's $13k more in value that was added to Bridge pools.
This day-to-day growth has shown no indications of stopping or slowing down. In fact, it continues to ramp up.
The black hole effect of liquidity seems to be taking place. We're seeing the liquidity grow consistently on a daily basis.
What I'm excited for is seeing this liquidity cross $500k and beyond. As we start approaching $1M, I think we'll see CUB flip deflationary.
That is, more CUB getting bought and burned daily by the CUB DAO than is created through mining rewards (1 CUB per block is created = 28k CUB per day. DAO has been burning 15k+ CUB per day this month which is more than half of the inflation!).
We're quickly approaching 1M CUB burned and that is an exciting number bias. I assume we'll see sentiment flip quite quickly from there as people see the burn chart... See for yourself at the end of this post, it will blow your mind!
Follow along as I report daily on @cubdaily 🙏🏽
CUB Token

Price: $0.02099
Total CUB Supply: 17,421,752
Total CUB Burned: 918,200
Total Market Cap: $366,104
Multi-Token Bridge Stats

bHBD-bHIVE: $68k
bHBD-BUSD: $199k
bHBD-CUB: $90k
bHIVE-CUB: $105k
Total: $462k
Yesterday's total was $449k. This is an increase of $13,000 USD in Multi-Token Bridge TVL or 3% increase in 24 hours.
Great progress lately! Continuous stream of capital is getting pooled on the platform 🚀
CUB Burns

The BURN Charts Are Finally Working Again!
For some reason, BSCscan's chart tool was broken for the past 2 weeks. It's finally operational again and man o man do you see the burn progress of CUB.
This is a radical improvement over the previous Kingdoms model for CUB.
With Multi-Token Bridge at work, we're seeing more CUB burned every single day than the history of CubFinance.
It's truly awesome to witness how well this model is working. The fact that the bridge TVL is still growing by tens of thousands of dollars on a daily basis is a key indicator to the potential of CUB right now.
I'm loading my freaking bags like there is no tomorrow... The amount of CUB being burned is astronomical.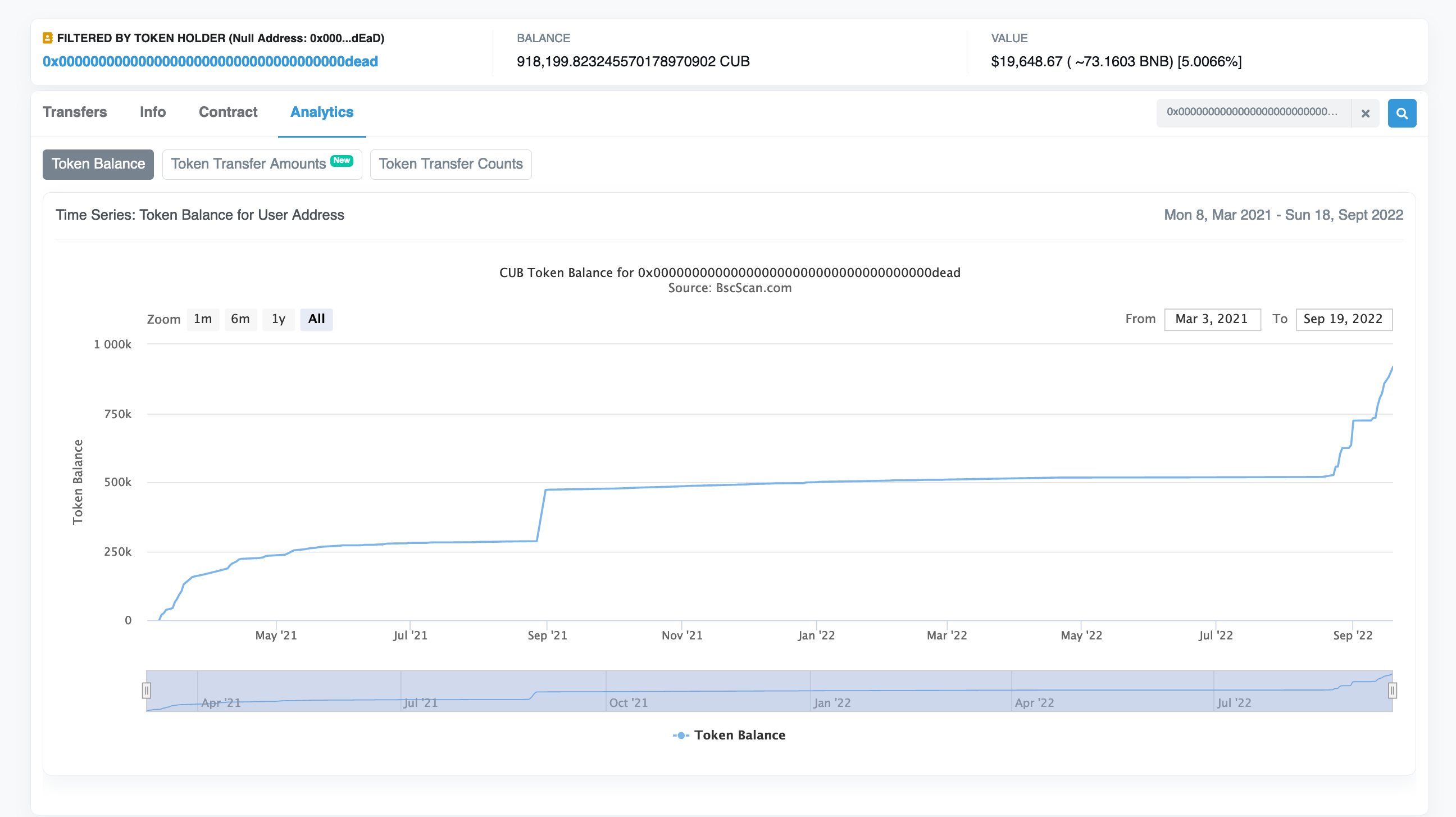 Further Reading:
About CubDaily
I'll be using this account to report on the CUB stats each and every morning. Together we'll track the growth of CUB under the completely revamped ecosystem that LeoTeam has built called the Multi-Token Bridge.
Posted Using LeoFinance Beta
---
---