5000 Rising Star Missions Complete 😎 Startbits Burns As Usual 🔥 204K 🌟 UI Update Needed 🔧
I'm super happy I chose to play this game somewhere in 2020... or 2021. I'm not really keeping a dear diary 📑 for these stuff. I just make what I think of as good investments. I have fun with what I've got. I don't make things complicated.
Managing crypto is easier this way. I don't want these NFTs and Play2Earn become a Work2Earn in a different form.
What's Inside Pack 🎁

I really like it when there's lots of Skill in NFTs. That's what I'm lacking in game. I don't want that many fans. I can find some. Right now I've got way too much ego. It used to be worse.
I've collected some instrument NFTs from Easter & 3rd Birthday. Next music lessons should give better skill stats when played.
Do't Miss This 👀

It's easy to miss. You might find a pack just when you want one. Who knows what might be inside. That's the coolest part. It could be legendary or a special NFT that's needed for those limited time missions 🎄
Keep On The Burn 🔥
Seriously! Don't sell Starbits. You're getting worse prices. Maybe..... at some time you'll grab a better deal on DEX. But what if you wait few days to take it slow ⏳
You could get 10% or even 15% better deal for little extra work. You're helping Starbits Tokenomics while doing all that 😇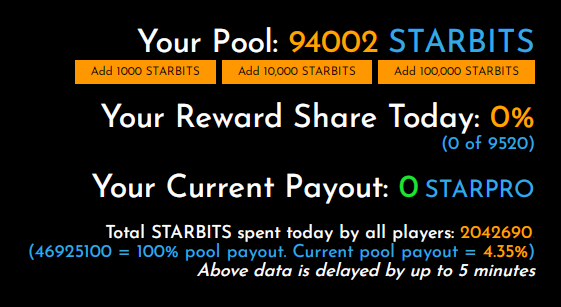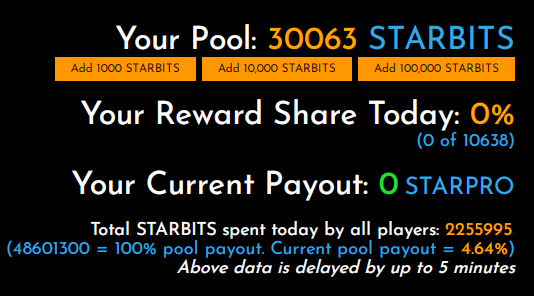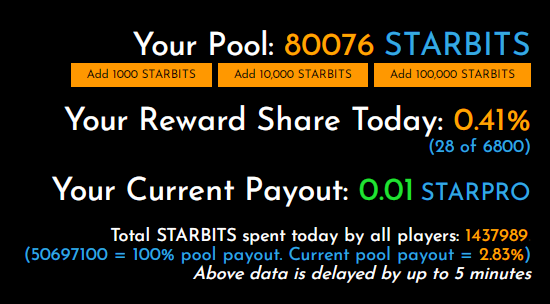 Add 50K Button Please 🙏
10K to 100K is a big jump. It's hard to easily earn that much playing Rising Star. I don't want cluttered UI. So what if there was a dynamic UI based on how much Starbits player has in account 💡
I think it's a cool extra feature. We've already got better way to bid on missions! Let's have more small updates like this 😊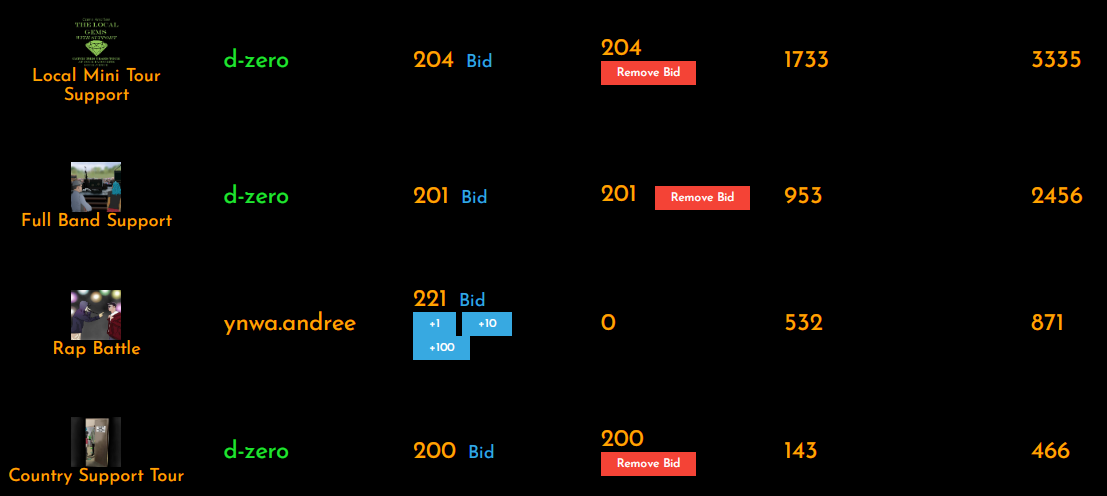 Play ▶️ Burn 🔥 Earn 💰 On Rising Star
Posted Using LeoFinance Beta
---
---