Get Ready To Blend Rare NFTs in Latest Rising Star Update
I haven't made a Rising Star post in a while. But you can bet I've been playing. It's like an idle game for most part. I can check it few times a day and keep advancing forward.
Most people easily loose track of cool new works at play. There's too much hype around ETH NFTs. DeFi is expensive on most places - and there's lots of news (including rug pulls) about it.
Even on Hive I don't feel Rising Star get much attention. But if you've been following, you know there's been big things in works for Festival World Tour!
Get Ready To Blend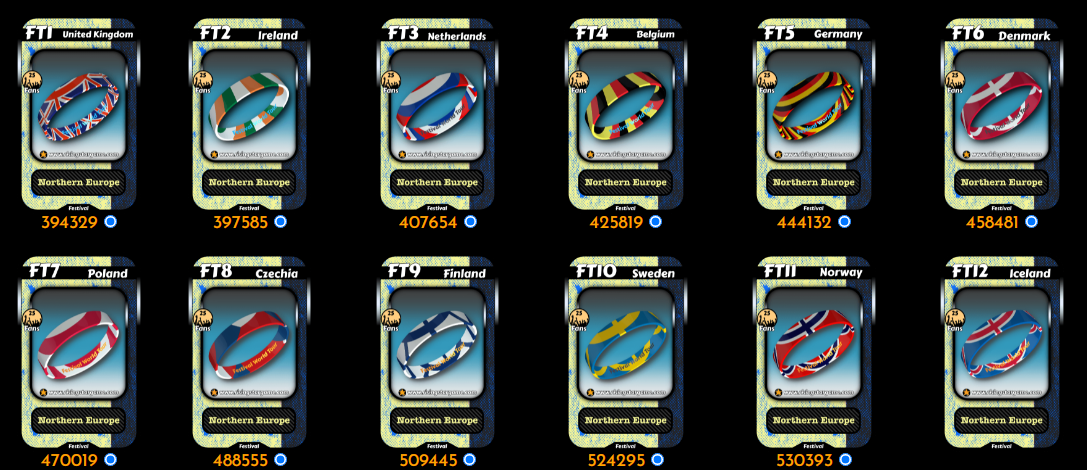 We were promised combining Wristbands to get some special NFTs. Seems the updates are finally ready to go. In few days we're going to get the last Wristbands of Europe tour. That'll be time to reach Blend this new NFT:
FTB1 Dougie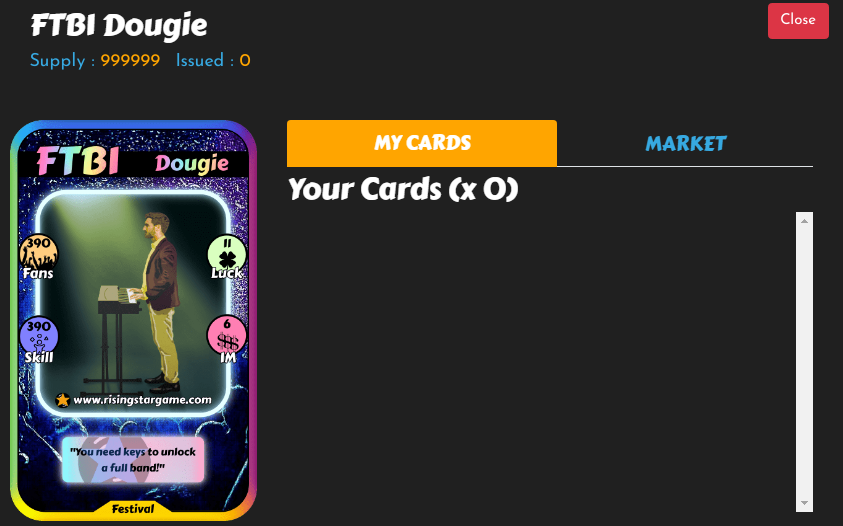 It's not issued yet. Don't expect to see even 200 of these. You need 1 of each Wristband. Maybe we'll see market prices go up for these. There's 5 Festival cards for 5 tours. So far I've done a good job collecting all. It could be a nice investment :)
Better Path To NFT
You can check https://nftshowroom.com/d-zero/collection for my current collection. This is more of the traditional NFT. I love the game NFTs more. They have real use case & fund to be had. Cool art is another + :)
I've invested lot of time & crypto to Hive games. What Rising Star is doing with community involvement in releasing their NFT is really cool. It's a long rewarding process where you can get in without lot of crypto. What you get at the end of it could still be worth a lot. But lots of rewards go to those who take part in the process.
Posted Using LeoFinance Beta
---
---