Valuing Festival World Tour NFTs & Opening New Packs In Rising Star - I've Made 94+ Hive in 5 Weeks
I've been super positive about Rising Star starting a new wave of NFT minting with Festival World Tour. We're almost at Week 6. But before that I have to share a good news. It's 1 of those good thing comes to those who don't give up story.
I've been staking all the Startbits I earn. So there's been no crypto to put into buying packs. Luckily I've won a pack from something (I don't always keep these in track while having fun).
Saw This On Game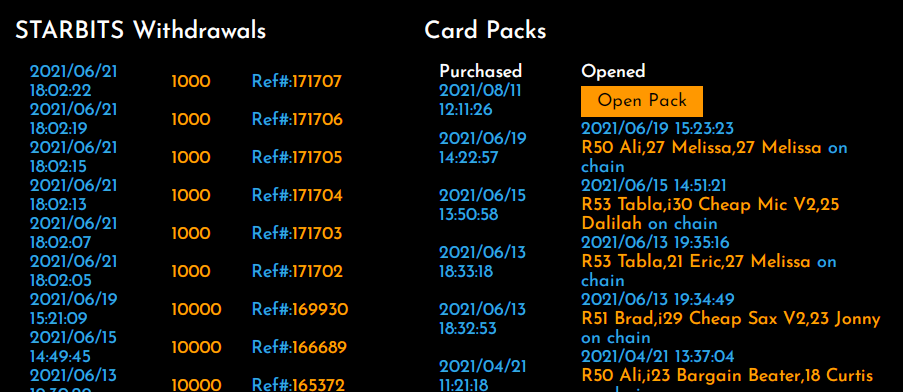 Opening
I wasn't expecting anything crazy. Didn't get anything crazy. It's satisfying as I got more Skill than Fans. Skill is the harder thing to find for me. Music Lessons don't make any Starbit income :)

Calculate Current Prices
Market prices change all the time. This is what's currently going on. I've made it to all 5 NFTs though playing the game with 1 Starpro. It was nice to see the 1st win like this: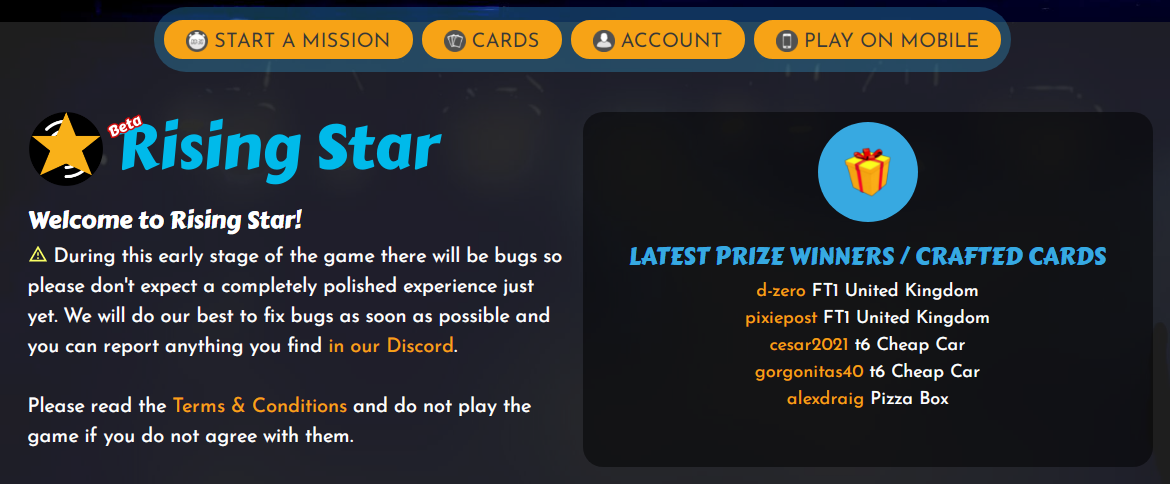 Kept on doing missions to make sure I collect everything I could. Just 1 of each NFT was enough for me. Some of you probably went all in on these :)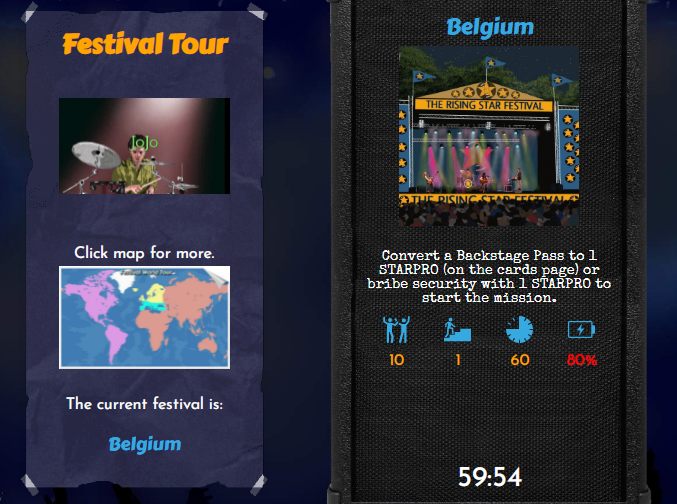 Let's check how the prices are in the market. There's little supply. So expect Huuuuggge price swings while you play & trade.
United Kingdom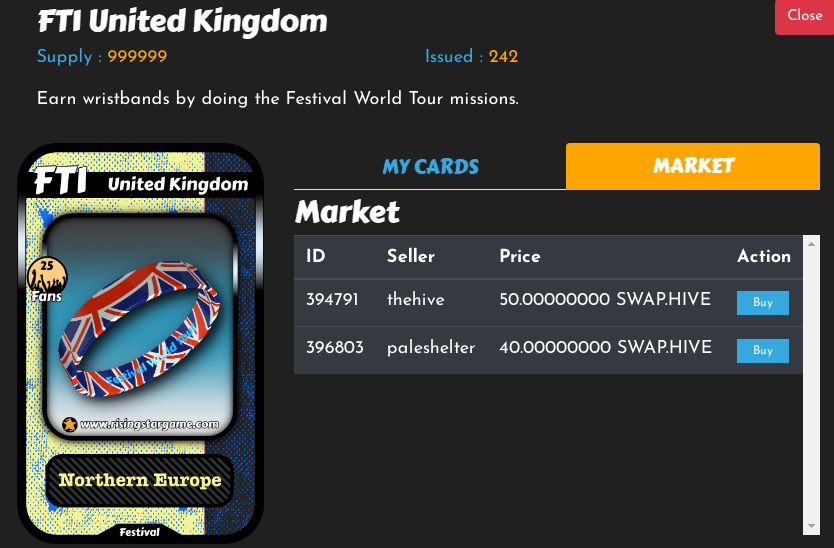 Ireland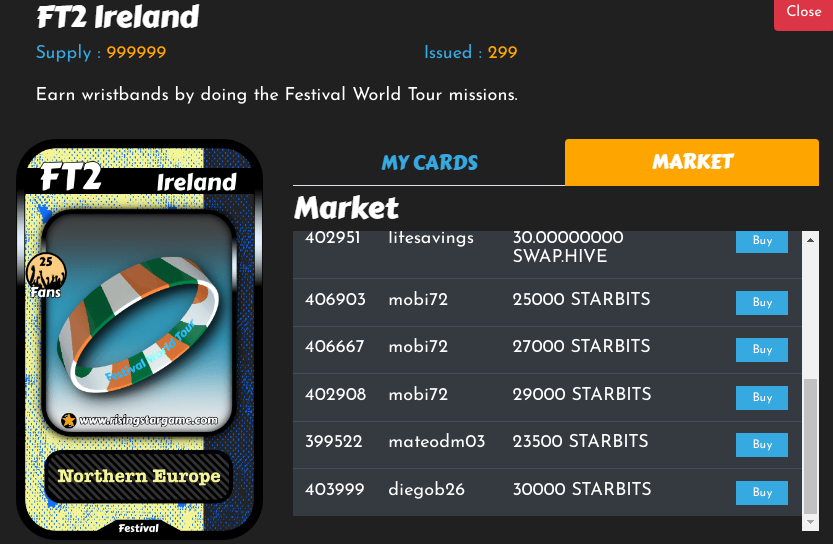 Netherlands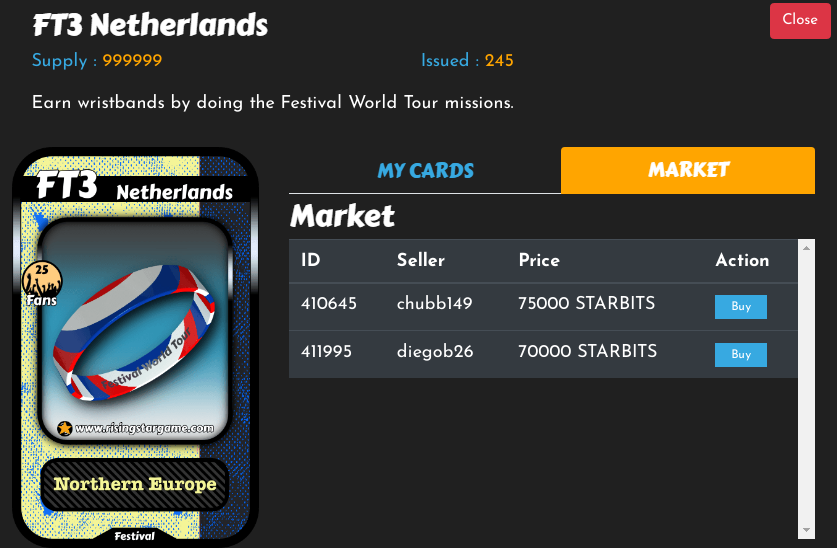 Belgium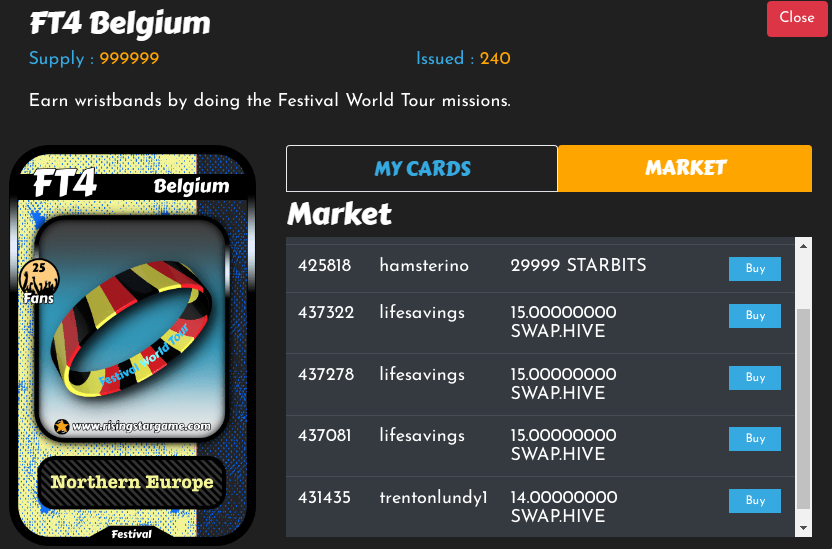 Germany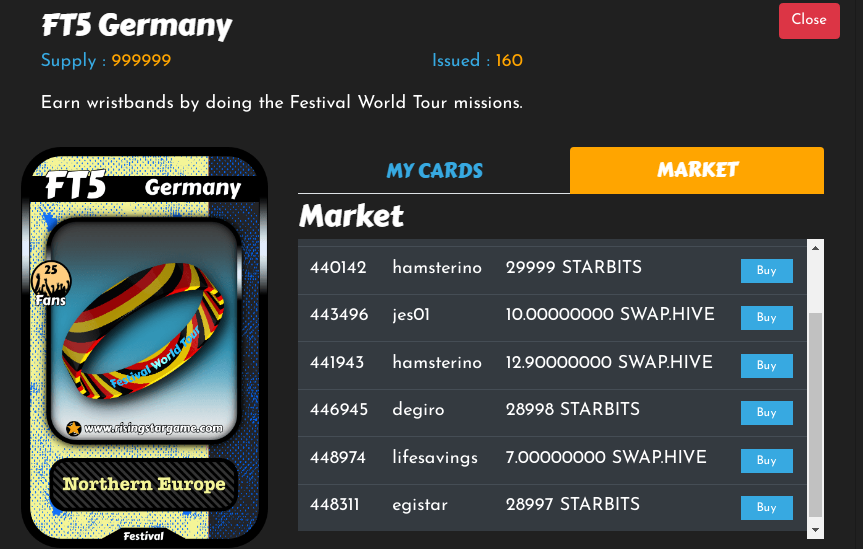 Add Lowest Prices
I'm gonna convert these for market rates now. Here's what it takes to buy 10K Starbits: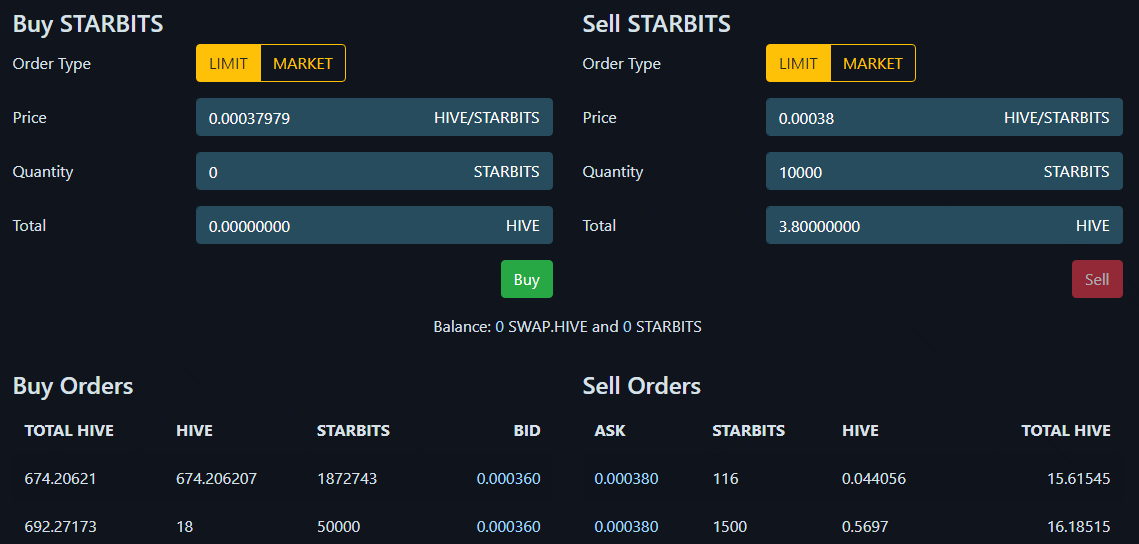 With this I know which is the cheapest version to buy. The prices are:
40 Hive
23.5K Starbits
70K Starbits
29.999K Starbits
7 Hive
123.999K Starbits = 47.11962 Hive
That's Over 94 Hive!!!
If you like the numbers the game is https://www.risingstargame.com You do need to pay to earn seriously. I'm glad I made the right move for myself :)
Posted Using LeoFinance Beta
---
---