Back Up And Running After D.Tube Node Crash? Peer Connection Bug - DTubeSnap IAAC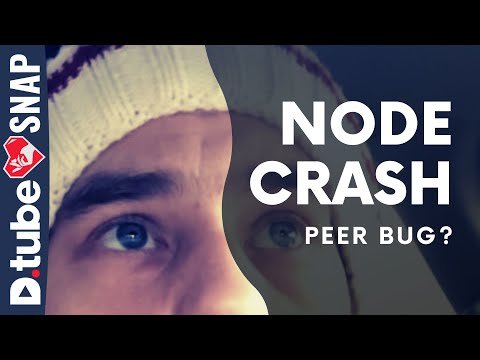 ---
A quick DTubeSnap Leader Node Update for this one discussing how I had a disconnect from leader peers resulting in 900 missed blocks. I was down for several hours but luckily was quickly able to replay the chain then pull an updated local backup, now up and running again.
Thank you @Techcoderx for the heads up in DTube Leader Chat 👍 you always got our backs!
The Bug:
Speculation on my behalf after talking with several people seeming to face the same issue from time to time. It's a peer connection issue and possibly having switched the order of peers in config I solved the problem. I was in Hail Mary mode, I did not take note of my changes. I will attempt to replicate the issue on my home hosted server rather then my consensus leader but as Techcoderx said it is near impossible to replicate on demand.
Seeing as the discussion has been started hopefully we will see an answer from the DTube Dev Team as to what the cause and solutions may be 🤞
Let Me Know Your Thoughts In The Comments Below
That's It, @D00k13 OUT!!!
All My Links:
Referrals - https://d00k13.com/link/
Email – d00k13@d00k13.com
DTubeSnap - Daily Content Challenge
Earn DTube Coin & OneLoveIPFS Hosting
upload a original 10 mins or less video directly to D.Tube
post to "dtubesnap" tag
share post to Twitter with tags #dtube #onelovedtube
drop D.Tube & Twitter links in "dtubesnap" channel in #OneLoveDTube Discord
Easy as can be I can't wait too watch your entries!
OneLoveDTube Community Resources
Join Discord Here - https://discord.gg/RntGNy6kKH
Under Construction - https://oneloved.tube
Uploader - https://uploader.oneloved.tube
OneLoveIPFS - https://oneloveipfs.com
DTube Block Explorer - https://blocks.oneloved.tube
Community Portal - https://dtube.techcoderx.com
DTube Price Listings - https://dtube.fso.ovh/
#dtube #iamalivechallenge #onelovedtube #hiveislive #hive #incentivizedcreativity #lifestyle #vlogger #dtubeleader #leaderupdate
---
▶️ DTube
---
---