Gods Unchained - My thoughts on "deck looking"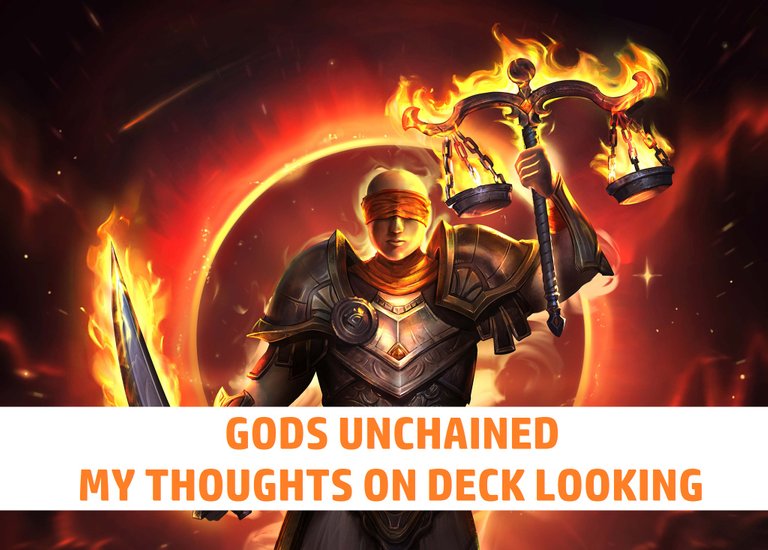 I thought I would use this post to take about the topic of "deck looking" and what my thoughts are on it, do I think it is good or bad, and what is my reasons for thinking this? I hope you will find this post and topic interesting.
What is "deck looking"?
If you are new to the game the odds of you knowing what "deck looking" is, are probably not that high. I know that for me it took quite some time before I was exposed to the topic of it. It is the, unintentional?, feature where one player will look up the deck their opponent is using. And thanks to knowing what cards they have, or do not have in their deck. They can get an advantage.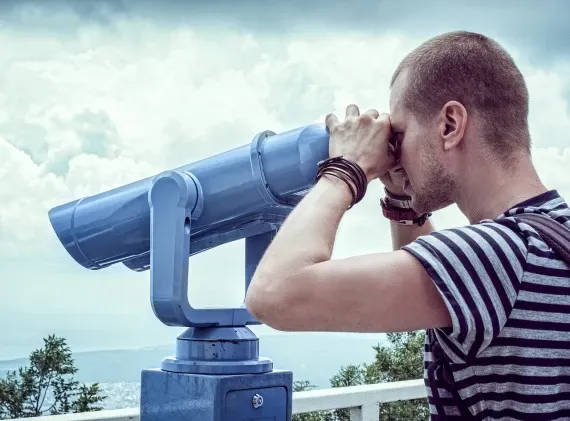 The very basic version of doing this is by going to gudecks.com and looking up your opponent's username. There you will see the decks they recently used. Click on them and see what cards that are in the deck. The more advanced version of this is of course using some sort of software to help you with doing this.
The pros of deck looking
Let us look at the pros of deck looking. The first one is that you now can make players based on the knowledge of what cards are, or are not, in your opponent's deck. An example of this is if you're playing Light. Knowing whether your opponent has any relic removal in their deck would be greatly beneficial to you. Because this could be the difference between playing Lysanders Spear one or two turns earlier. Meaning you can start to buff your creatures much earlier. And thus turn the tide to your advantage.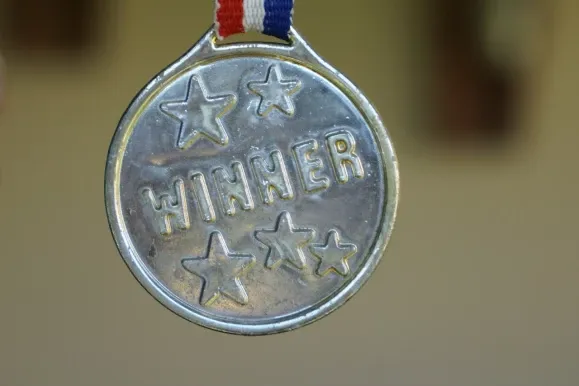 The obvious advantage of deck looking is you will win more
Another example of this is that knowing what deck archetype your opponent is playing can vastly impact your mulligan faze, and what cards you look for in your starting hand. Playing a game vs an Aggro War deck is very different than playing vs a Controle War. And the cards you want to start with can be very different.
Ultimately these things will help you get an edge over your opponent. Leading to you winning more games and presumably earning more daily $GODS and getting more and better card packs in the Weekend Ranked Tournament. Not to mention the possibility of getting a better spot in a tournament and getting better prices there as well.
The cons of deck looking
The obvious one here is that it is unfair to your opponent to deck look. It gives you a very distinct advantage to deck look vs not deck looking.
Another con is that it is easy to push the envelope of what you're willing to do to get an edge. Deck looking might technically not be against the rules. But using an AI to tell you what the optimal play is is not against the rules either. As it is not technically playing for you. You are still executing the moves.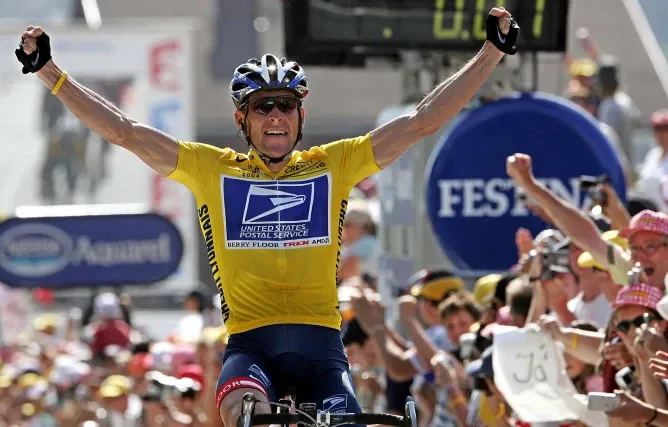 Lance Armstrong, a former winner of 7 Tour de France, was also a fan of using things that gave him an edge over his competitors. But on the wrong side of the rules
Using a bot to play for you to rank up faster, and get all the cards is ok right, as long as you do it in the casual mode it is not hurting anyone, right? As I said it is a slippery slope.
The biggest drawback however is that you are actually doing you're self a disservice. What I mean by that is that if you're relying on tools all the time. What do you do when those tools no longer are available to you? If you instead train up your perception skill and learn to read your opponent, this skill is something that always will be available to you. I would say it is somewhat similar to being able to read your opponent in Poker vs always just playing the odds.
How does deck looking affect the game?
I would say that the most detrimental effect of deck looking is that new players coming into the game will most likely have a bad, or at least worst experience playing against people who deck look. Why so? Well, no one starting out a new game wants to loos all the time. This means that I think it has an overall negative impact on the game. Is it enough that I think the game will die because of this, no. But I think we will miss out on players over time.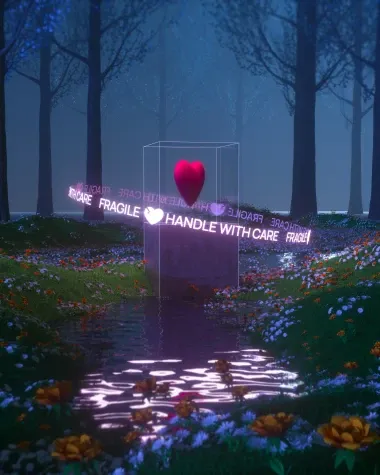 We should try and take care of the community we are part of, instead of trying to get a competitive edge at any cost
I would say this is similar to the problems other games have, such as League of Legends. Where players create new accounts simply because they like to play against worse players and kill them, aka surfing. There are many other games that also have similar issues.
I also think it is bad because it is creating a divide among the player base. People who deck look and people who do not. I would rather the players spend the time on something productive than debating the merit of deck looking or not. As the people who do it most likely will not stop.
Not to mention the fact that it is very boring to keep playing vs ??? players. Players who I assume obfuscate their usernames in an attempt to stop others from deck looking against them.
Lastly, I would also say that I would argue that deck looking is against the spirit of the game. In a similar way to how using mapping tools to show you the layout of a dungeon is in Diablo. Just because something is technically not against the rules does not mean you have to use it. If you play a game of Monopoly, do you steal money? Because I am pretty sure the rules say nothing about that not being ok. Just because something is not explicitly forbidden does not mean you have to use it, or that you should use it for that matter.
Possible counter-measures
I would like to say that if you are planning to participate in a high-ranking and paying tournament. I would recommend that you craft your decks and test them only in casual mode. As that should prevent them from showing up on gudecks.com. At least to my knowledge.
Another thing one could do is to play a lot of different iterations of the decks with small, and hopefully impactful changes to it, that would in theory mess with the software used to deck lock also, as well as fill gudecks with lots of variations of the deck your running. And also make sure to not have the deck you want to play among the last three decks you tested.
These are my thoughts on this topic. I would love to hear yours, do you agree with me that deck looking actually is bad for the game? Or do you think it is just pars for the course and simply a tool that players use? If this is the first time you are hearing about deck looking please share your thoughts with us. Sound off in the comments section down below. If you would like to support me and the content I make, please consider following me, reading my other posts, or why not do both instead.
See you on the interwebs!
Picture provided by: https://www.pexels.com/, https://pixabay.com/, Gods Unchained Media
---
---