Binance Stabelcoin BUSD Loses More Than 3 Billions In Market Cap In 24H
Just a week ago I posted the overall stablecoins data where one of the major conclusions was that BUSD is the only stablecoin that has consistently grew in 2022.
Now we have this: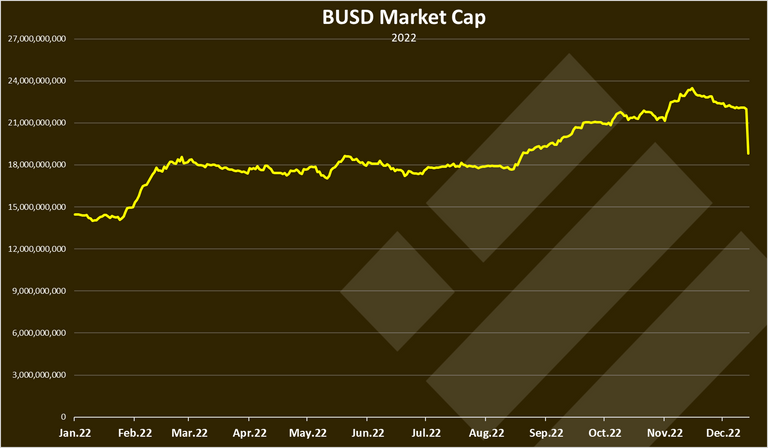 How fast things change in crypto.
Just yesterday the BUSD market cap was at 22B and today is at 18.8B .... for now.
There has been some FUD around Binance, and while we are seeing a lot of transparency from their side and some big numbers, like 50B in assets, not everyone seems convinced. A lot of users says it is PTSD from FTX and the situation with Binance is radically different from FTX.
While this is most likely true, it never hurts to be careful. I guess a lot of Hivers still remember the role in Binance in the hostile takeover. CZ is no saint, he just played well till now. The ship might not sink but it will take some beating and scars.
Binance is the no.1 exchange by far. Will be interesting few months going ahead.
I don't have any assets on any CEX for more than a year now. I went further and exited from all Binance related assets BNB/CAKE/BUSD....
---
---