Parts of Ghana flooded again after downpour on Wednesday
Hello, my esteemed friends on informationwar platform how are you doing today, hope you all are having a great day and fun time as well.
Parts of Ghana flooded again after downpour on Wednesday
Citi Newsroom 23 hours Ago
Some parts of Ghana have flooded again following a downpour on Wednesday morning.
In Accra, areas such as Adabraka, Osu, Kaneshie First Light, Trade Fair, Accra Central, among other areas, had drains unable to contain floodwaters.
There was also flooding at the Koforidua Adweso Estate in the Eastern Region.
Westend Ridge in Cape Coast in the Central Region also recorded flooding.
The situation resulted in vehicular congestion as some vehicles were unable to pass through the floodwaters.
Recent rains have resulted in flooding in most parts of Accra with an apparent no end in sight, at least until the end of the rainy season.
The Ghana Meteorological Agency has given indications of more of such torrential rains within the season.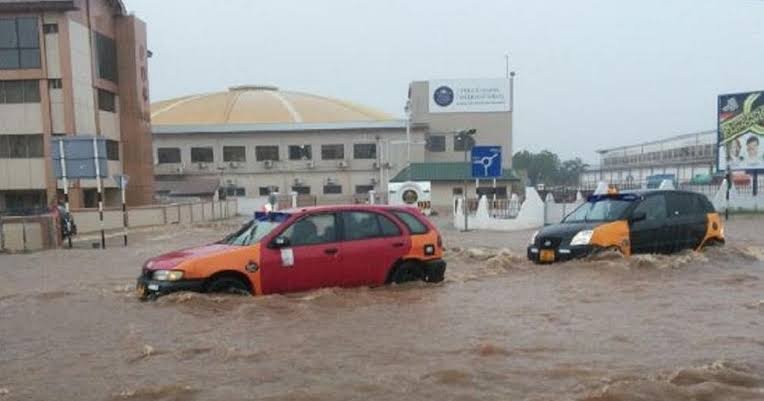 Source
"Southern Ghana will remain cloudy with the possibility of rain and thunder within the morning and afternoon hours. Parts of northern Ghana will as well experience some thunderstorms later in the day," a statement from the Agency announced earlier on Wednesday.
Meanwhile, the Ministry for Works and Housing says it will cost the government over US$5 billion to solve Ghana's perennial flooding situation.
https://citinewsroom.com/2022/06/parts-of-ghana-flooded-again-after-downpour-on-wednesday/
Honestly, this is really so sad happening in parts of Ghana that up till now there is no proper and adequate drains that can be able to contain floodwaters during a heavy rain falls as to fit in the comfortability of citizens shops, houses and cars.
However, the ministry for works is saying that it will cost the government billions of dollars in other to solve Ghana's flooding situation.
Thanks for stopping by my blog.
Greetings from @damsel001
---
---