Mis estrategias para ser feliz junto a mi familia/My strategies to be happy with my family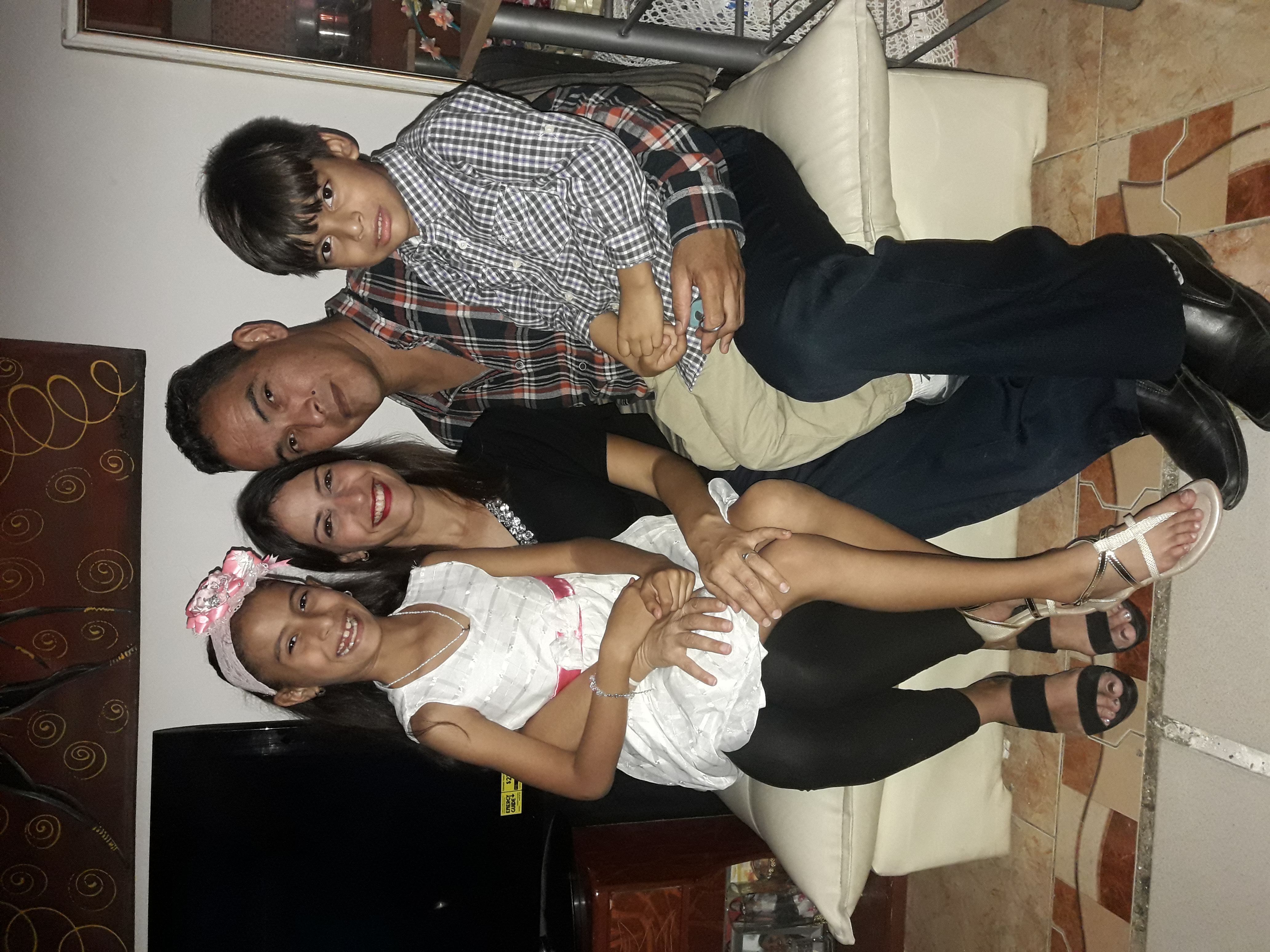 La importancia de mantener una familia feliz, y como hacerlo, es quizás una de las cosas más difíciles en estos tiempos. Claro no es una tarea imposible, si hay amor entre los cónyuges. Yo tengo que decirles de que manera podemos mantener un buen equilibrio en la familia para poder lograr la mayor suma de felicidad, y que ese equilibrio se fortalezca día a día.
The importance of maintaining a happy family, and how to do it, is perhaps one of the most difficult things in these times. Of course it is not an impossible task, if there is love between the spouses. I have to tell you how we can maintain a good balance in the family in order to achieve the greatest amount of happiness, and that this balance is strengthened day by day.
---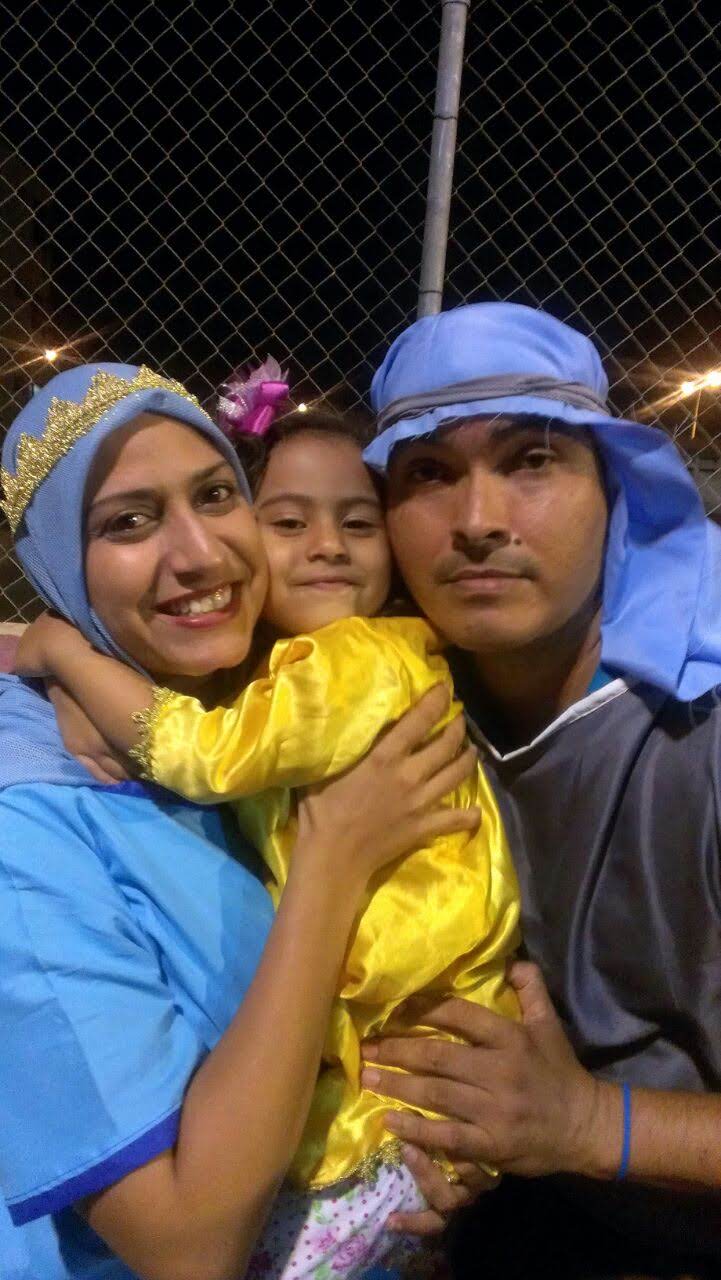 Como les dije, no es una tarea imposible, solo deben haber muchos valores en casa, y si el amor viene sembrado de generaciones pasadas, con vivencias en la familia por supuesto que es fácil ser verdaderamente felices. Yo en lo particular creo que a nosotros nos ha ayudado mucho, la música, porque en ella encontramos, además de un oficio que nos mantiene ocupados, también es una labor que une a las personas. Y nos mantiene alegres.
As I said, it is not an impossible task, there just need to be many values at home, and if love comes from past generations, with experiences in the family, of course it is easy to be truly happy. I particularly believe that music has helped us a lot, because in it we find, besides a job that keeps us busy, it is also a work that unites people. And it keeps us happy.
---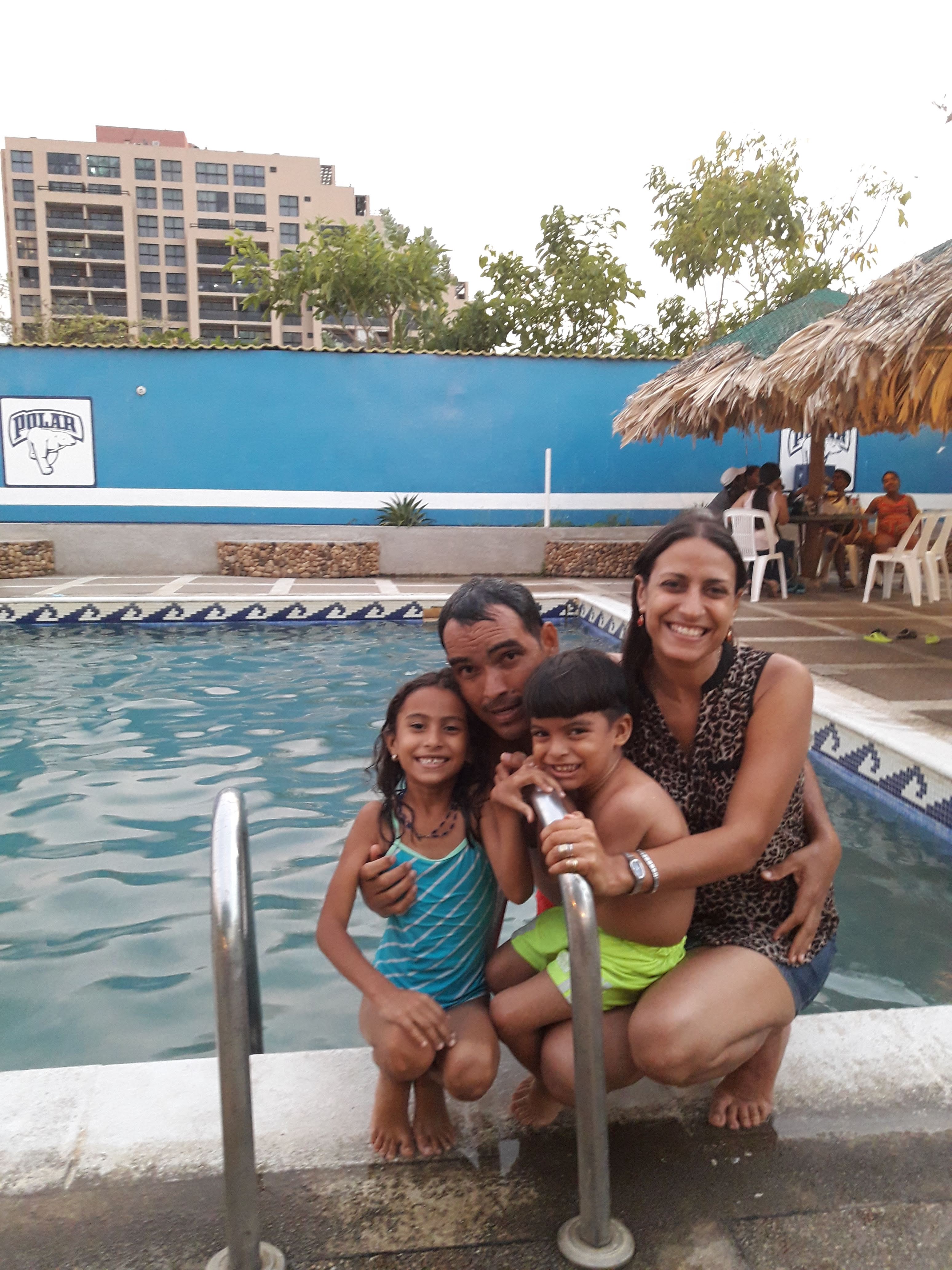 Mi hogar junto a mi esposa vino cargado de un amor muy grande, porque Mi esposa y yo en verdad nos amábamos con una fuerza muy inmensa, tanto que los niños con la pérdida de su mamá, supieron afrontar esa situación de una manera increíble, pienso que haber asistido juntos a la iglesia, y tener esos valores cristianos ayudaron mucho, porque cuando crees que todo el poder en la tierra, viene de un Dios que todo lo ha creado, que ha vertido los talentos en cada ser, eso da mucha fortaleza, y saber con certeza que gracias a él nos vamos a reencontrar en un mejor sitio, allá en la eternidad, nos asegura seguir haciendo bien las cosas cada día.
My home with my wife came loaded with a very great love, because my wife and I really loved each other with great strength, so much so that the children, with the loss of their mother, knew how to face that situation in an incredible way, I think that having attended church together, and having those Christian values helped a lot, Because when you believe that all the power on earth comes from a God who has created everything, who has poured his talents into every being, that gives us a lot of strength, and knowing with certainty that thanks to him we will meet again in a better place, there in eternity, assures us to continue doing things well every day.
---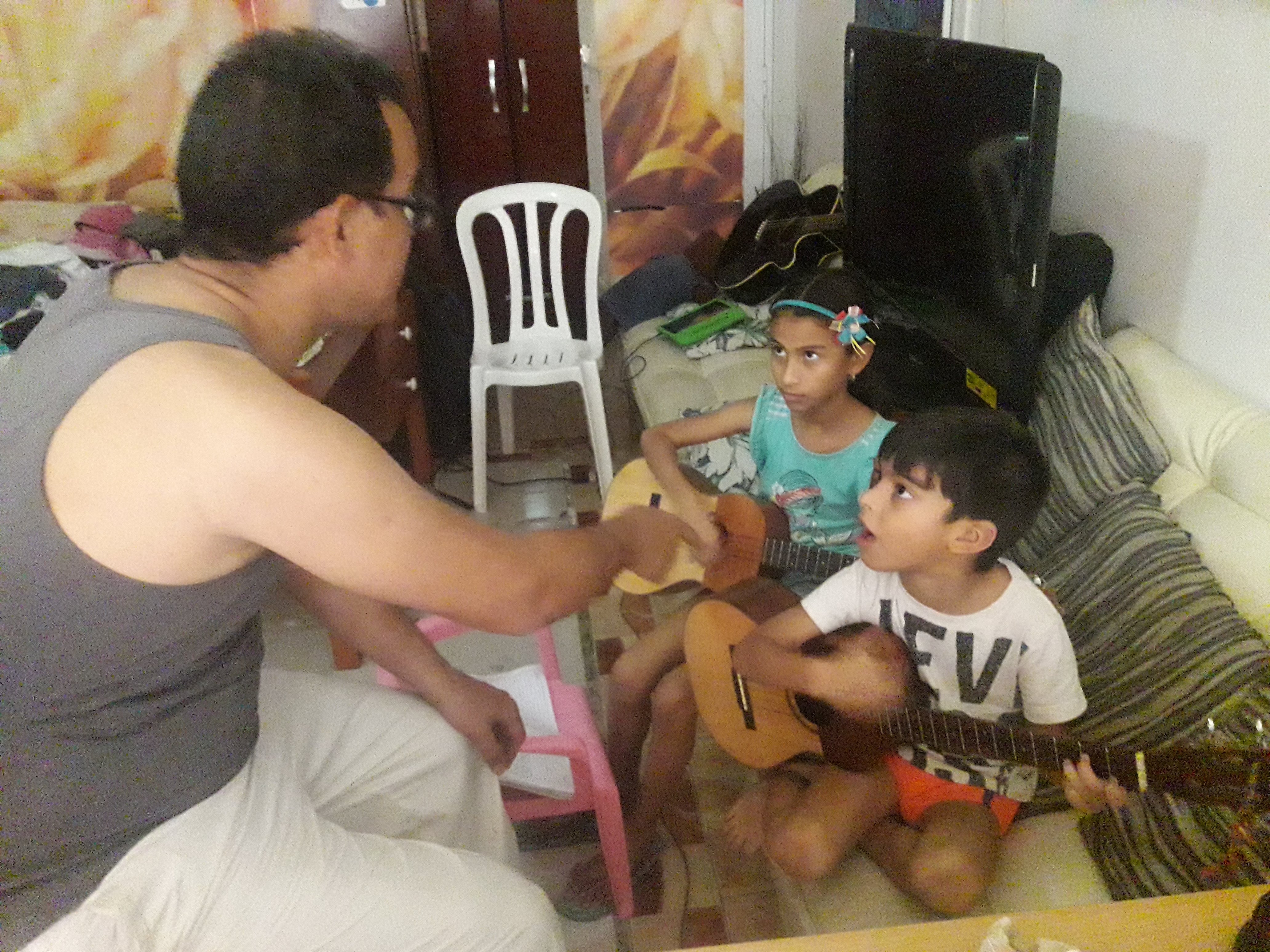 Nuestra familia es muy dinámica desde siempre, y el trabajo con la música nos mantenía muy unidos, recuerden que soy músico, profesor de canto de mi bella hija, y profesor de guitarra de ambos hermanitos, en el Sistema de orquestas. Y su mamá en vida era también profesora de canto, y les cantaba a los niños desde que nacieron. Pero en verdad no era solo la música. También deben saber que, estar pendiente de ellos todo el tiempo, cuando sentía algún malestar, y abrazarlos siempre para decirles un te amo, un te quiero, en cada instante, les da a ellos mucha seguridad.
Our family has always been very dynamic, and the work with music kept us very close, remember that I am a musician, singing teacher of my beautiful daughter, and guitar teacher of both little brothers, in the orchestra system. And her mother in life was also a singing teacher, and she sang to the children since they were born. But it really wasn't just the music. They should also know that, being attentive to them all the time, when she felt any discomfort, and always hugging them to tell them I love you, I love you, at every moment, gives them a lot of security.
---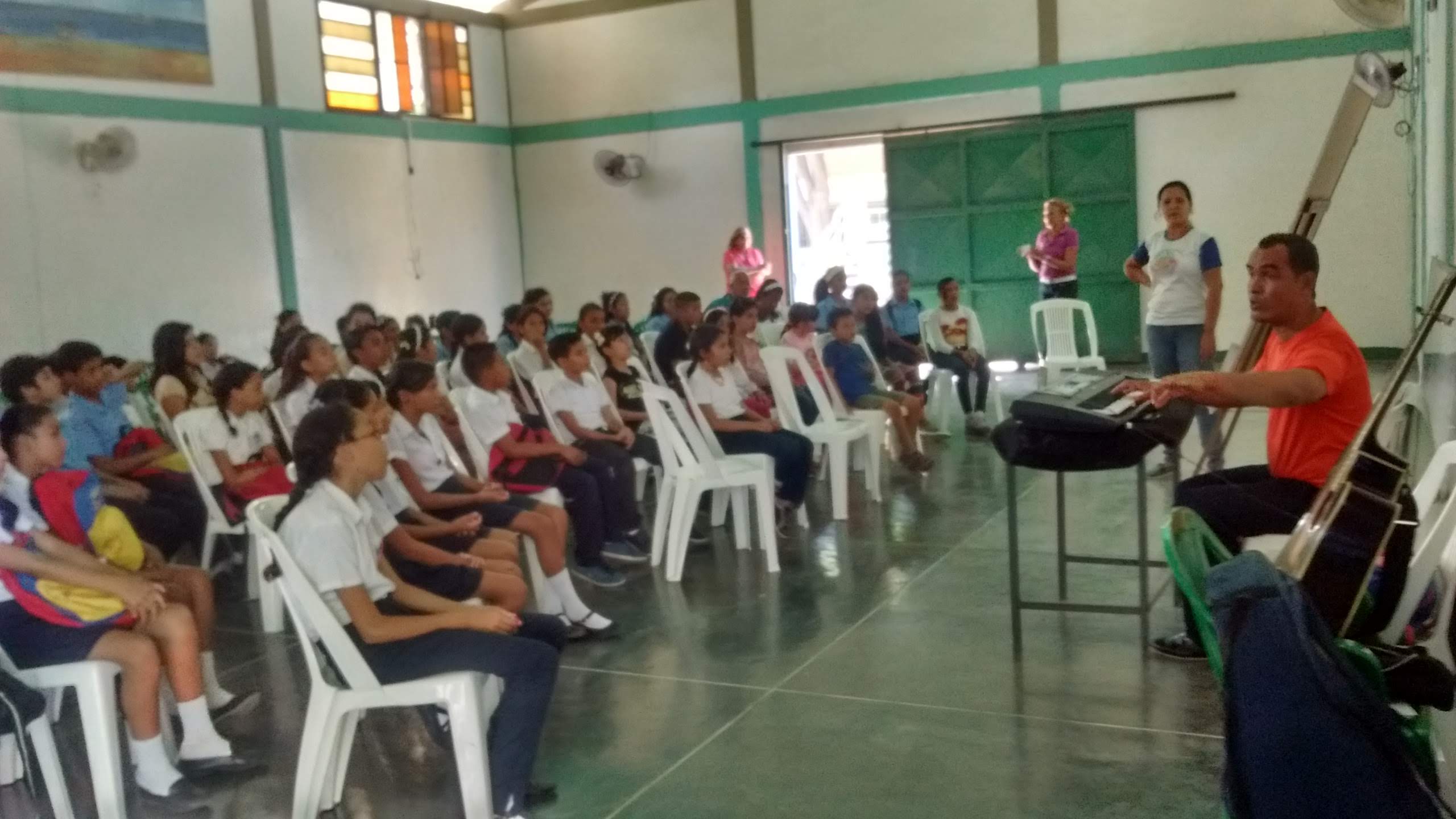 Cuando una familia permanece unida todo el tiempo, eso ayuda a que los hijos crezcan seguros de vivir, y la vida cada día se nos pone más adversa. Les cuento una anécdota con mis hijos. Se que el invento del televisor fue algo maravilloso, y para muchas familias, este es un aparato, que permanece encendido todos los días, y que en muchos casos, cuando se tiene uno principal para toda la familia, este se turna entre varios, para ver diferentes programas. Yo desde que mi esposa murió el año pasado, poco a poco fui dejando de pagar el servicio de Tv. Y he puesto tareas en diferentes áreas, para que ellos su tiempo lo distribuyan en cosas que les deje una enseñanza.
When a family stays together all the time, it helps the children to grow up secure in life, and life gets tougher and tougher every day. I tell you an anecdote with my children. I know that the invention of the television was something wonderful, and for many families, this is a device that stays on every day, and in many cases, when you have a main one for the whole family, this is rotated among several, to watch different programs. Since my wife died last year, I gradually stopped paying for the TV service. And I have put tasks in different areas, so that they distribute their time in things that leave them a teaching.
---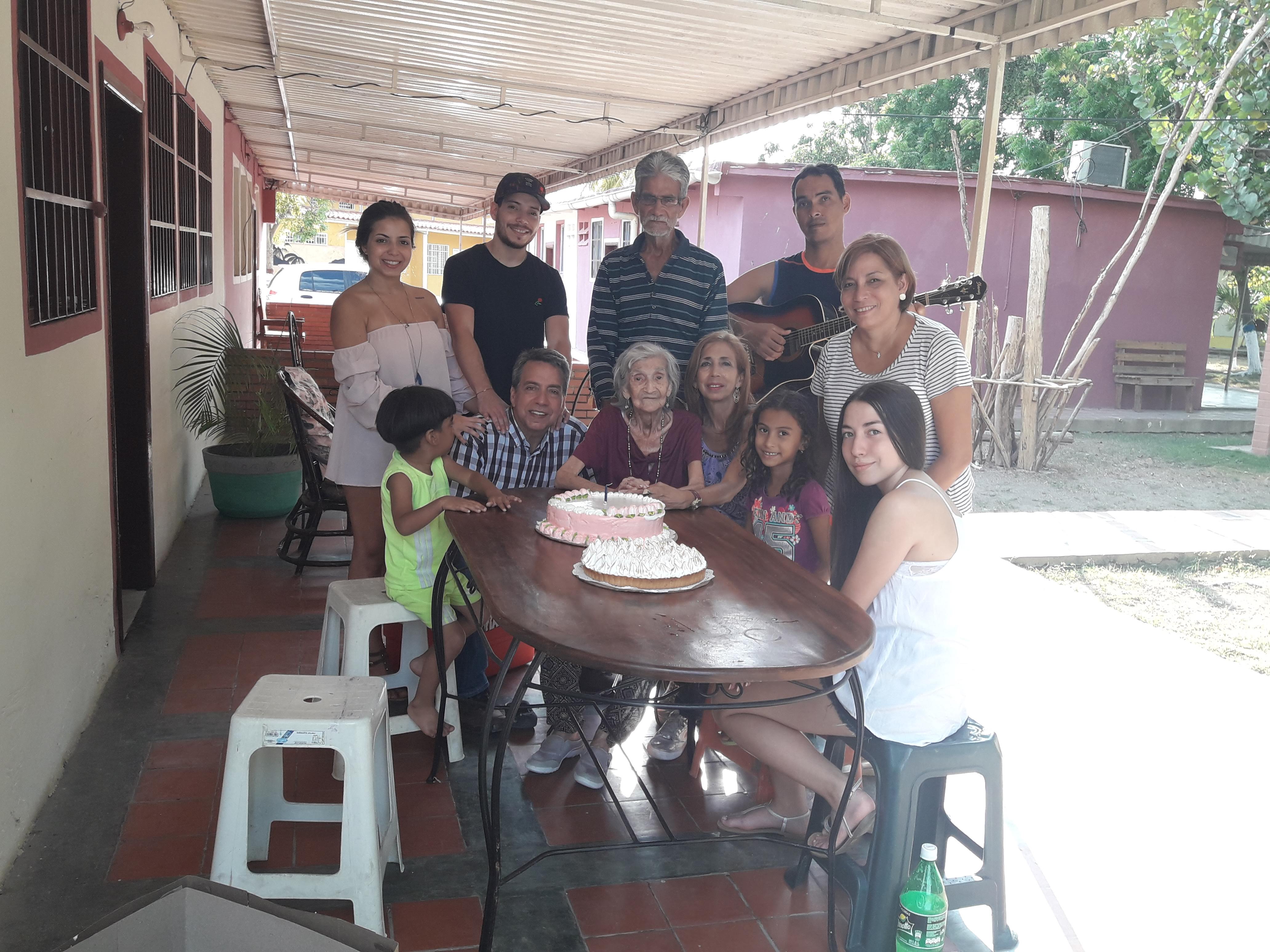 Con esta estrategia he logrado que los niños vuelvan a tener buenas calificaciones en el colegio, y se conviertan en los mejores de su clase en el área de la música. María Daniela ha desarrollado una muy buena voz, logrando registros increíbles, y un sonido muy depurado, y José Daniel, el menor de ocho años, es ahorita el mejor alumno de guitarra del Sistema de Orquestas en el núcleo Cumaná, y está en el orgánico estadal con el mejor rendimiento en todo el Estado. Se que esta estrategia de la televisión ha ayudado mucho, porque en la televisión, hay muchos programas de antivalores, que no les deja nada bueno a los chicos.
With this strategy I have been able to get the children back to have good grades in school, and become the best in their class in the area of music. María Daniela has developed a very good voice, achieving incredible registers, and a very refined sound, and José Daniel, the youngest of eight years old, is now the best guitar student of the Sistema de Orquestas in the Cumana nucleus, and is in the state organic with the best performance in the whole state. I know that this television strategy has helped a lot, because on television, there are many anti-values programs, which do not leave anything good for the children.
---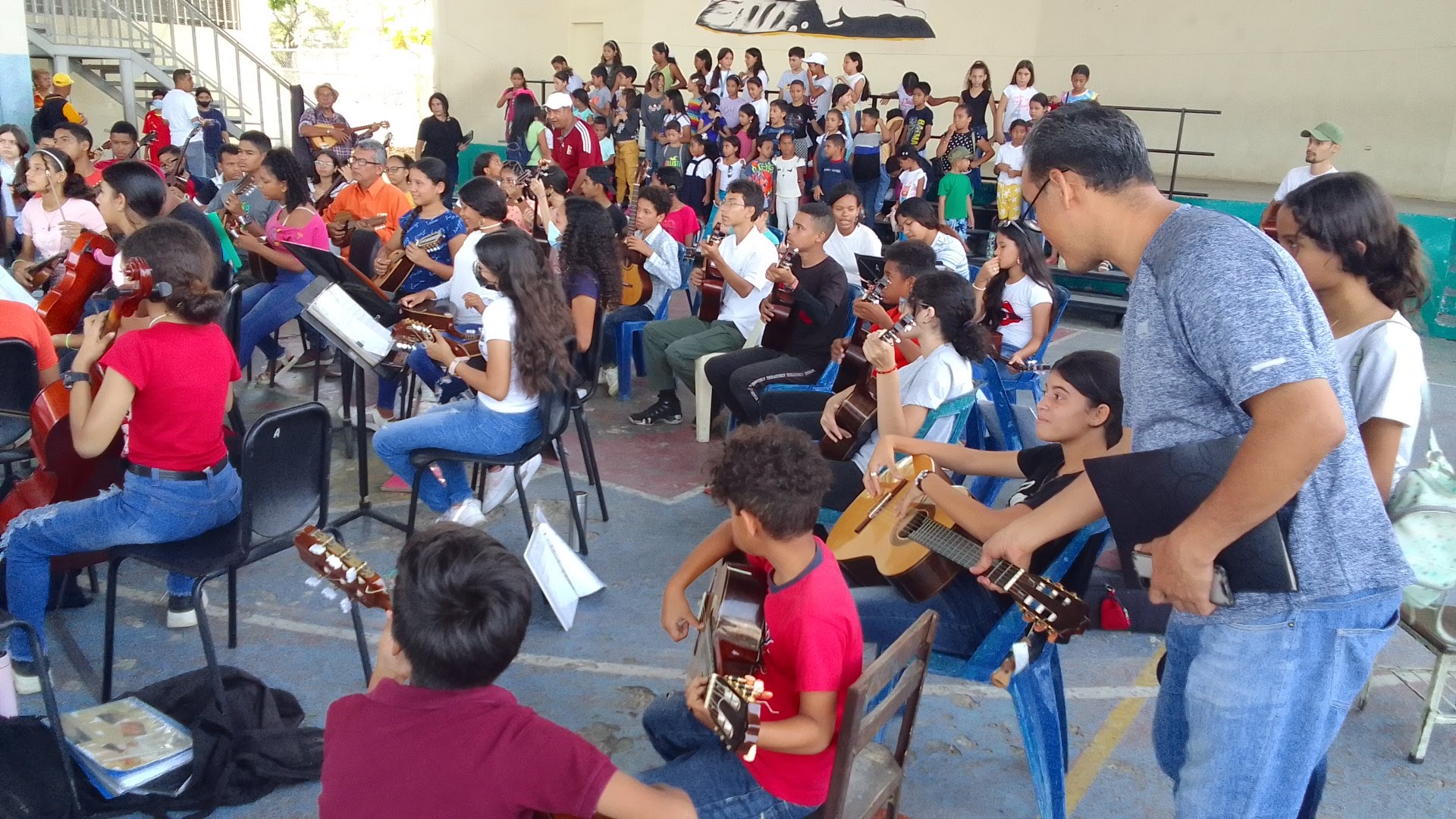 Pienso que a los niños debemos tenerlos junto a otros niños que estén haciendo cosas positivas, y estar en la Orquesta, los tiene día a día junto a niños que serán los que construyan el futuro de nuestro país, en los próximos años. Estos programas del Sistema de Orquesta son una maravilla, y están logrando en las escuelas de toda la nación, cambios extraordinarios en las instituciones escolares, y esos niños, están cambiando los hogares a dónde están llevando sus prácticas, porque no solo la música está cambiando al niño, sino que ese niño, está cambiando ese entorno, cada vez que practica ese instrumento en su hogar, juntos a sus abuelos, padres y hermanos. Como lo dijo el maestro Abreu por allá por los años 90.
I think that children should be with other children who are doing positive things, and being in the Orchestra has them day by day with children who will be the ones who will build the future of our country in the coming years. These Orchestra System programs are a marvel, and they are achieving extraordinary changes in schools across the nation, and these children are changing the homes where they are taking their practices, because not only the music is changing the child, but that child is changing that environment, every time they practice that instrument at home, together with their grandparents, parents and siblings. As Maestro Abreu said back in the 90s.
---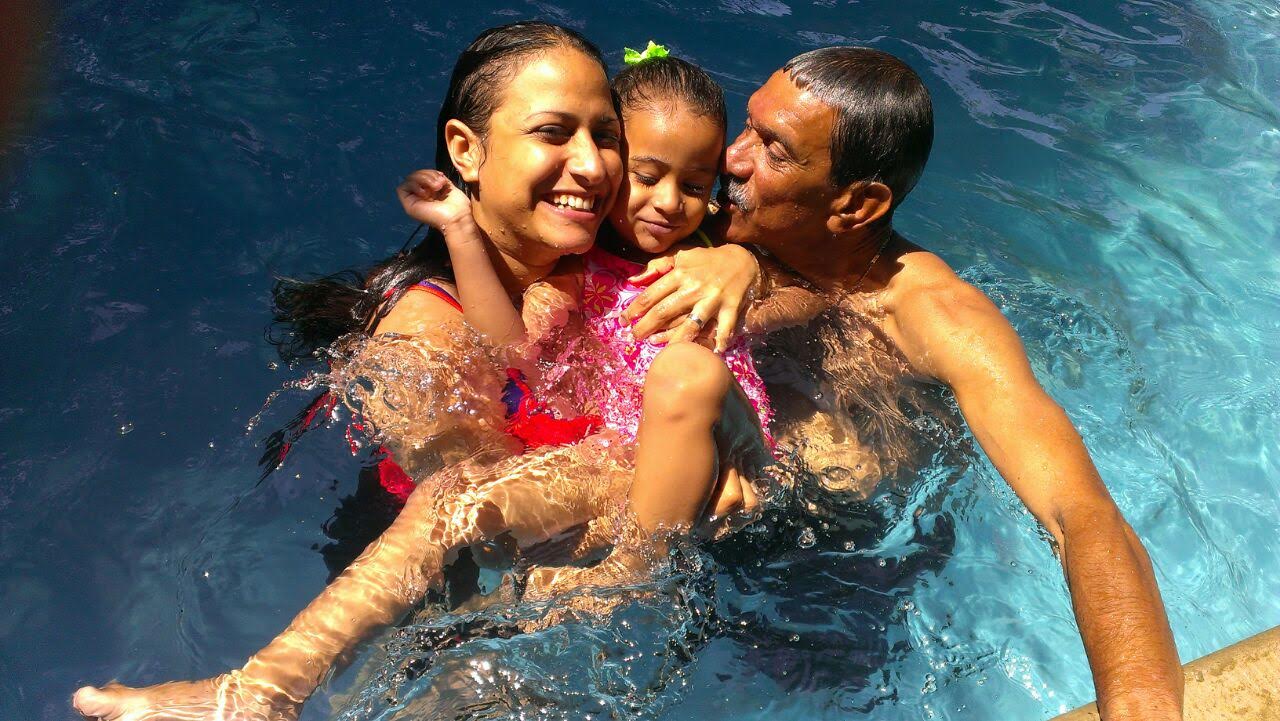 El amor de os padres a los hijos, la dedicación constante, junto a los valores cristianos, y la música, ha sido el milagro que ha llevado a mi familia a tener un gran equilibrio emocional, por eso agradezco a Dios por haberme concedido una esposa maravillosa, y unos hijos con unos talentos, y una fortaleza que nos ha ayudado a superar todo lo que nos sucedió el año pasado. A mis amigos de hive les deseo un mundo mejor, y les dejo un poco de la clave que tuvimos nosotros para vivir felices, en estos tiempos tan difíciles. MIl bendiciones para todos.
The love of parents for their children, the constant dedication, along with Christian values, and music, has been the miracle that has led my family to have a great emotional balance, so I thank God for having given me a wonderful wife, and children with talents, and a strength that has helped us to overcome everything that happened to us last year. To my hive friends I wish you a better world, and I leave you a little of the key that we had to live happily, in these difficult times. My blessings to all of you.
---

---

---
---