Being A Solution Provider can be Self-fulfiling // Ser un proveedor de soluciones puede ser autocumplido
Hello and welcome to my page. I'm @daniky and this is the day 71 of my entry to the #pobdaily challenge, an initiative of @marvinix and @dwayne16. Kindly move on with me as i share briefly how my day went and the brief lesson learnt.
Hola y bienvenido a mi página. Soy @daniky y este es el día 71 de mi entrada al desafío #pobdaily, una iniciativa de @marvinix y @ dwayne16. Por favor, continúe conmigo mientras comparto brevemente cómo fue mi día y la breve lección aprendida.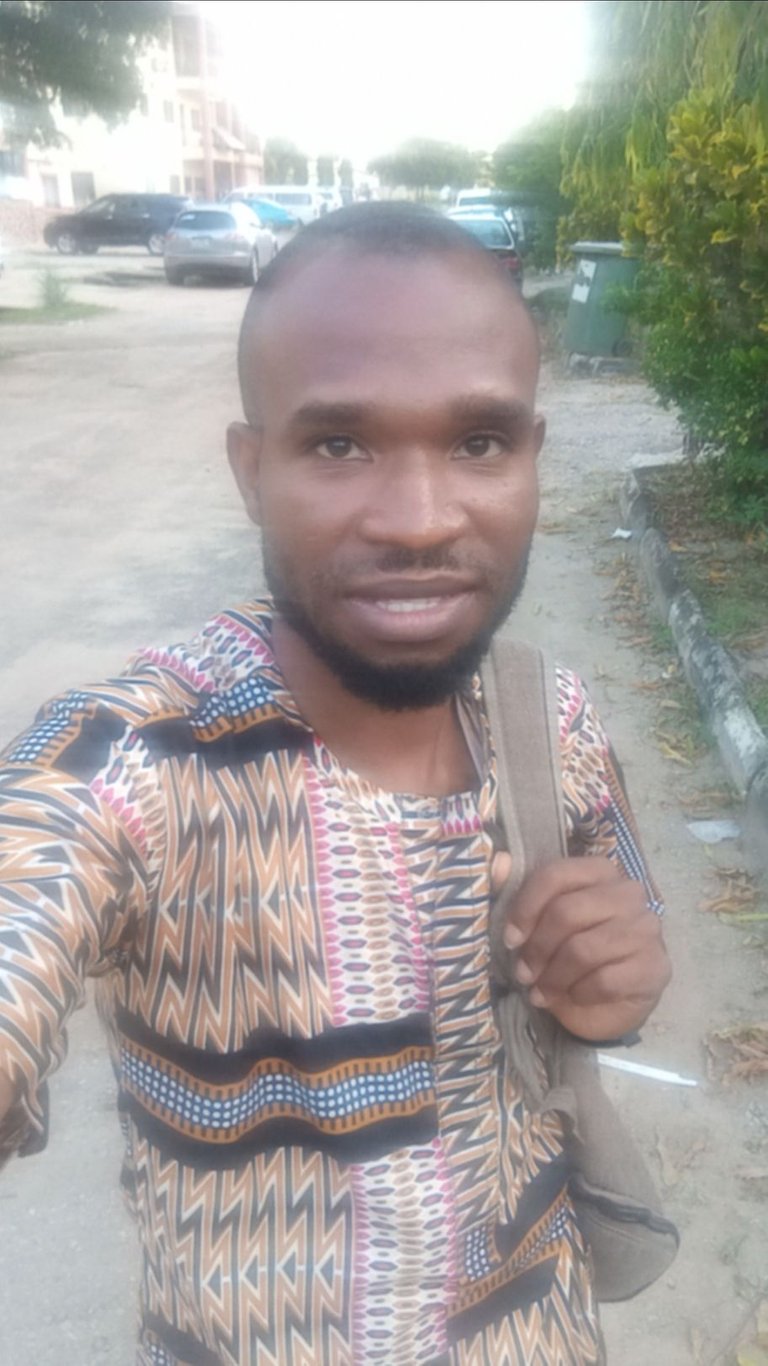 Photo taken with Android Umidigi A5-Pro
Today have been a wonderful day. The day's weather was bright and fair. There was no rainfall but heat. I had my normal daily work routine and horrid up to catch of with an appointment with a former boss of mine. I love business conversations that's said to be productive than spending time on an outing from place to place.
Hoy han sido un día maravilloso. El clima del día era brillante y justo. No había precipitaciones, sino calor. Tuve mi rutina de trabajo diaria normal y horrible para alcanzar con una cita con un ex jefe mío. Me encantan las conversaciones comerciales que se dice que es productivo que pasar tiempo en una salida de un lugar a otro.
There's a saying that what ever you dont understand rules over your life until you're able to understand it then take the lead over the situation. Someone had a tough day updating his dstv subscription. It has been on auto-renewal for quite sometime and he hardly had the time to watch television programs so the subscription has been constantly auto-renewing itself on a package he could no longer afford. So i was able to help by downgrading the package to an affordable one and i thought him how to rectify this situation in case of next time. As little as this might be, i am happy I could render a helping hand to a man in need. This is what life entails: helping one another.
Hay un dicho que no entiendes las reglas sobre tu vida hasta que puedas entenderlo, entonces tome la iniciativa sobre la situación. Alguien tuvo un día difícil de actualizar su suscripción de DSTV. Ha estado en la renovación automática durante bastante tiempo y apenas tuvo tiempo de ver programas de televisión, por lo que la suscripción se ha estado constantemente renándose en un paquete que ya no podía pagar. Así que pude ayudar a reducir el paquete a uno asequible y pensé cómo rectificar esta situación en el caso de la próxima vez. Tan poco como esto podría ser, estoy feliz, podría hacer una mano ayudando a un hombre necesitado. Esto es lo que implica la vida: ayudándose mutuamente.
No one on earth is independent, we all need each other to survive and whenever someone is in need and you have what they need, it's better you give a helping hand based on your capacity. It's said that one turn deserves another and what ever goes around will definitely come around someday.
Nadie en la Tierra es independiente, todos nos necesitamos mutuamente para sobrevivir y siempre que alguien esté en necesidad y usted tiene lo que necesita, es mejor que le dé una mano de ayuda en función de su capacidad. Se dice que un giro merece otro y lo que alguna vez da, definitivamente vendrá algún día.
So #hiveans, never give up in whatever level you find yourself, a continuous drop of water in a basin can still attain its full water capacity to take over the entire basin. Keep blogging, engaging, staking and never stop being productive in whatever you do as no one can tell who your major supporter will be next. Stay safe and awesome.
Así que #hiveans, nunca se rindan en el nivel en el que se encuentren, una gota continua de agua en una cuenca puede alcanzar su capacidad de agua completa para apoderarse de toda la cuenca. Sigue escribiendo en blogs, participando, apostando y nunca dejes de ser productivo en cualquier cosa que hagas, ya que nadie puede decir quién será tu principal partidario a continuación. Mantente seguro e increíble.
I'm using this medium to appreciate @marvinix and @dwayne16 for this wonderful initiative and @scholaris, @starstrings01, @zuerich and other hiveans for the support. In addition to this, i wish to invite interested #hiveans to be part of this daily challenge.
Estoy usando este medio para agradecer a @marvinix y @ dwayne16 por esta maravillosa iniciativa y a @scholaris, @ starstrings01, @zuerich y otros hiveans por el apoyo. Además de esto, deseo invitar a los #hiveans interesados a ser parte de este desafío diario.
---
---
Thank you for your time, love and support. Do have a wonderful moment.
Gracias por su tiempo, amor y apoyo. Que tenga un momento maravilloso.
---
---

---
from
@daniky
---
Posted via proofofbrain.io
---
---