The Significance and Use of Opay and Palmpay in Nigeria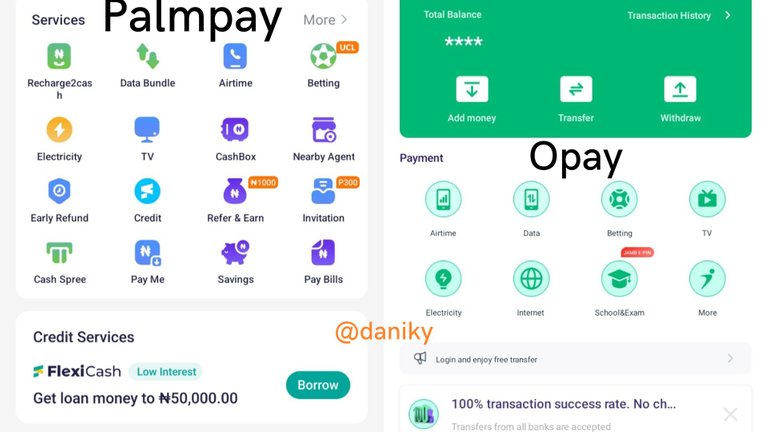 Image Edited with Canva App
For quite some time I believe most Nigerians must have been noticing issues with the convectional banking transfer system. A friend made a transaction last week Wednesday and the money is yet to reflect in the receiver's account nor the sender is yet to receive the money he sent to date. What can be more frustrating than this?
There was news regarding a pregnant woman that died in a hospital due to lack of cash to foot her hospital bill and also about a man who slumped while queuing in a banking hall to receive 5000 naira. Many battled with transfer issues as their transactions were constantly reversed while some hung in space, and refused to be deposited or reversed. Most of all these happened with most of our conventional banks in Nigeria. From my findings I've come to realise that one of the best ways to make transactions is by the use of online banking apps. These apps include Opay or Palmpay.
Opay and Palmpay are both online banking apps licensed by the central bank of Nigeria and created for transactions and utilities such as Tv subscription packages (GO-Tv, Startimes, Dstv etc), Electricity bills, buying of Airtime and data subscriptions, payment for waec or neco, borrowing of money on flex packages etc. These two banking apps are flawless and seamless. Transactions made with either of them do not delay or get reversed and the receiver is rest assured to receive his/her money immediately in their local bank account as the interbank transfer is made easy by the use of these apps with zero charges. In addition, you're giving discounts on your transactions and this saves you more money than using the conventional transaction method for offline banks.
Within this moment of cashless policy do you notice that people using either of these two apps are given more audience compared to those that would like to transfer from their banks? Many merchants even at the marketplace and exchanges would rather outline their preferred method of transactions to be either Opay or Palmpay.
Now to the user interphase of the app, Opay contains Airtime, Data, Betting, Tv, electricity, Internet, School and Exams and More. Below the UI contains Home, Reward, Finance, Card and Me. The interphase is well concise and easy to understand. While for Opay the UI contains those found in the Opay app and more features like "recharge2cash", Cash box, Early refund, Payme and many more packages.
How do I open a Palmpay account
Open an account after downloading Palmpay or Opay from google play store. You may choose to use the invitation code "56ON7W" to get your first-time welcome bonus for your New Palmpay account. Note that your mobile number will become your account number on both Palmpay and Opay. The only difference is that the first number of your phone number is omitted. For instance, if your phone number is 08039992678 your account number will be 8039992678.
What is required of you to register your account is simply your registered phone number for your BVN, Email address and bank debit card you might want to link with Palmpay for ease of transaction. Your transactions are encrypted and secured end to end and it does not give your data out to any third parties. So there's no fear or doubt of anything.
I hope you will find this post more beneficial this season of cashless policies. The comment section is opened your any question, review and contributions.
---
Thank you for your time, and do have an amazing moment.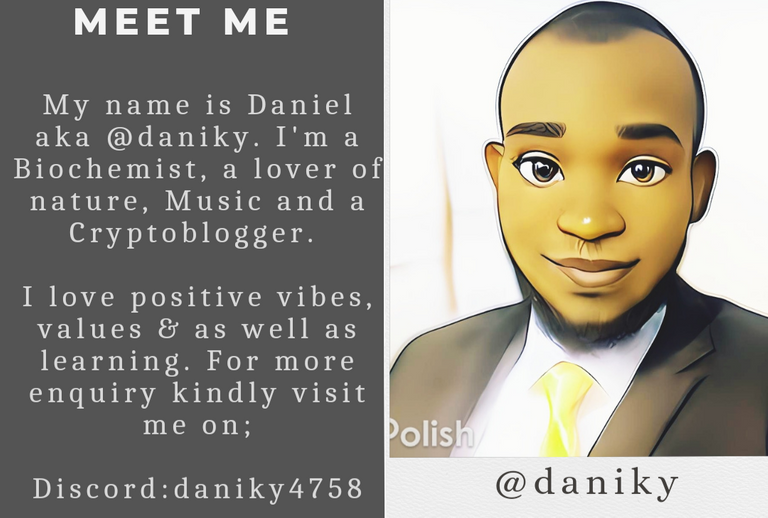 Edited with Canva App
---
---