Tornado watch and Snowfall warning for Alberta
Thismorning there was a Funnel Cloud warning, favorable conditions have developed and we are on the lookout! Watch for flying clouds and vortices in the sky. This is exciting to me, I consider myself a storm chaser but I have years of experience tracking a variety of phenomena, quakes, solar flares, auroras, near earth objects. This year I am following the Eclipses more seriously as well.
"Environment Canada says, Conditions will be favourable for the development of funnel clouds today."
I filmed this a few years ago over my old place, I was so concerned after shooting this that I woke my GF up but she was not impressed. Two weather control planes dove into the storm and sliced it in half using their cloud seeding technology. It is really impressive to me that we have such knowledge that we can manipulate nature. Almost immediately after the planes dove in, it dissipated. I was sure that my house was going to get sucked in!!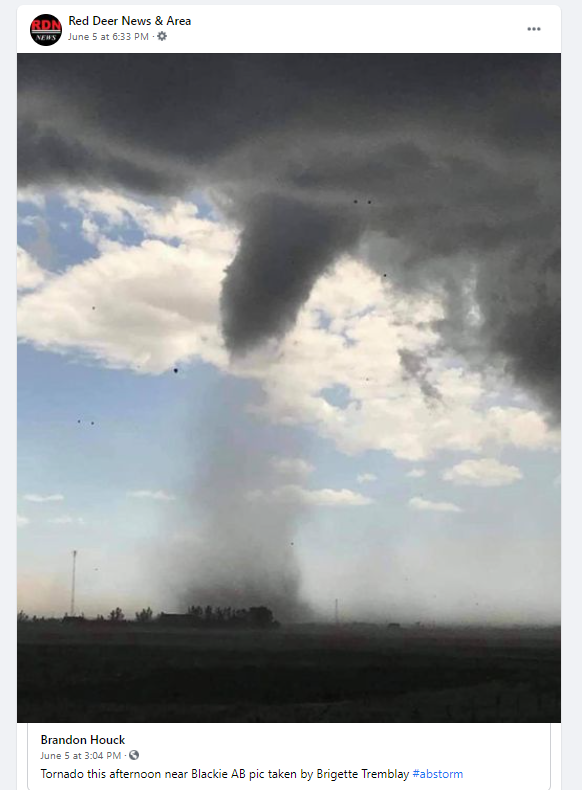 (There was a confirmed Tornado southeast of Calgary, Alberta on June 5th 2021, image by Brigette Tremblay posted on Facebook by Brandon Houck and shared by a local news page.)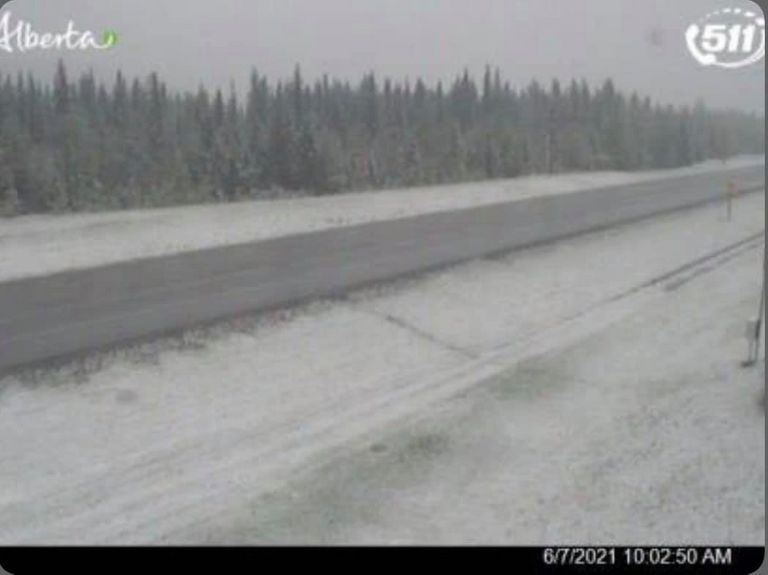 I also saw this highway camera still of Snow out west towards the mountains. The forecast there currently says it is just rain today, but as temperatures drop we could wake up tomorrow extra frosty. If there is a tornado and it meets a blizzard, does it become a snownado?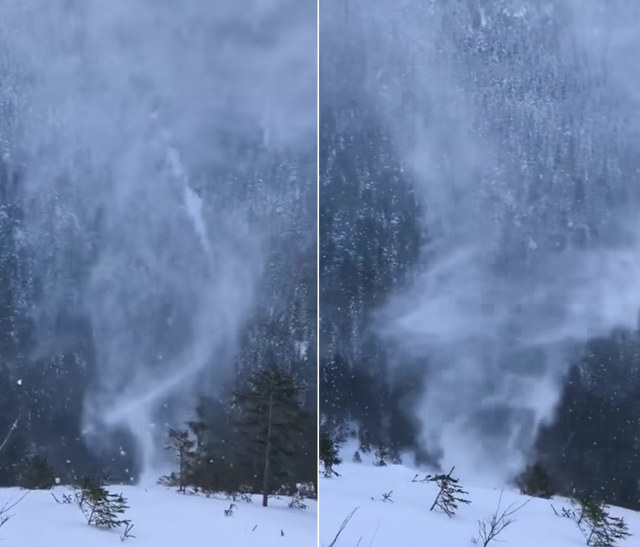 (Hiker Captures Rare Snow Tornado On Video - December 14, 2017)
Have you ever seen a Tornado or experienced another extreme weather event?

Stop in at the Canadian Pub or the Pizza House and be social!
---
---