dCrops - Harvesting Winter Crops and New Land Plot
I like playing dCrops because it is not very time consuming. I am also reinvesting funds earned from in game activities and entering dCrop giveaways.
New Average Land Plot
I recently won an Average Farmland land plot in the dCrop giveaway sponsored by @arpuch
https://peakd.com/hive-131619/@arpuch/dcrops-giveaway-41-my-first-epic-card-giveaway-potato
Here is the latest contest post if you are interested in entering:
https://peakd.com/hive-131619/@arpuch/dcrops-giveaway-42-wheat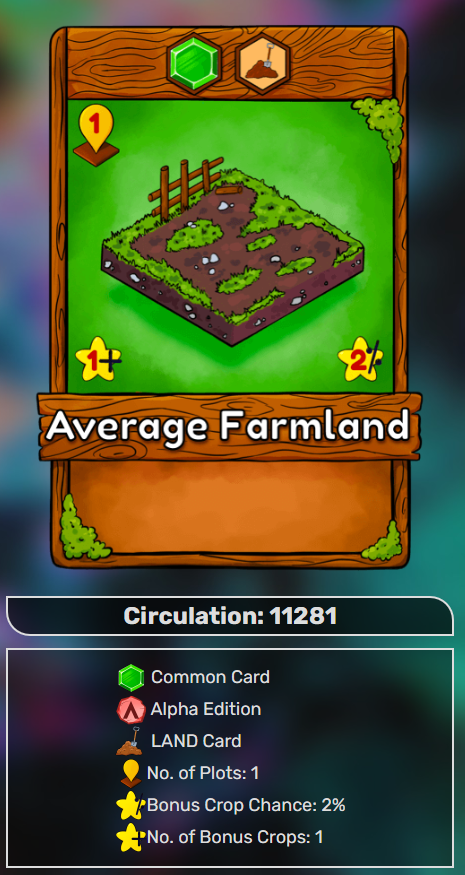 I fell very lucky to have won this card because I needed to get additional plots to plant more seed so that I can advance in the game. The Average Farmland is valued at 2.3 Hive on the in game market so that is a nice savings by entering the contest.

Winter Harvesting
I have been harvesting my crop as they mature during this Winter season. After I harvest, I would plant any remaining seed I have so they would mature prior to season end. The season ends in two days and I am happy to report that I was able to plant and harvest all the winter seed I had available.

Sell all Shares
After harvesting, I sold all shares that I was holding from this season. I was able to harvest 114 shares of crop. I can't wait to see how many CROP is added to my balance at season end for these shares that I sold.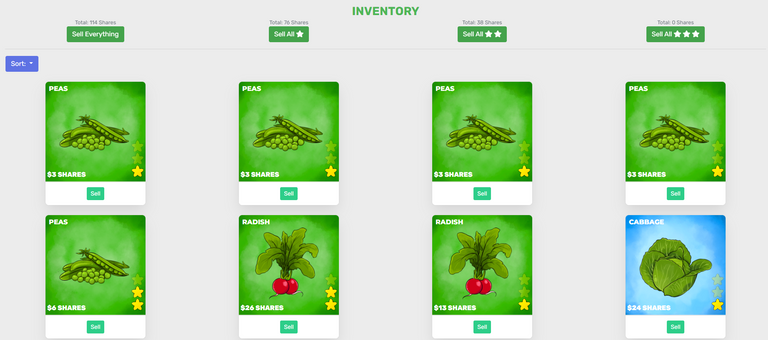 New Booster Purchased
At the end of each of the past seasons, I have been purchasing a mystery seed so that I can add to my plantings each new season. I had a balance of 476 CROP prior to the purchase and used 40 CROP to get the new Mystery Seed.
Once I plant it at the beginning of the new season I will learn which seed I have received. With the new land plot, I will have additional room for more planting.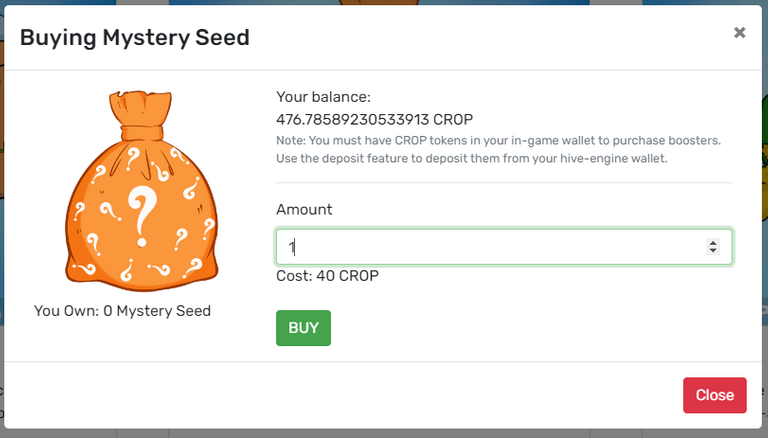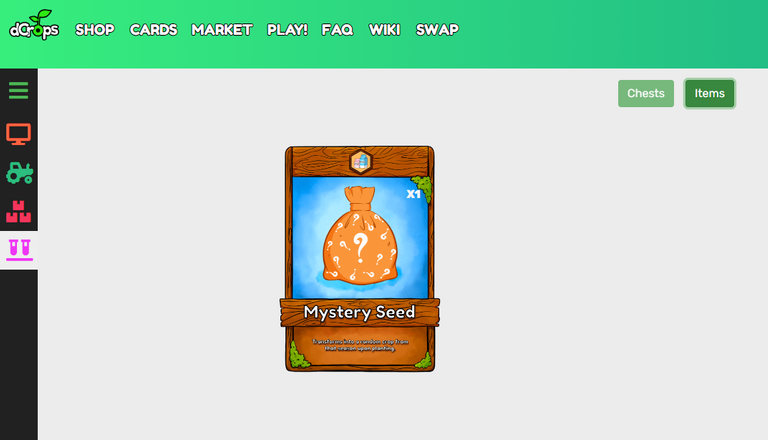 Posted using 1UP - Play2Earn & NFTs
---
---