dCrops - Winter Season has started
A full season has flown bye without providing an update. Time flies when you are having fun but the crops still need to be tended. I am talking about in the Hive Platform game - dCrops.
I always have fun with this game. It does not take up very much of your time. But that is also a double edge sword so to speak. Since you are not in the game a whole lot, you forget when you should be going back to the game to take action.
During the Fall season, I planted my crop and then forgot to get back into the game and harvest until the day before the end of the season so did not get to plant my other seeds. This season, I plan to do better.
Winter Planting Season has Begun
The winter season has just begun and I have several seed that I need to plant.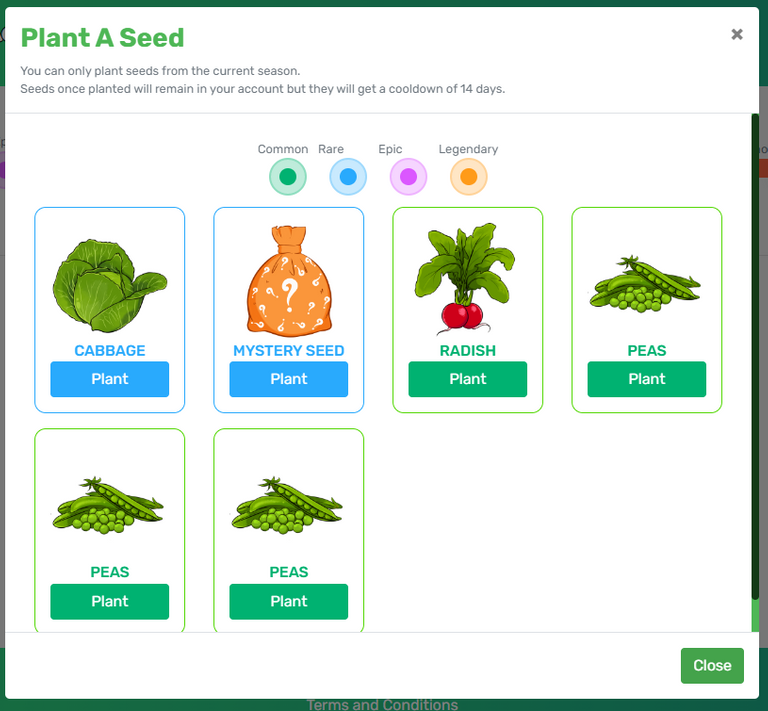 I have three plots of land that are ready for planting.

I purchased another mystery seed for this season hoping that it will be a rare or legendary seed.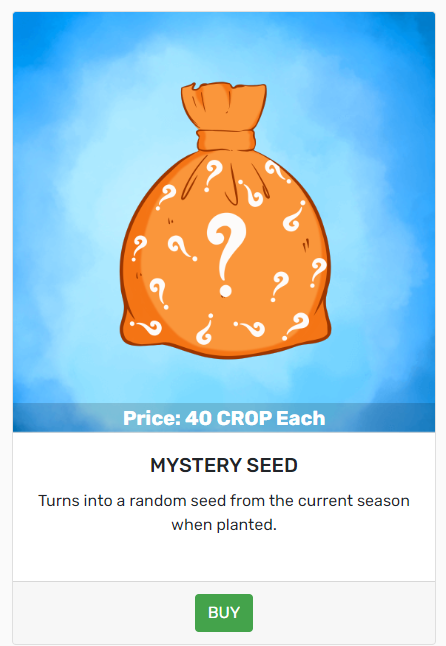 The cost is only 40 CROP so it is cheaper to purchase an additional seed this way instead of from the open market. The Radish and Pea seed are almost the same price at 434 CROP and 448 CROP respectively. So by purchasing a mystery seed for 40 CROP, I am saving around 400 CROP tokens if the seed turns into a Radish or Pea. If it turns into a Cabbage, Onion or Bell Pepper, I saved a boat load. LOL
I planted the mystery seed first, then the Cabbage seed followed by a Radish seed and two Pea Seed. Once I hit the plant button the Mystery seed turned into a Radish seed. I only had one of those seed so I am very happy with it and I also saved all those CROP tokens by purchasing the seed in this manner.

Quest
In the past, I had always forgotten to reset the quest at the beginning of each season until after I planted my seed so this time I reset it prior to planting.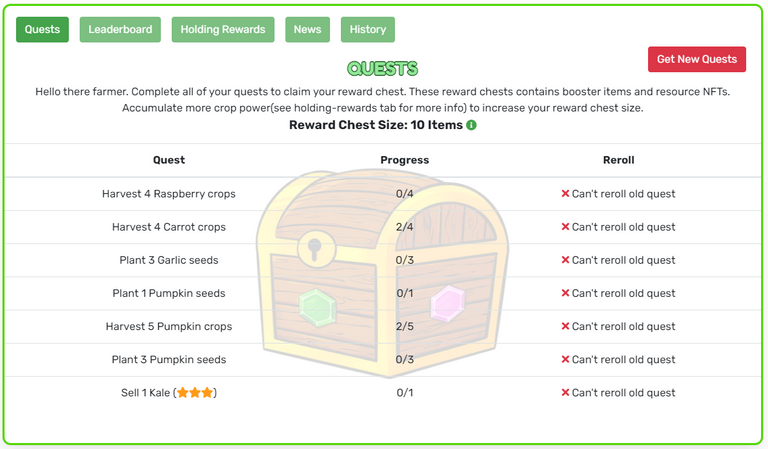 New quests for the season.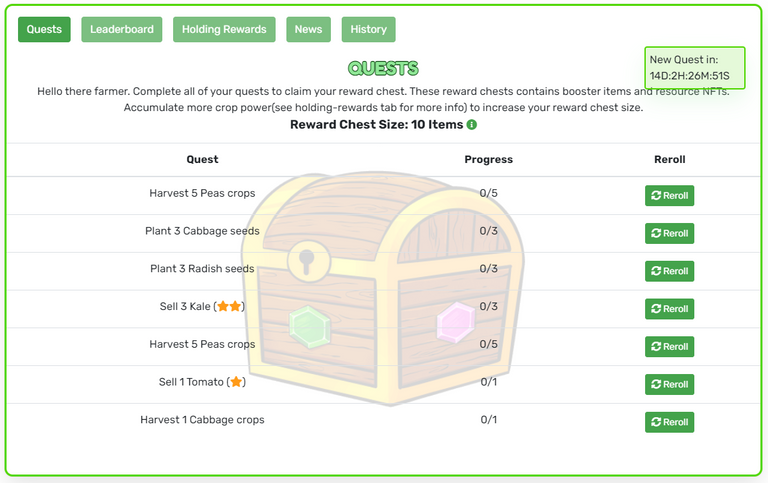 Then I planted my seed and got credit for a few but not enough to finish any of the items. There are 14 days left in the winter season. I just need to remember and get back in the game in 4 days to harvest and plant my last remaining Pea seed.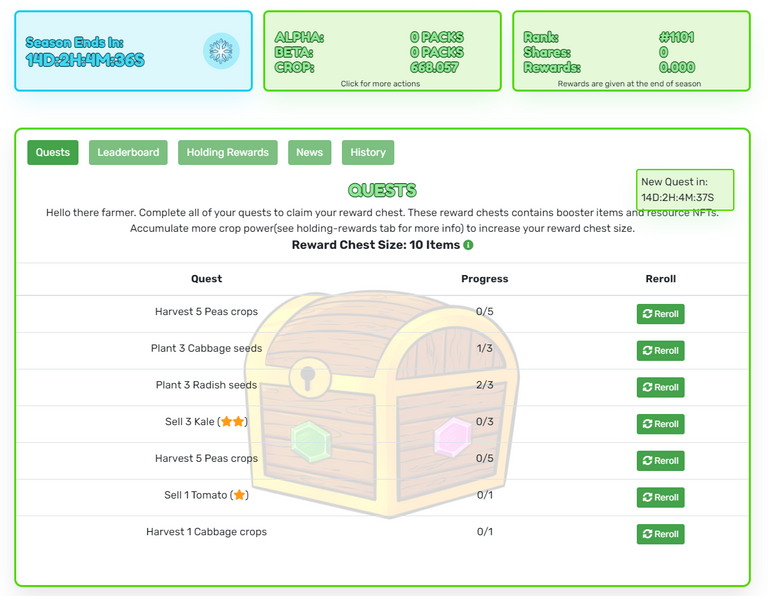 ---
To help support the community, I have become a Hive Engine Witness. My HE witness name is @darmst . If you would like to support me support the community, I would appreciate your Workerbee vote. You can vote at https://primersion.com/he-witnesses I am currently around 30th on the list.
Posted using 1UP - Play2Earn & NFTs
---
---