HashKings - Meet my Avatar Scarlett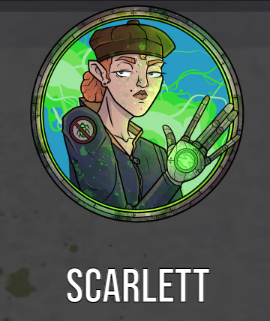 In Hashkings, an avatar is a NFT that has numerous use cases in the Hashkings gaming environment. Meet "Scarlett", they are my main avatar that I use in Hashkings.
Once you own an avatar of you own, you will need to set it as the default one to use in the game. To set an avatar as your main one, follow these easy steps:
Login into the HashKings game, this will bring you to the main screen of the game.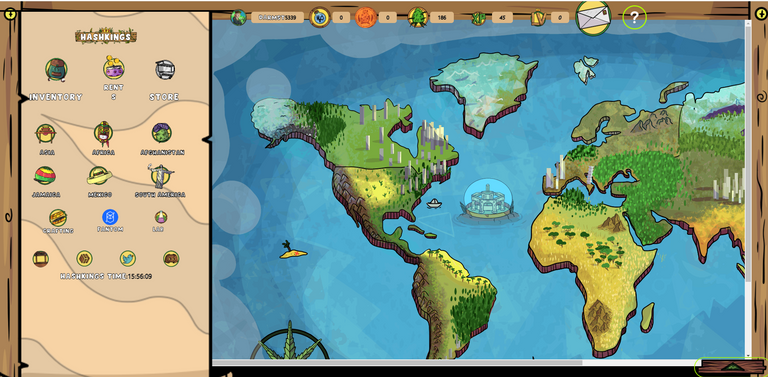 You will notice the menu that is at the top of the screen just above the map. Click on the icon that shows next to your IGN (In-Game Name). This will bring you to the avatar page.
All of the avatars that you own will be listed on the right hand side of the screen. As you can see I own three avatars. Two Scarlett NFTs and one Jerry. I do not want to set Jerry as my main avatar so I will click on one of my Scarlett NFTs.
Once you have clicked on the avatar that you would like to be your main one, it will appear on the left hand side of the screen with it's ID, XP and Lvl. Underneath this information will be a button labeled "SET". Click on this button to make the selected NFT your main one that is used.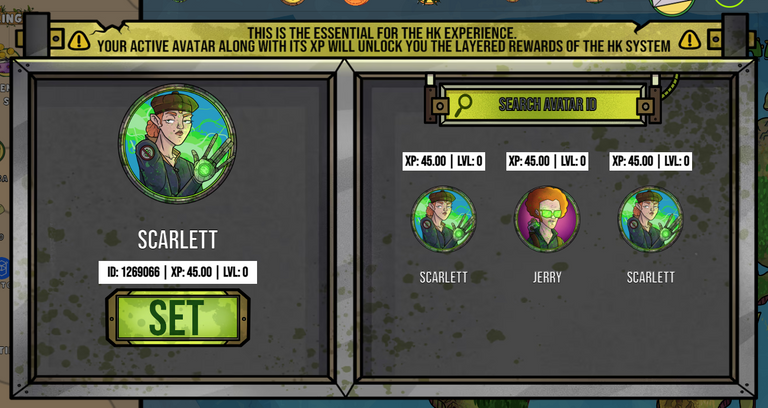 There are no limits to the number of avatars that you can own in the game. If you need to purchase an avatar to use in the game you can get them buy either purchasing packs in-game or on Hive Engine. A pack contains three avatars.

Or you can go to NFT Mart page https://nftm.art/buy/hkfarm to purchase individual avatars.
---
---