HashKings - No Need to guess about Seed Production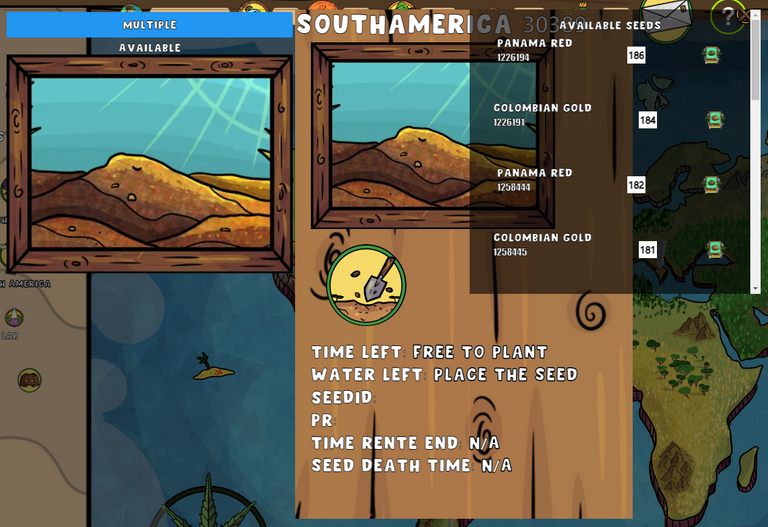 I had always thought that the number of BUDS tokens you would get was unknown until you harvested you seed upon maturity. I was wrong.
When you are selecting seeds to plant, they are ordered by the number of BUDS in will produce. In the screen shot above, you will notice the number in the white box on each of the listed seed. That is the number of BUDS tokens each of the seed will produce.
Also, after you have planted a seed, the Production Rate will show in the fourth row down labeled "PR". I had never known what that stat meant until I started researching and comparing the numbers to what was actually harvested.
I planted a seed with 186 Production rate and then received that amount when harvested. So simple but I was unaware of this information.

I took this thought process one step further. If the production rate is known and listed shouldn't there be a list somewhere that would show me all of the seed and the associated production rates?
Well, I found it. Go to the NFTMart and click on My Cards on the menu. This will bring up your full NFT inventory.
https://nftm.art/inventory/hkfarm

Click on the seed that you would like to see the details about. It will bring up a list of all of your seed of that type with the ID and Production Rate. As you can see, I have seed that will produce as high as 184 BUDS down to the lowest amount of 149 BUDS from that specific seed.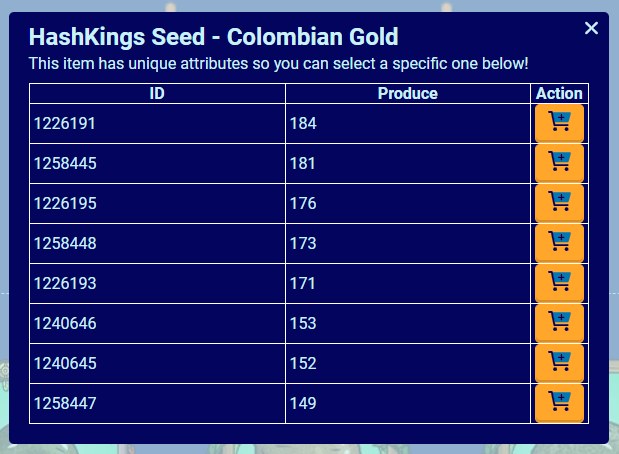 You can now do full calculations regarding your return from planting prior to actually planting the seed and harvesting. Hope this helps in your HashKings farming.
---
---