POBPhotoContest - Colorful
This is a very colorful painting that we have hanging on our wall at home. It is called -
"The Garden in Spring"
Years ago, our neighbor was preparing to move to another country and did not want to take all of their paintings with them. When we were looking over the paintings they were offering, we instantly fell in love with this one.
It has so many different colors not only in the flowers along the path but also in the trees and sky in the distance. It is very easy to get lost in the painting and forget where you are.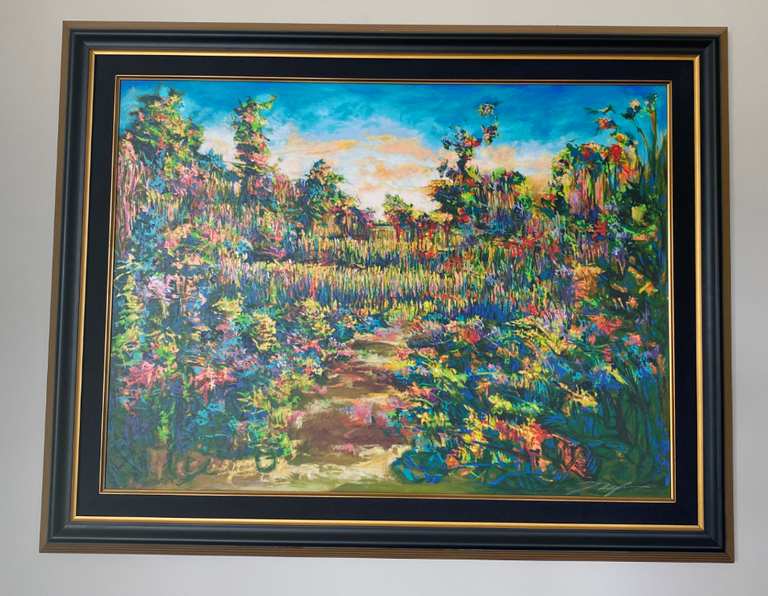 This is my entry into the POBPhotoContest. Learn more about it here:
https://www.proofofbrain.io/@friendlymoose/pobphotocontest-new-round-colourful
---
To help support the community, I have become a Hive Engine Witness. My HE witness name is @darmst . If you would like to support me support the community, I would appreciate your Workerbee vote. You can vote at https://primersion.com/he-witnesses I am currently around 30th on the list.
Posted using Proof of Brain
---
---