POBPhotoContest - Technology: Dog Meets Tekno Dog
Now days there are so many advances in Technology that you can never guess they will come up with next. Get the latest gadgets with the best AI. It can learn and carry on just like what it represents.
Dog meets Tekno Dog: I don't think my dog likes the new Tekno dog even though it wants to share it toys with her.
AI Technology learns to do things over and over again and improves upon the result with each new learning cycle. However I think I like the randomness and unpredictability from the real version.
AI is more or less very predictable while a real dog leaves you guessing from moment to moment. I think it would be very scary to have an AI being running around the house in an unpredictable fashion as a real dog.
Introduction: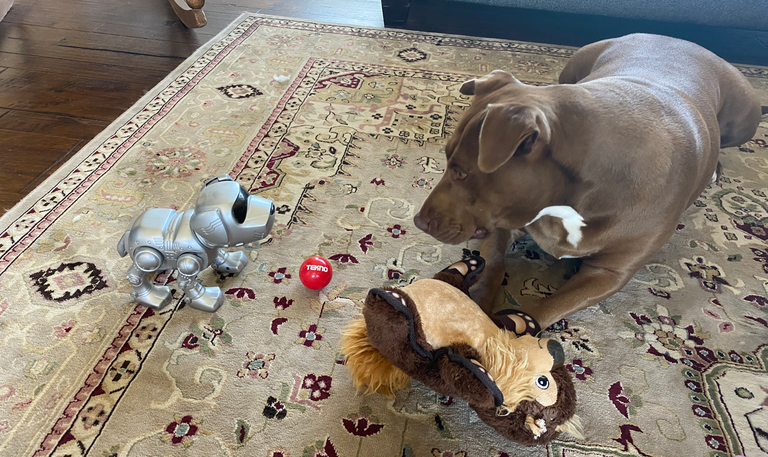 You want me to what...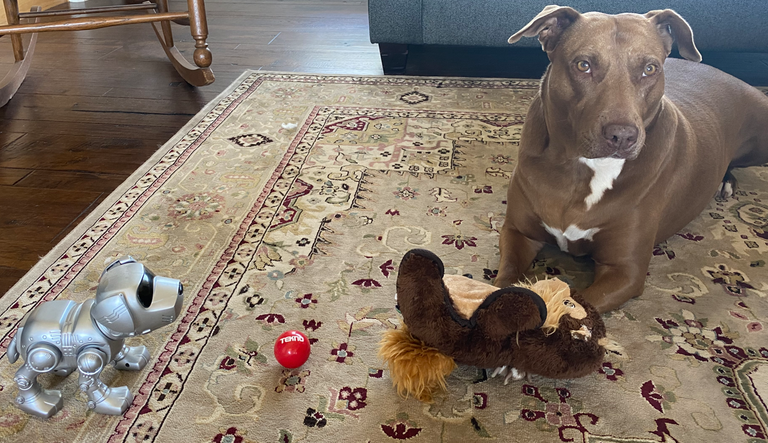 I can't reach the food or water. You will need to fix that.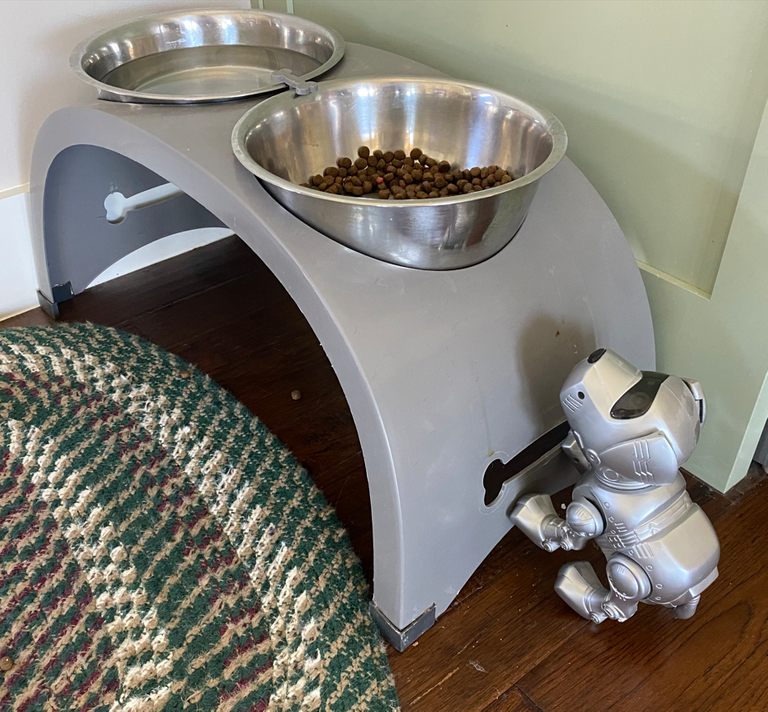 Posted using Proof of Brain
---
---