Progress Update - 1000 Posts on the Hive Platform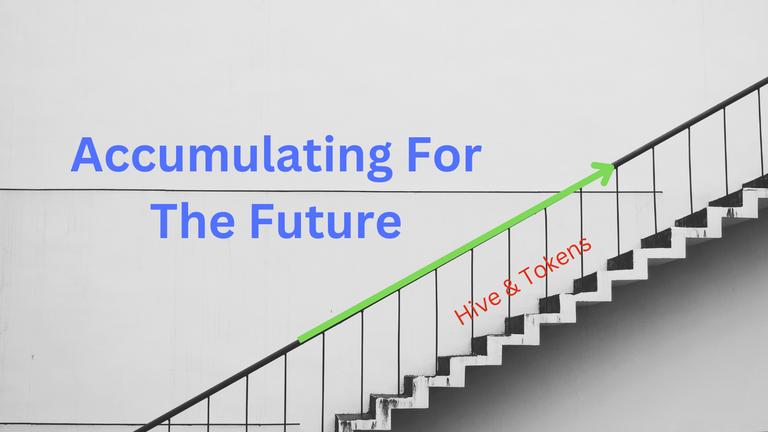 This week I was pleasantly surprised to receive notification that I had made my 1000th Post on Hive Platform. My two year anniversary to be on Hive will be in 3 month. I am excited to see that I am making progress in growing my account.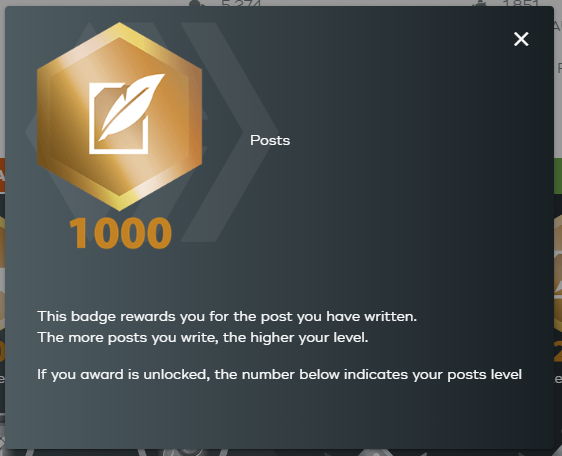 https://hivebuzz.me/@darmst5339
Hive Target
One of my goals for 2023 is to reach 5,000 Hive Power. This will be a big challenge but I believe by setting my goals high it will push me even harder toward attaining them.
I currently have 2329 Hive Power. This is an increase of another 13 Hive Power for the week.
I am tracking my relative ranking of overall Hive Power on the Hive Platform as well. I believe if I am growing my holdings relative to everyone else, it will provide motivation to do even better.
Last week I was 3791. This past week I was able to move up 9 places to 3782. Hive Power is critical to have so that you are able to participate in curation and governance of the Hive Platform.

Weekly Earnings
I did not receive as many author rewards this week as I did last week - 17.1 ($6.45) vs 19.1 ($7.34). However my curation increased to 3 HP ($1.13) from 2.73 HP ($1.05). I would like to increase my Author and Curation rewards each week if possible.
Curation APR
Helping increase my curation HP rewards was the increase in my curation APR from 7.04% to 7.67%. Even small increases can help grow your account over time.
This chart is useful in reflecting how much was earned each day. This lets me go back and compare my activity on those days to see what worked and what needs improvement. As you can see, last Friday, I did not have any author rewards. Looking at my posts, I was running errands all day and was not able to create a post.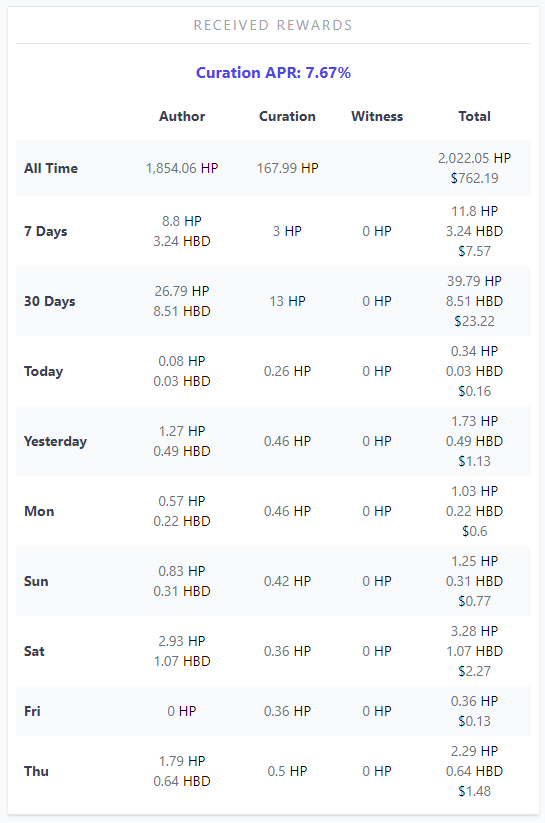 Hive Engine Tokens
There are four community tokens that I have chosen to increase in 2023.
Alive - Increased staked Alive tokens by 95 to 17150 from 17055.

CTP - Increased staked CTP tokens by 200 to 21143 from 20943.

LEO - Increased staked LEO tokens by 1 to 425 from 424.

POB - Increase staked POB tokens by 19 to 2035 from 2016.

I encourage everyone to create a goal for the year and track to it so that you can see how your account is growing.
EVER FORWARD!!!
---
Posted Using LeoFinance Beta
---
---