Splinterlands - Impressions of First Season Rewards
This is the first season end of the new ranked rewards with Daily Focus and Season Points. It was very interesting and I learned a lot about how the points are awarded.
Season End Ranking
I finished the season with a rating of 2,318 and ranked 4,514 in the Silver League. I was able to have ranked battles 400 times with 232 of those wins. This resulted in a 58% win rate. My longest winning streak was 13 in a row.

Points capped by Tier
The highest level I achieved last season was Silver. Due to my collection power, I was in Silver III. I have around 25k of collection power. Due to this, the highest level I can get is Silver III.
It took me a few days to get back to Silver III this season. Once there I was earning points for both Season and Focus. I then got on a long winning streak, the longest I have ever had of 13 wins, and noticed something very interesting. The points earned for both Daily Focus and Season Points did not increase.
I since learned that you are capped by the League Tier that you have achieved and advanced into.
The most I was able to earn was slightly over 3,500 points for a win and that was during my win streak using mostly gold cards. I have covered most of the standard (ghost) cards by purchasing or renting them so there were very few reductions.
Season End Rewards
I was able to earn 41 Season Chests even having the points capped at the Silver III tier. I was very pleased with earning 41 chests since under the old rewards system, I was capped at 12 chests. Getting an additional 29 chests was great to have accomplished as compared to prior seasons.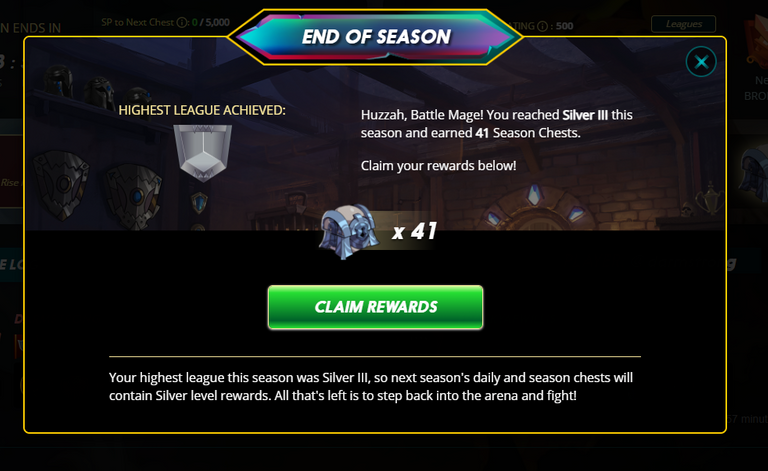 I received 14 cards of which all were common except a Venari Bonesmith and Djinn Renova. Four of the cards were the new rewards cards - 2 Blood Maker, a Vampire Bat and a Merdhampir.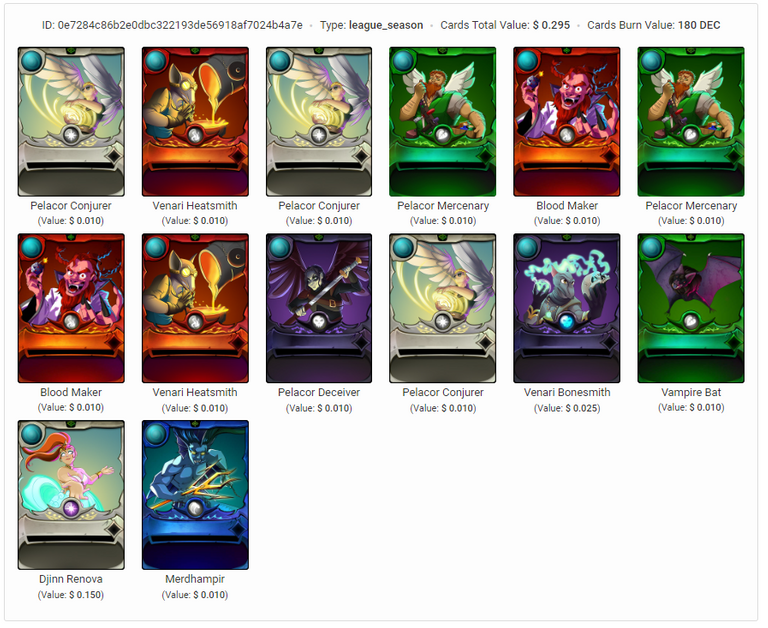 I also received 8 Legendary and 7 Alchemy potions and 12 chests of DEC. The largest of which contained 1,500 DEC.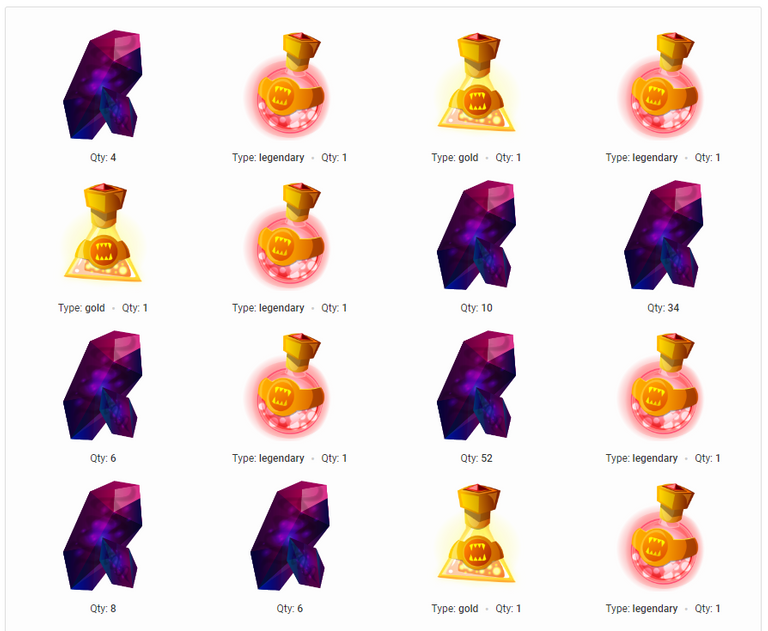 Tournaments
I participated in several tournaments this season, almost 1 per day. I was able to place in most of them and get at least my entry fee as a prize. Some I was able to receive larger prizes.
I was able to place 62nd in one of the tournaments that I paid 2 SPS to enter. I received a payout of 8 SPS for this placing. I was able to win 8 with 14 losses. I was not able to win even half of my matches but I really liked the payout.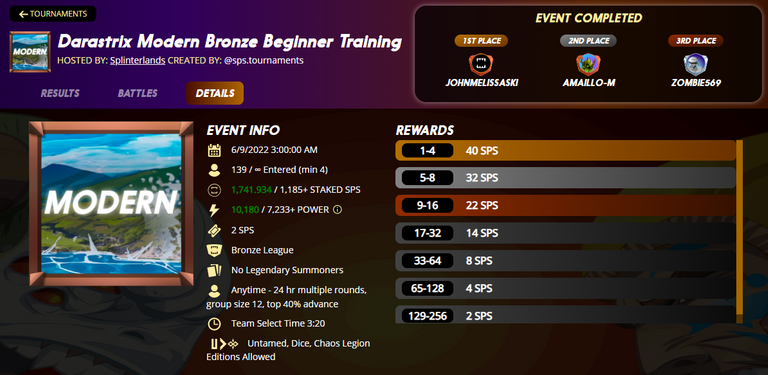 ---
If you have not started playing this exciting Play2Earn game, you should start. Here is my link to sign up:
https://splinterlands.com?ref=darmstrong
Posted using Splintertalk
---
---