Splinterlands - Won 7 of 9 Brawl matches, well sort of
I was lucky enough to be invited to the Index Squad Guild where I try to do my best in my brawl matches. This set of brawl matches has ended and the Battle Results reflect that I won 7 of my 9 brawl matches.
Brawl Match Results
I normally am lucky to even win 2 or 3 of the 9 so I was very pleased with myself for doing so well. Then I looked more closely and noticed that 4 of the matches were forfeited by my opponent because they "Fled". I have never seen this before "Opponent Fled".
I was glad on one hand and then a little disappointed on the other. Glad that I had won so many matches and disappointed because I really was not getting any better in my match play. If I subtract out the 4 matches where the "Opponent Fled" from the 7 wins reflected in the battle results, you get the 3 matches that I would normally have won.
Well I guess the really good news is that I am not getting worse in creating my lineups.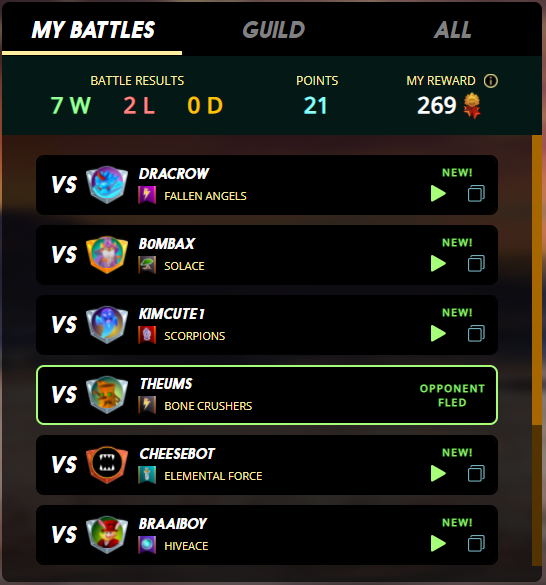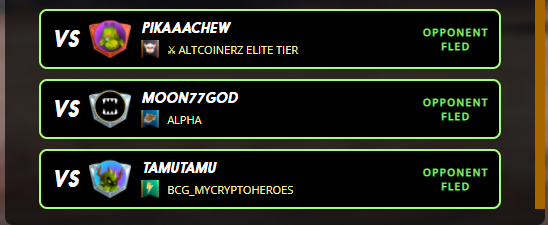 Daily Quest Rewards
Since my last post, I have been able to stay in the Silver III league. Not very many players have pulled back the cards I have rented. In my mind, I am still renting way to many cards however per the math I calculated at the end of last season, it is still profitable due to the extra DEC per match and the extra loot chests received from completing the daily quest.
I have completed three more daily quests since my last update. It took me four days to get out of Bronze where I received 1 loot chest per daily so I have been in Silver the completion of seven daily quests. The last three rewards are shown below. I received two cards (Gargoya Lion and Pelacor Mercenary), 9 DEC (7 DEC and 1 DEC each in two other separate loot chests) and 1 Alchemy potion.
The DEC rewards seemed a little low but at least I was able to get two cards. If I was still in the Bronze league, I probably would have not received any. I am hoping the remaining daily loot chest and the season end rewards are a lot better.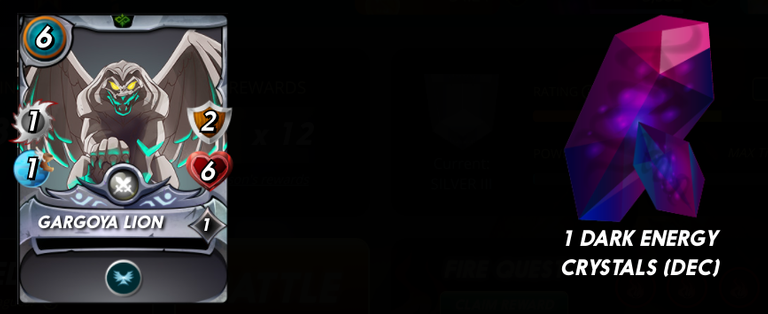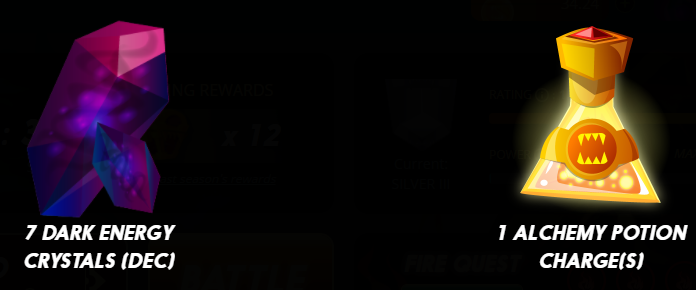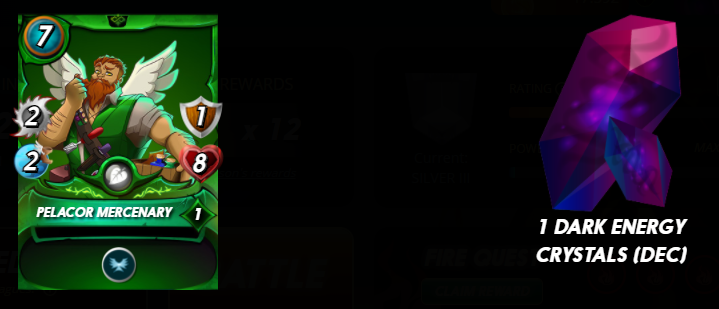 ---
---