Weekend experience in Yobe NYSC camp.

Hello pals, it is my pleasure to bring us greetings from Nigeria. For some couple of days now, we've been in camp going through a series of lectures, orientations and drills to readily prepare for the remaining 11 months of service to our father land.
The story hasn't been different as everything on camp was exquisitely programmed such that no event is either skipped or couldn't hold.
We left our respective lodges by 4:30am and joined in the camp's morning prayer which ended by 5:30am after which we took off to the parade ground for the morning parade.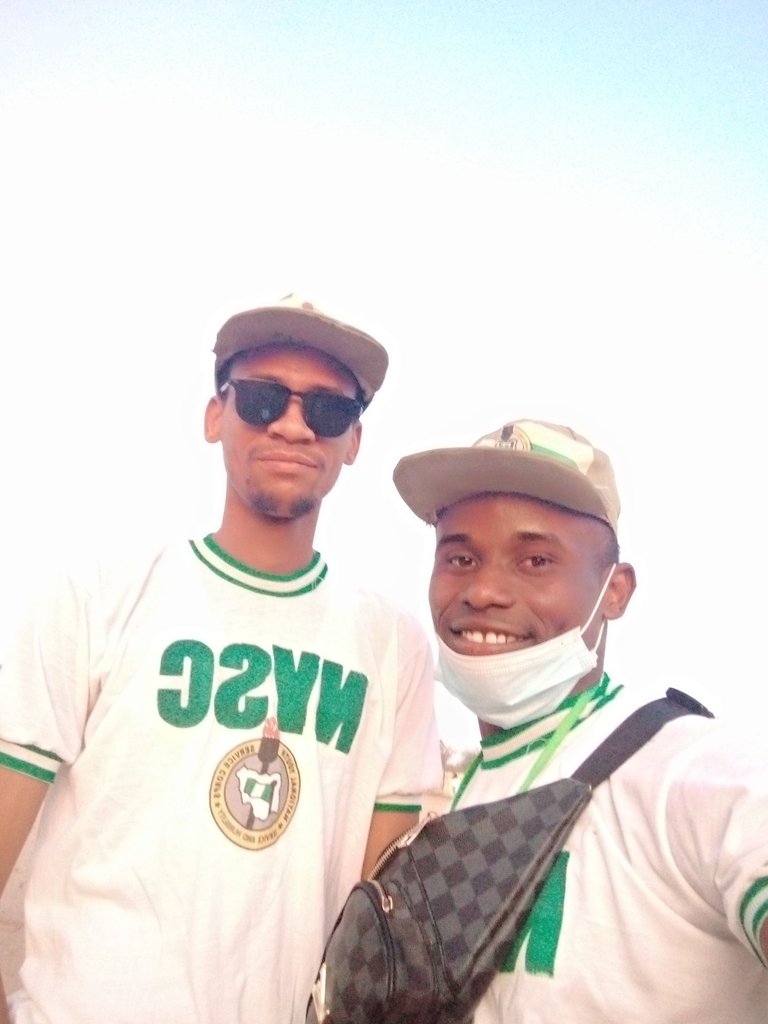 During morning hours with my friend Dalha
After the morning drill, we had our breakfast by 8am, and thereafter joined in entrepreneurship and skill acquisition lectures which ended by 2pm after my groups fashion and designing peacticals.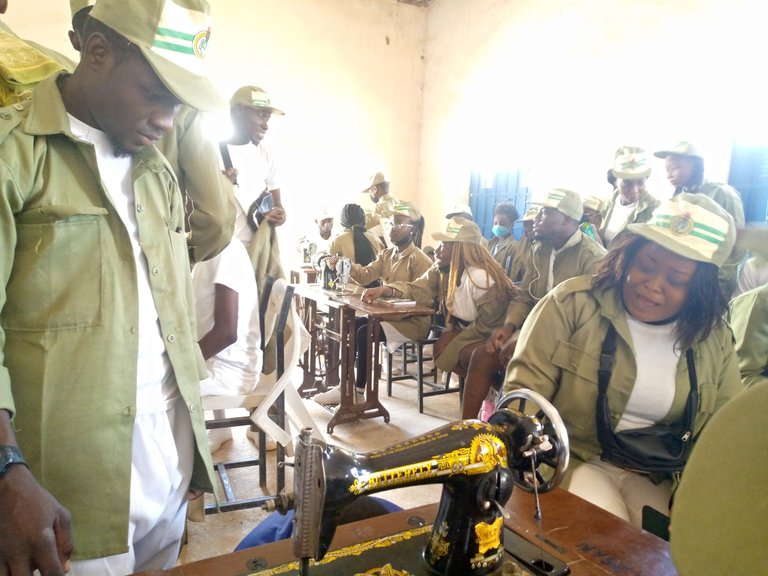 During the designing practical by my group
I really admire and also appreciate the way everything in the camp was programmed although it looks very stressful but then I've learnt how to properly manage my time from the cause of my in-camp participation so far.
Exactly by 2pm, we had our breakfast and then went on a short break which lasted just an hour after which we left for our inter platoon parade competition where my platoon came 6th but this is really funny.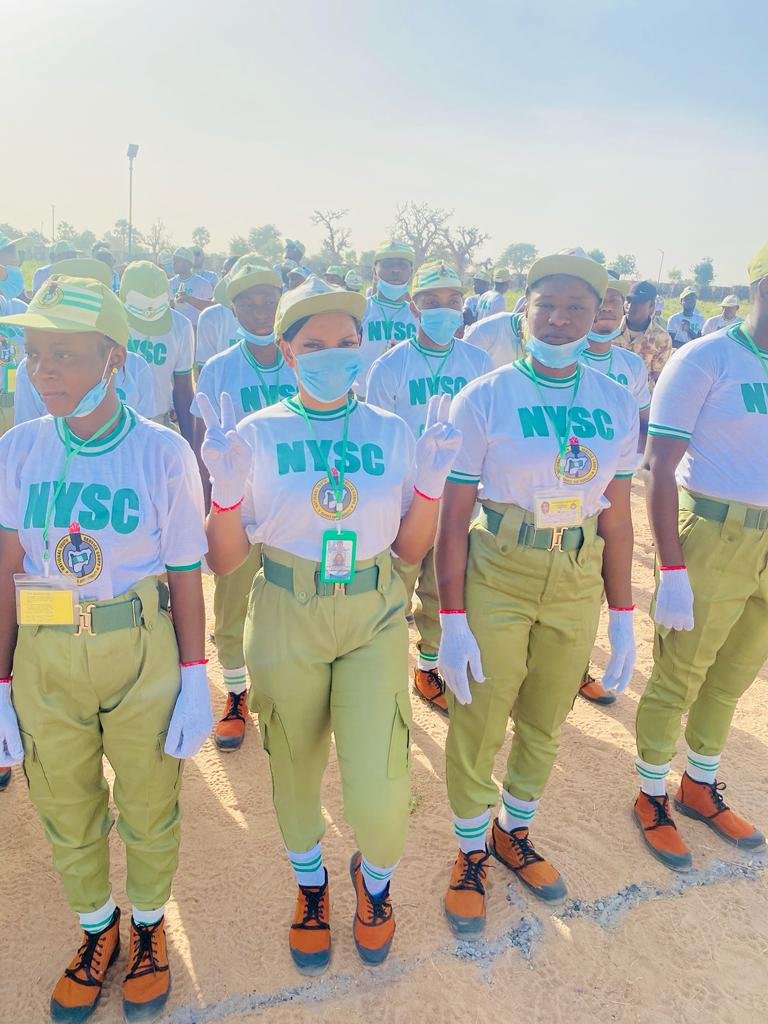 My platoon getting set for inter platoon parade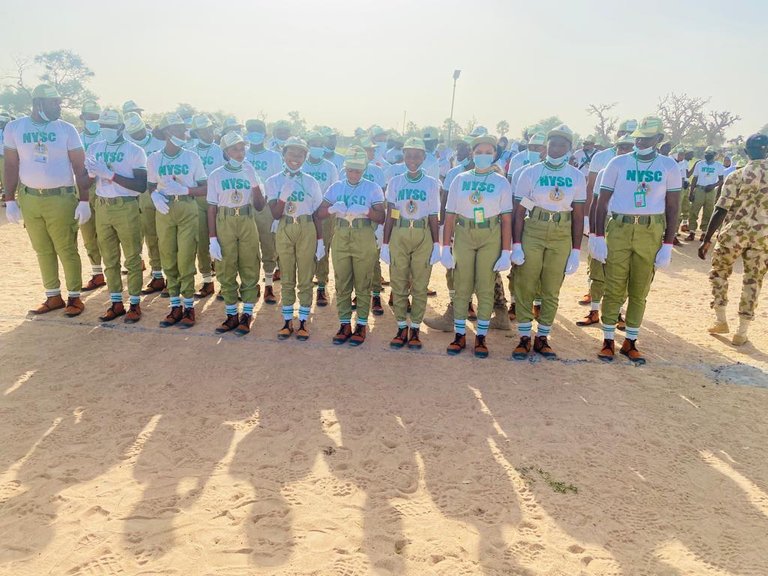 platoon 10
My day has been filled with activities all through and it's really impressive as I've gotten used to all of them. During the evening, we had our dinner precisely by 7pm and thereafter took off for our social night for Miss NYSC and Macho as our platoon came 2nd out of the 10 platoon contenders.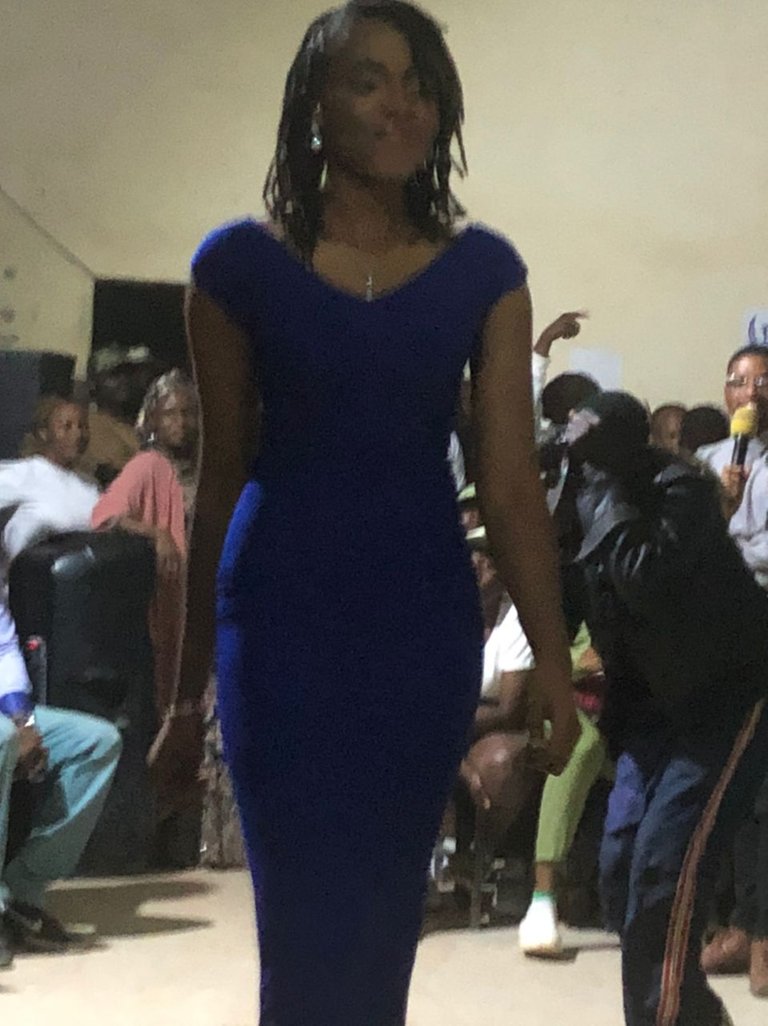 During the contest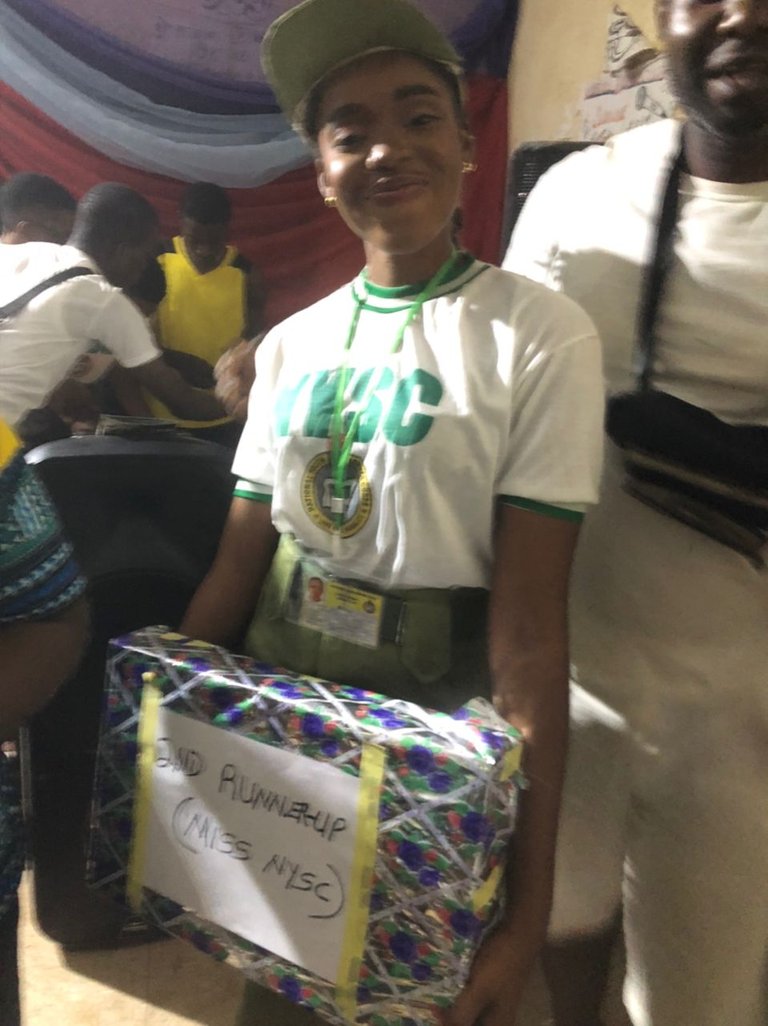 while miss NYSC from my group was receiving her gift
These are all the activities we had in camp today, although all the activities from 27th of January we arrived at camp till date have not changed because of the constant time table which the NYSC officials have maintained.
Thanks for checking on me, love you all and hope to see you next time bye.
---
---