How to Sell Your Splinterlands Vouchers
I started playing Splinterlands in September-October; kind of late … I purchased some DEC, and some SPT to enjoy the SPS daily airdrop and renting cards. Then, the Chaos Legion pre-sale event started around that period.
I was super confused at the start, and still am sometimes. But one thing is sure, I won't be able to enjoy any Chaos Legion pre-sale perks. Therefore, I decided to sell that little amount of voucher I was able to get in less than a couple of months
In this short guide, I'll show you how you can sell your Splinterlands vouchers on the market if you don't intend to buy packs.
Please, keep in mind that this is not financial advice. VOUCHER tokens may or may not increase in value. Do your own research if necessary before making decisions.

Image graphics owned by @splinterlands
What Are Splinterlands Vouchers?
In Splinterlands, you need 1 voucher (+ $4) to buy 1 card pack during the 30-day pre-sale period; and that period is almost ending. In December, there will be a normal sale period (not pre-sale anymore). For now though, there are many people interested in those vouchers.
If you want to know all the details, I'd advise you to read the page shop in Splinterlands as well as this blog post that was written by the @splinterlands team roughly a week ago.
For the majority of people out there, including me, holding a little amount of vouchers is not that useful.
The voucher rewards ended on Nov 16, and the pre-sale event will end in about 3 days (countdown in the next image).

There'll be another event in December; as I said. But the vouchers, apparently, will be worth much less. This is what I read online and found on YouTube. Please, do your own research as well.
Right now, you need to spend 1 voucher + US$4 to get 1 Chaos Legion pack.

Also, the more vouchers and money you spend to grab those packs, the more perks you get. You can even design your own summoner if you're in the top 6 pre-sale pack purchasers.
You can read all about it on the Splinterlands page shop here.
Anyway, if you have 1-2 vouchers, or half a voucher like me, there's really no point in holding them.
How to Find Your Vouchers
There are 2 ways to see your vouchers. If you're an active player, which means you purchased the Summoner's Spellbook, you'll be able to see the chaos legion pre-sale event page under Shop in Splinterlands.
At the very bottom of that page, you'll see the vouchers that accumulated in your account (next image).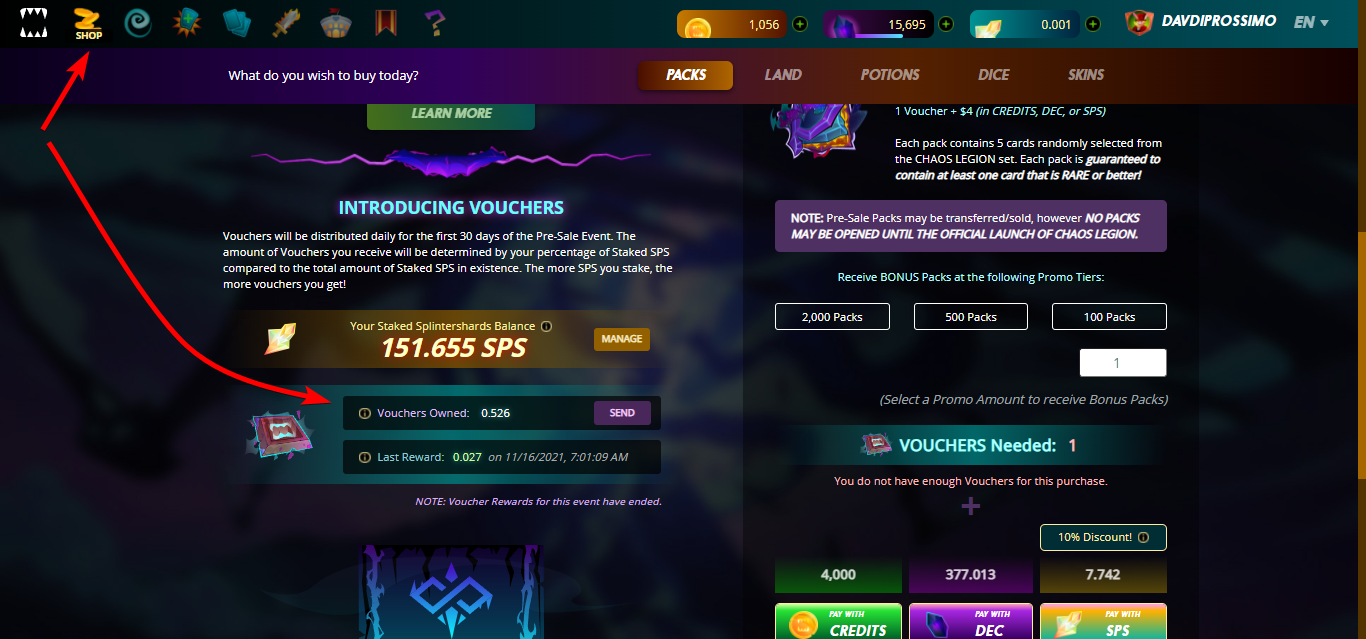 Alternatively, you can click on Cards, then Inventory, and scroll down to find out how many vouchers you have, as you can see below.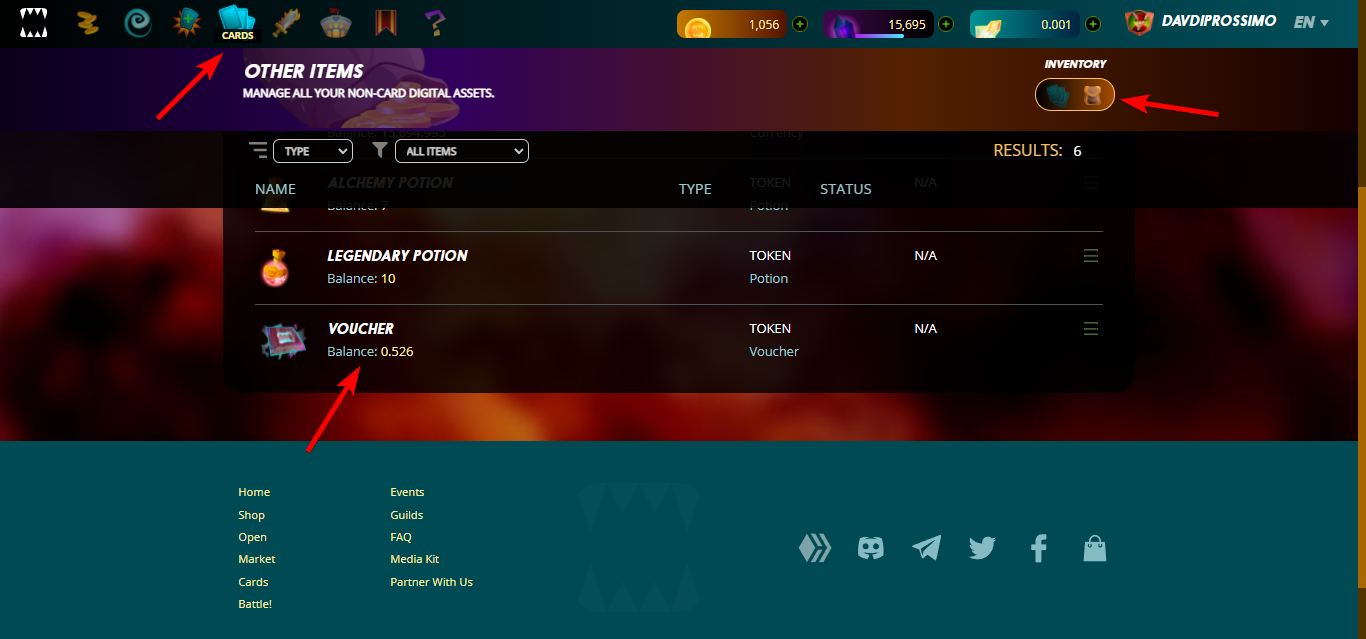 How to Sell Vouchers Through Tribaldex
Take me for example. I have half of a voucher; 0.526 to be exact.

To sell vouchers, you need to first send them to Hive Engine, which is a smart contracts side-chain platform for the Hive blockchain.
To do that, click on the purple button Send (see image above), and you'll get this popup below.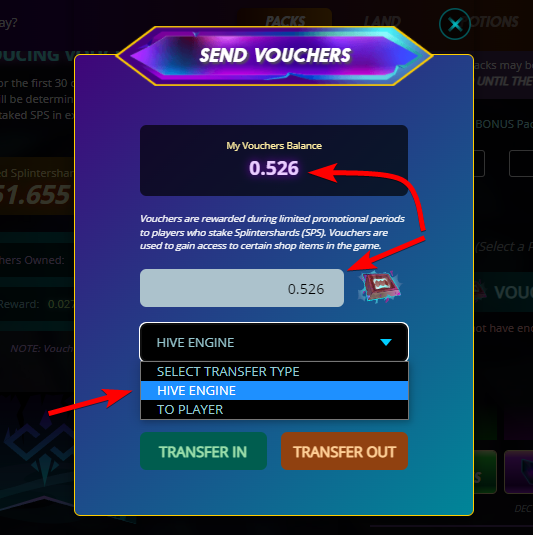 Select Hive Engine and type the exact amount you want to send. I'd recommend you send everything if you don't intend to purchase any packs.
Finally, click on the orange button Transfer Out to send the balance to Hive Engine. The process shouldn't take more than a few seconds.
As you can see on the next image, now I have VOUCHER tokens in my Hive Engine wallet.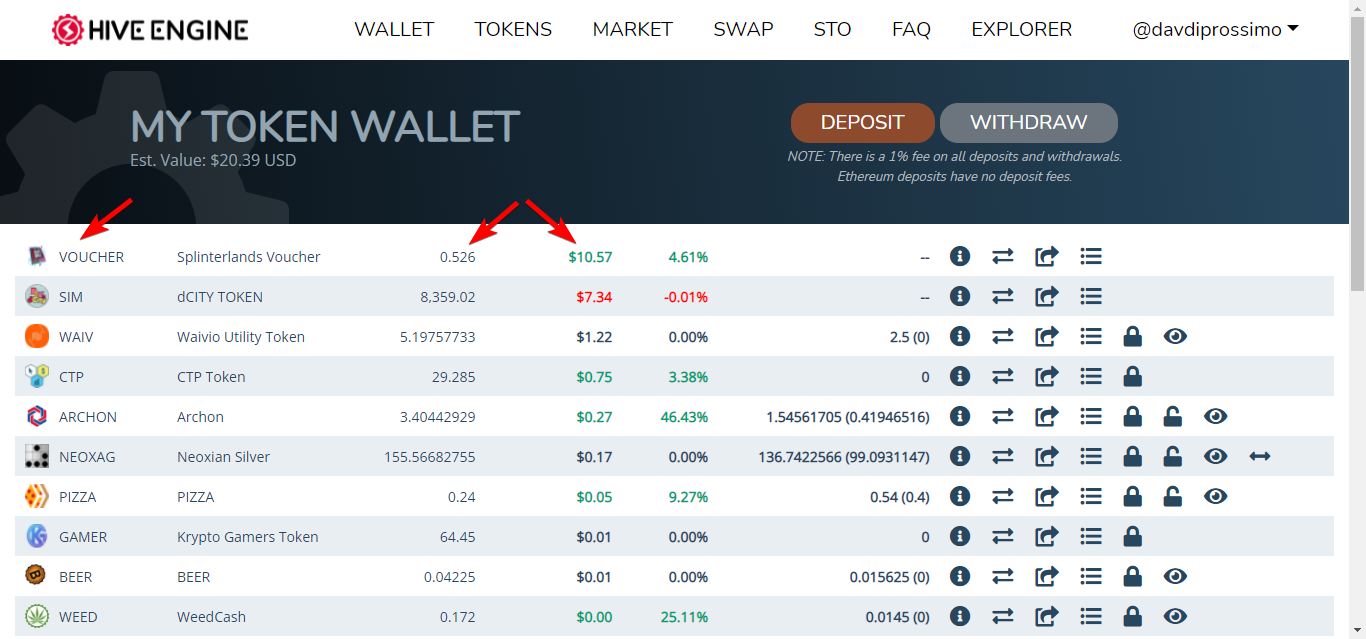 To sell that 0.526 voucher, however, I'll use Tribaldex, which I find much easier to use. You can see below my wallet in Tribaldex. Of course, everything looks exactly the same as my Hive Engine wallet.
From there, click on the Trade button.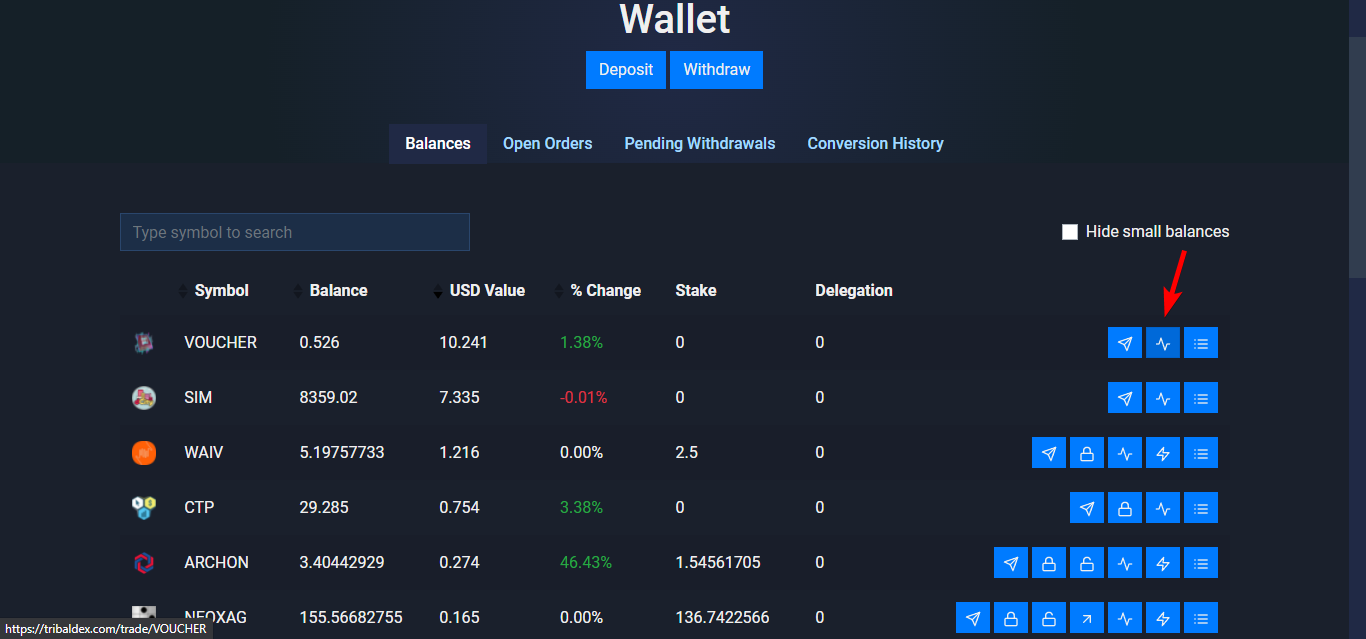 You cannot use Market, so you'll have to figure out a Limit price.
This is what I decided to go for based on what I see from the column on the right.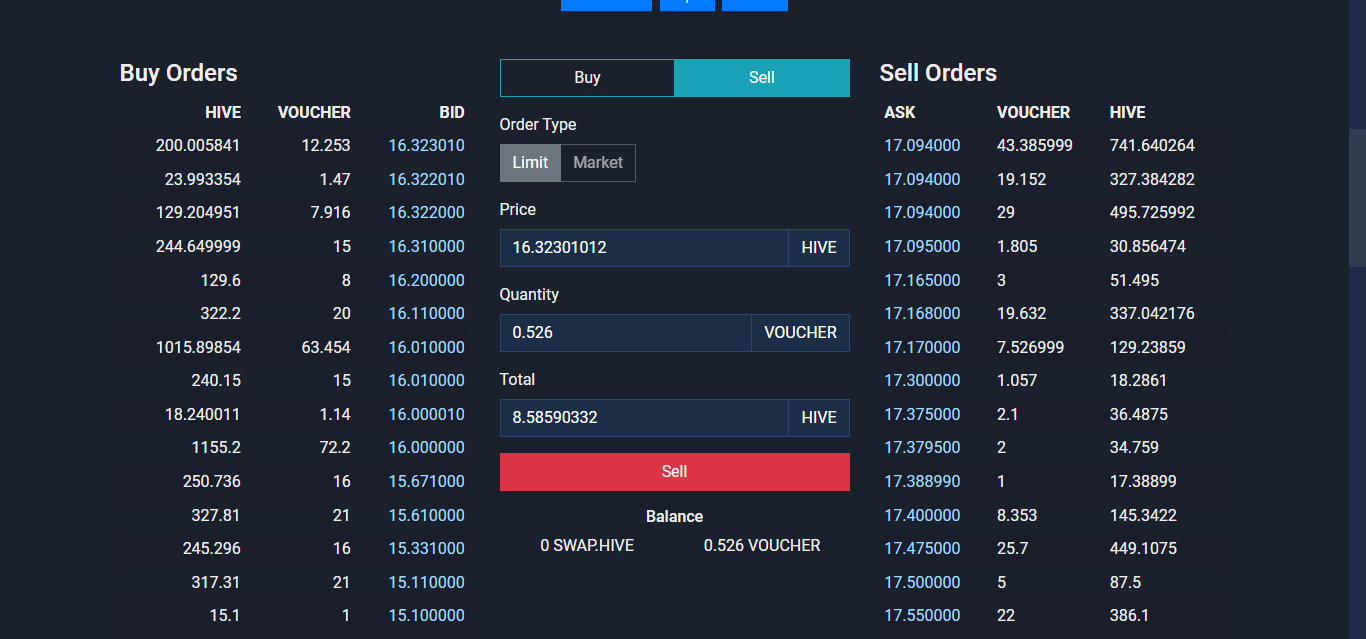 At that price I sold immediately (next image) and I got SWAP.HIVE in exchange for VOUCHER.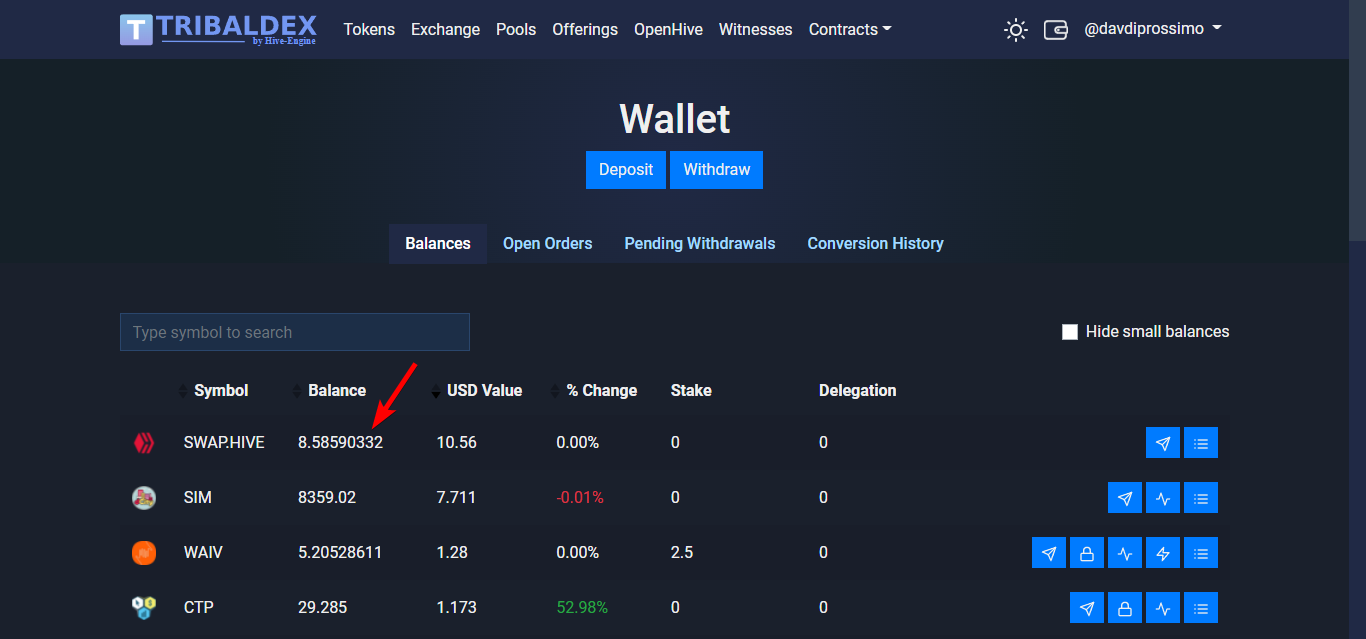 And that's it! If you're thinking about selling your vouchers, this is the way to go.
Let me know what you think in the comments.
Ciao 👋😃
Posted Using LeoFinance Beta
---
---