Using the Taunt & Blast Combo to Win More in Splinterlands
Playing Splinterlands is becoming more and more difficult; due to higher and higher competition.
If you want to keep winning, you need to either get better at playing, purchase/rent powerful cards or do both.
In this post, I'll show you how to do a little bit of both.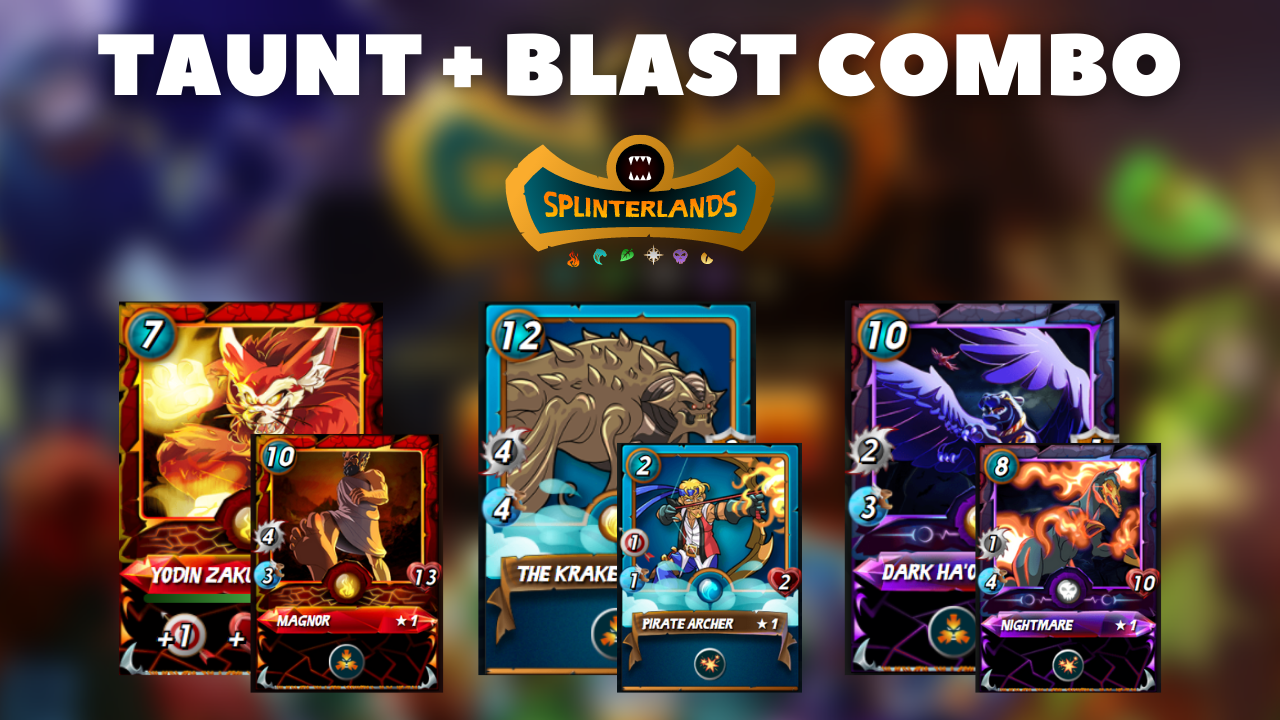 All image elements owned by @splinterlands
The Taunt & Blast Abilities
I love this combo because it's extremely powerful. Not invincible, of course, but very powerful.
I've had quite a bit of luck with the Taunt & Blast Combo, but it's expensive. If you don't have the budget to buy or rent, you may want to use it just at the end of the season to rank higher and reap more rewards.
It's also expensive Mana-wise. As you'll see shortly, all the Summoners and Monsters I mention have Mana Cap 6 and above (besides the Pirate Archer) .
When a monster has the Taunt (image below) all enemy monsters will hit this monster; only if they are able to. Of course, you almost always want to place the monster with Taunt in first position to get hit while attacking from behind with Ranged or Snipe monsters.

A monster with Blast (next image), will do additional damage to Monsters adjacent to the target Monster.
Here, you're "killing 3 birds 🦆 with one stone" because whenever you attack 1 monster, you'll also damage the other 2 adjacent to it.

Let me show you the Taunt & Blast Combo for each element in Splinterlands.
Fire Element Taunt & Blast Combo (my favorite)
With the Fire element you'll use the Yodin Zaku, which is the Summoner, and the Magnor in first position. Moreover, remember that the Yodin Zaku will give Blast to all monsters, and that's super powerful. In first position, you have the Magnor with Taunt.
Then, if you use the Serpentine Spy, Kobold Miner, and Fire Beetle in the back, you have a quite powerful combo.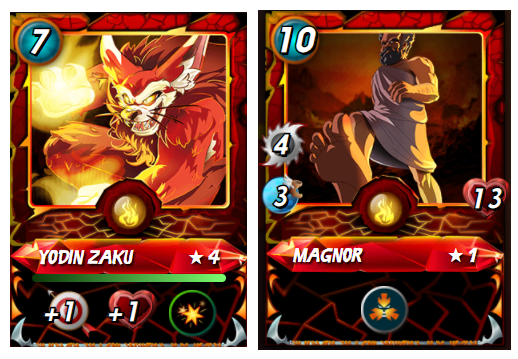 Water Element Taunt & Blast Combo
The Taunt monster available in Water is The Kraken.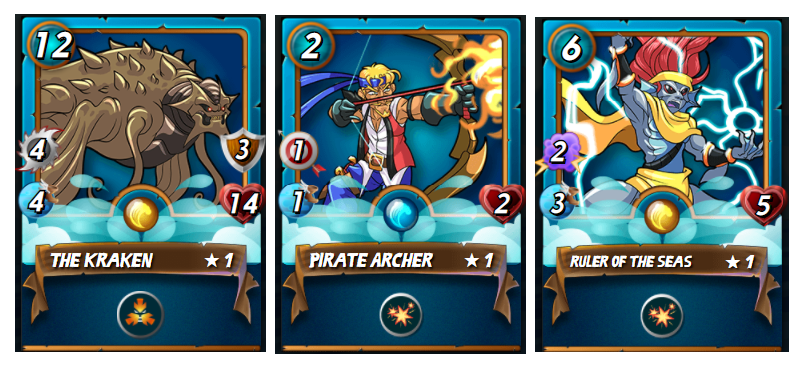 Behind The Kraken you'll want to position either the Pirate Archer or Killer of the Seas; both of which are monsters with the Blast ability.
Death Element Taunt & Blast Combo
When you play the Death element, you want to use the Dark Ha'On in first position because of its Taunt, and the Nightmare for it's Blast ability in the back line.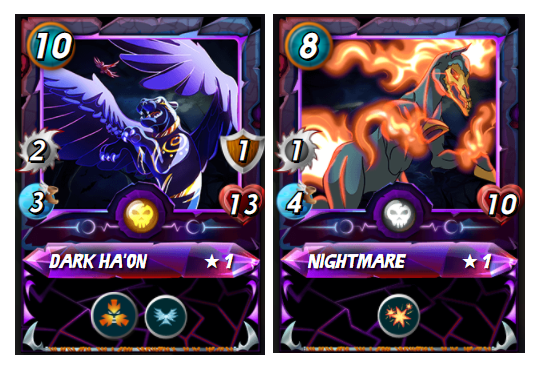 Life Element Taunt & Blast Combo
Good news! When you use the Life element, you have a Taunt monster among the starter cards, which is the Shieldbearer. This means you won't have to spend your DEC to use Taunt.
Unfortunately, Life has no monster with the Blast ability.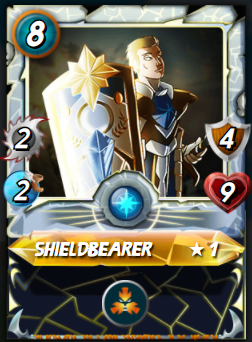 And that's it! Again, the Taunt & Blast ability is a powerful strategy, but expensive both DEC-wise and Mana-wise.
If you found this article useful informative, please give it an upvote and reblog it.
Ciao 👋😃
Posted Using LeoFinance Beta
---
---