Ten favorite foods: Part 1, #10. Blogging Challenge Question
Lots of dishes gives me pleasure, both local and intercontinental.
My local African dishes dominates the lists of my favorite food.
---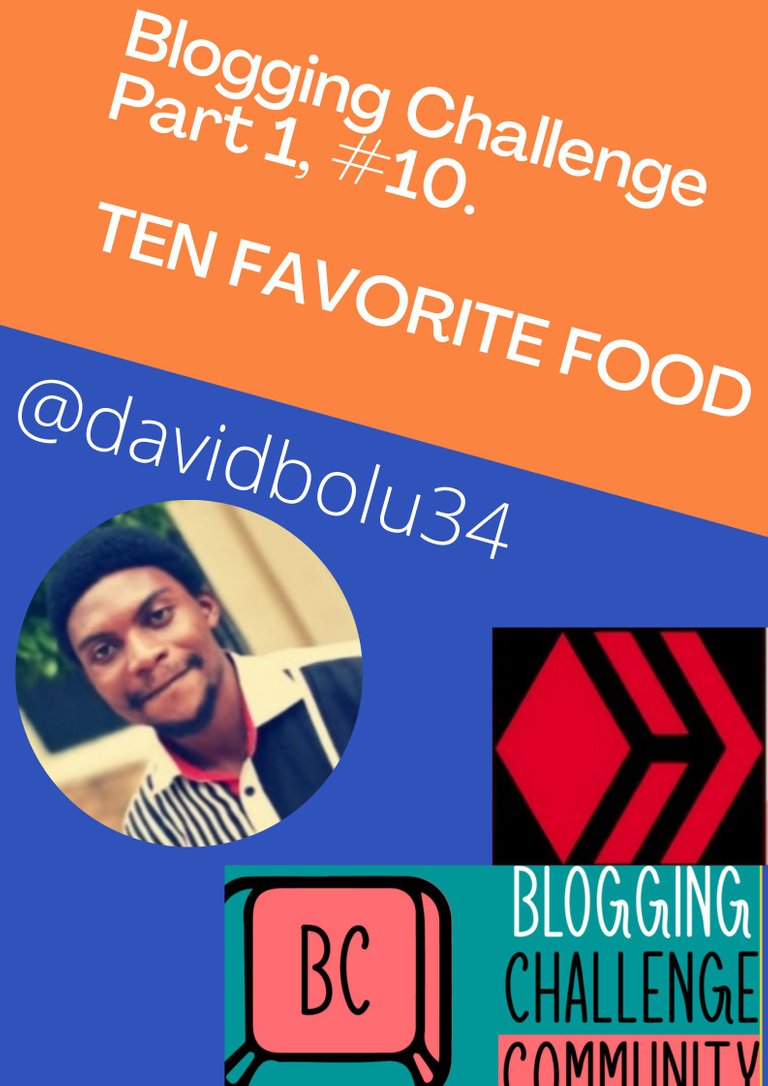 [Image created by me using Canva]
Welcome to my blog @davidbolu34
Kindly spare me few minutes of your valuable time as i share with you my ten favorite foods.
---
1. Pounded yam and green vegetable or melon (egusi) soup.
Pounded yam is my favorite African meal which is made by pounding peeled, boiled yam tubers using mortal and peisel till it becomes smooth. Vegetable added is spiced with natural ingredients such as grinded melon seeds, fresh fish, steamed appropriately to not loose it nutrient contents. Always preferred when served hot, it might require the use of your clean bare hands or set of cutlery.
2. Ripening plantain and fried eggs.
I love ripening plantain because it contains Iron which energizes the overall body strength and enhances brain function. I love eggs because it contains calcium, protein which helps builds the body. The combination of both with a natural yougort drink is awesome ☺️.
3. Golden morn and Milk.
I love corn by products and golden morn is a favorite corn refined product, I like taking it with milk, taking this combination after a long day or exercise refreshes my appetite and energies me for the rest of the day. Though it makes me dizzy at times, so i take it when I'm less busy or when I'm about to have a nap.
4. Fried Rice and Fried Chicken.
When I see a well prepared and tasty fried rice and fried chicken it gladings my heart.
It is another favorite meal i appreciate so much. I can cook it, but not professionally. So anytime I encounter professional fried rice and chicken I sing songs 😁
5. Beans and fried plantain.
When Beans is boiled to it melting point, spiced with enough palm oil and fried plantains, I love it so much, I do support it with bread at times. I love well cooked beans.
6. Peanuts and Soya milk
I love the combination and like taking it as desert at times.
7. Semo and vegetable soup
This is a local dish, it's a popular meal in Africa. The combination of semo and egusi vegetable soup is a great meal.
8. Amala and water leaf vegetable soup with goat meat.
This is another great meal i love so much. Amala is an African local dish made from either yam, cassava, wheat flour, The combination tastes great with a well prepared water leaf vegetables and assorted goat meats.
9. Jolluf rice and Salad and Bama
Salad is rich in dietary fibre and vitamins while bama is an rich in unsaturated fatty acid that's provides good cholesterol to the body. I love this combination due to the great taste with jolluf rice.
10. Sweet Potatoes, fried chicken with eggs.
It's one of my favorite that tastes so great having lots of nutritional contents. It tastes good when served hot.
---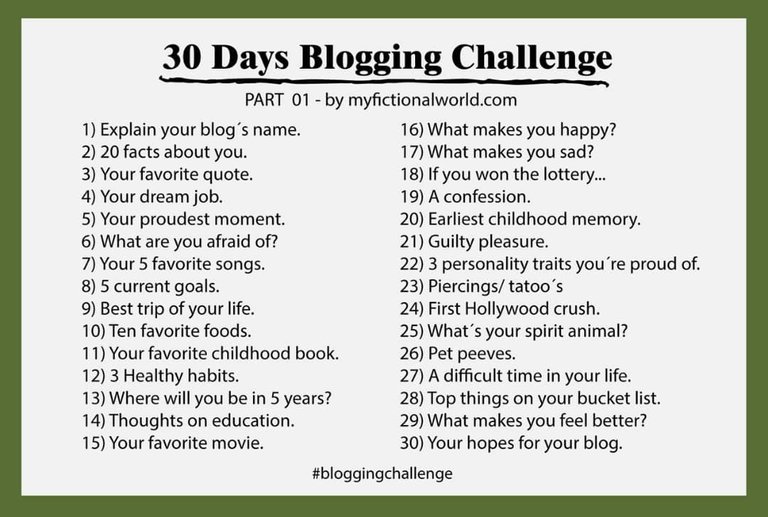 ---
My appreciation goes to the Administration of #bloggingchallenge initiative @tripode @starstrings01 and @cwow2 for this intellectual initiative and I will encourage interested #hiveans to join this lovely intellectual community #bloggingchallenge ASAP.*
---
Kindly follow @davidbolu34 for prompt visibility of my blog. I will appreciate your comments, upvote, reblog and support. Thank you for your time.
---
Part 1,#1
Part 1,#2
Part 1,#3
Part 1, #4
Part 1, #5
Part 1, #6
Part 1,#7
Part 1, #8
Part 1,#9
---
---
---