What makes you happy? [Part 1, #16] Blogging Challenge Question
---
Welcome to my blog @davidbolu34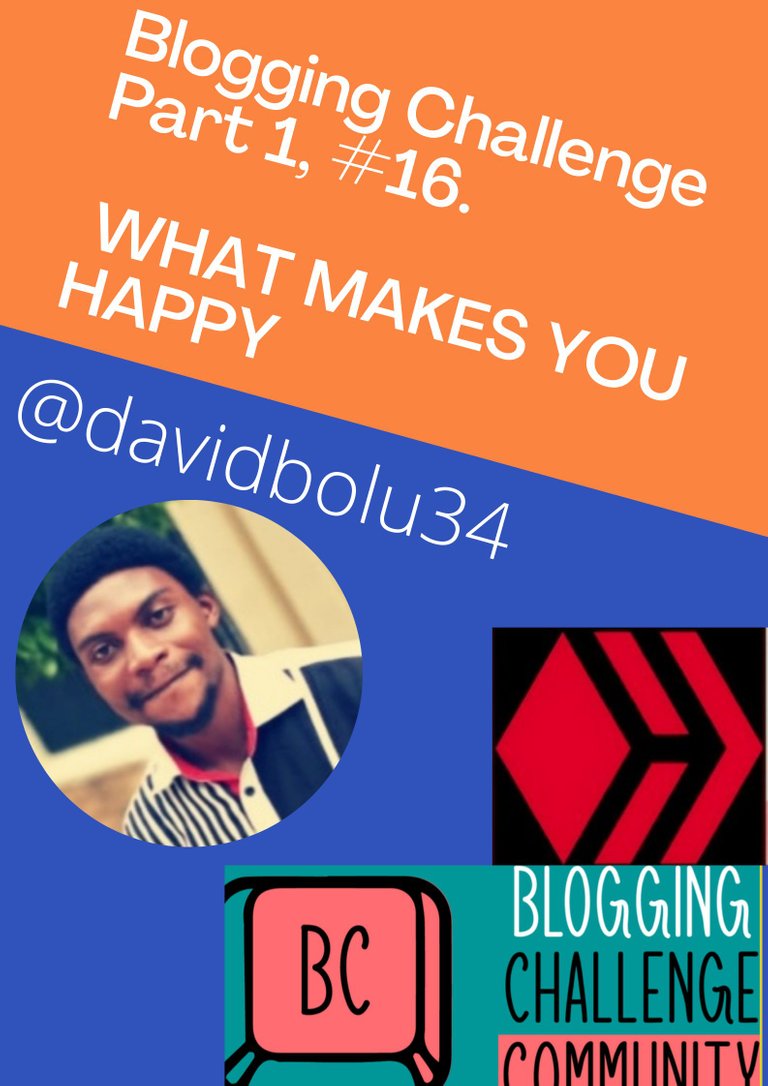 [Image created by me using Canva]
---
Kindly spare me few minutes of your valuable time as i share with you what makes me happy
---
Happiness is the state of mind and well being. It is triggered by the release of happy hormones which promotes positive feelings like wellness, pleasure, and love.
These hormones include seretonin,dopamine, endorphin and oxytocin yielding a placebo effect. Without happiness, length of someone's life may be cut short.
Many situation and activities gives me joy or makes me feel happy.
1. Good music makes me happy, especially Jazz guitar music.😁🎸
2. Good food make me feel happy especially pounded yam and melon vegetable soup with goat meats😁
3. I love travelling and exploring new places, tourists attractions 😁, I always feel happy travelling to awesome and beautiful atmospheres and company.
4. I feel happy seeing my parent, siblings, relatives and friends in good state of health and mind. There is nothing more fulfilling than to have a joyful home. This is what i also wish for my life, my wife and children when i get married.
If there is no peace in your home, there cannot be happiness. Happiness comes from within which begins with yourself extended to your family, relatives, friends and others far and around you.
5. Being able to take responsibility and get what I want at any time i wish is a very good thing that will definitely always make me happy. Though it all begins with investing towards achieving that point of financial freedom. I feel happy when I'm able to get what i want or desire at a given time provided I keep earning. So I love creating multiple income streams.
---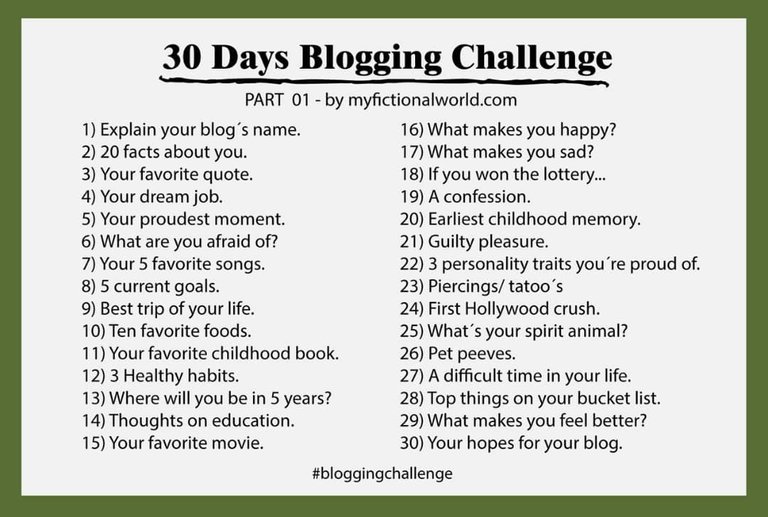 ---
My appreciation goes to the Administration of #bloggingchallenge initiative @tripode @starstrings01 and @cwow2 for this intellectual initiative and I will encourage interested #hiveans to join this lovely intellectual community #bloggingchallenge ASAP.*
---
Kindly follow @davidbolu34 for prompt visibility of my blog. I will appreciate your comments, upvote, reblog and support. Thank you for your time.
---
Part 1,#1
Part 1,#2
Part 1,#3
Part 1, #4
Part 1, #5
Part 1, #6
Part 1,#7
Part 1, #8
Part 1,#9
Part 1, #10
Part 1, #11
Part 1, #12
Part 1, #13
Part 1, #14
Part 1, #15
---
---
---