Where will you be in five years? [Part. 1, #13] Blogging Challenge Question

---
To live a life of impact, focus, direction and discipline one must have set goals both short and long term goals.
---
Welcome to my blog @davidbolu34
Kindly spare me few minutes of your valuable time as i share with you where I should be in five (5) years
---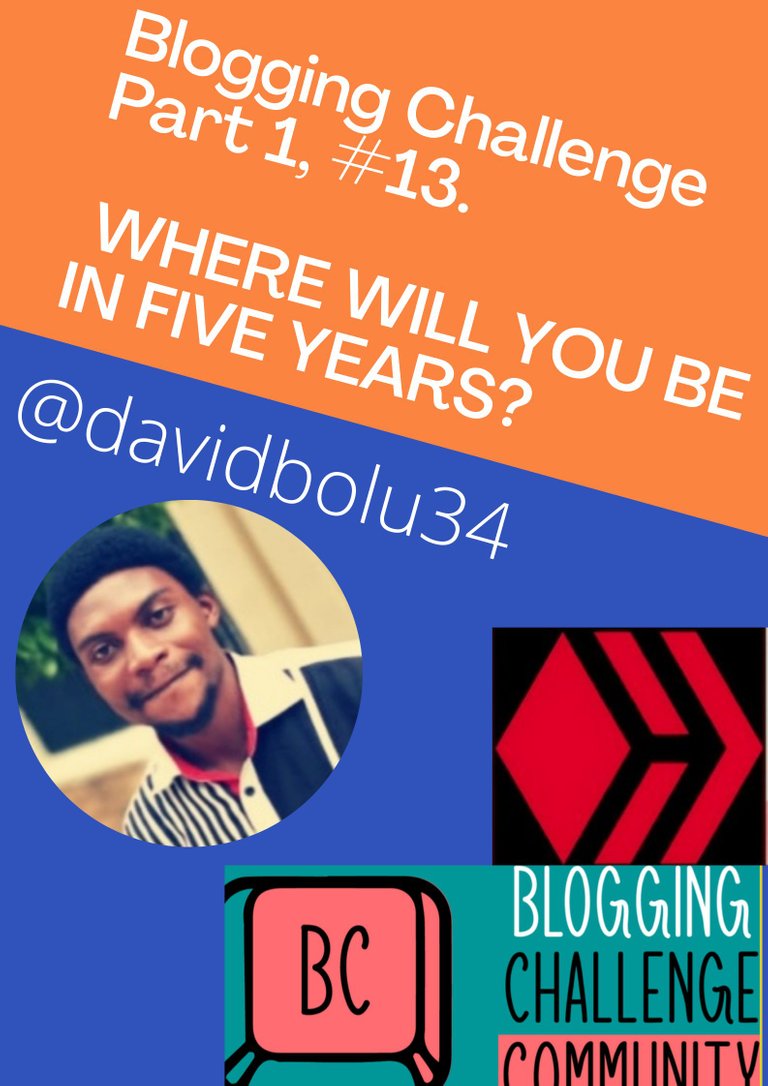 [Image created by me using Canva]
---
1. I should be a major whale curator and investor on hive with minimum of 100,000 Hive power.
I joined the hive blockchain May 2020, it has been a great time of social interactions and connections. By May 2025 I should have maximised my skills and knowledge to gathered as much as possible and I will still continually be a major contributor on hive platforms, establish communites of musicians and intellectuals for more connections and growth of the blockchain.
It is always said that "A journey of a thousand miles begins and ends with one step at a time" I believe this and with my Commitment and Consistency on hive my goal is achievable.
2. I should be a major music producer with my own music studio in my house.
Music is life for me, between now and another 5 years I would have invested and improved in quality original music content creation.
I should be a producer of original musical contents of any genre with branded quality, consistency all comfortable within my home. I'm already working on this.
3. I should be a major Investor in Ethereum.
ETHEREUM have the potential of matching and eventually outmatching Bitcoin between 2021 and 2025.
ETHEREUM IS THE NEXT DIGITAL GOLD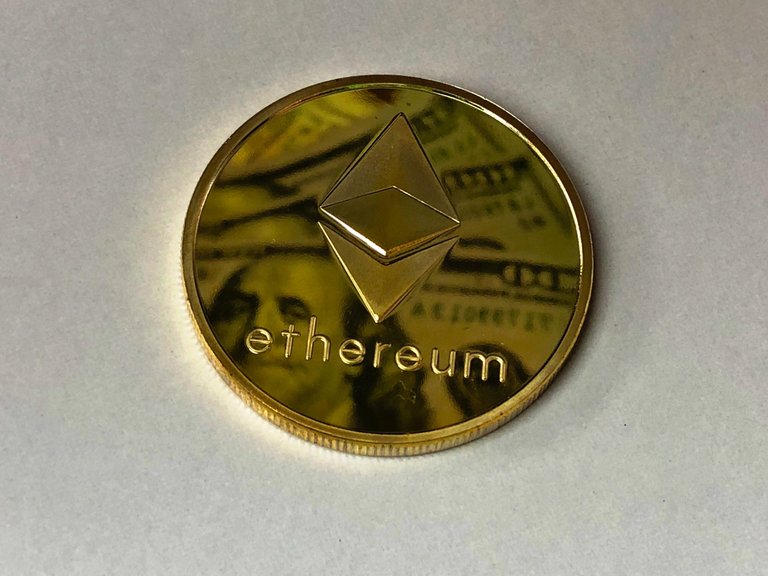 source
Ethereum is more like the current sliver digital P2P currency after Bitcoin.
Unfortunately! I don't any amount of ETHEREUM currently but it's one of my plans to invest in etherum and by 2025 I will be rich in etherum.
One of my current goals is to earn ETH if possible or Invest wisely. Knowing fully well that it's growing wild like fire lately and not easily earned.
5. I should be a Group Admin on hive
My being on #hive will help promote #hive. I will definitely be an Admin of an active Community that promote interactions between its users.
In the process of getting used to the blockchain and sustaining reasonable reputation and understanding of the blockchain, I plan to establish others and train them on the modules operandi of hive blockchain.
I must contribute to the #hive vision of crypto tokenization, distribution and decentralization for financial freedom purpose of future generations.
5. I should an Employer of Labour
The sole purpose of all these is to have my company and become an employer of labour in the real word.
Some of my investments on #HIVE, #ETHEREUM will be channelled to building a solid foundation for my company and employ more active hands as possible.
---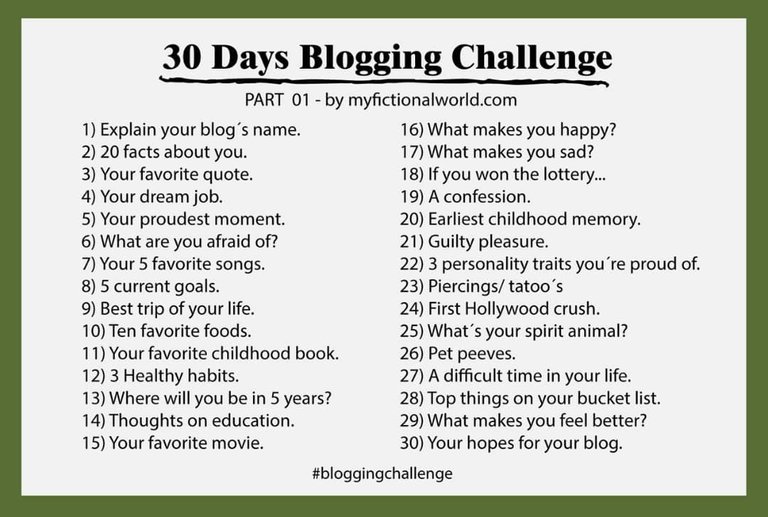 ---
My appreciation goes to the Administration of #bloggingchallenge initiative @tripode @starstrings01 and @cwow2 for this intellectual initiative and I will encourage interested #hiveans to join this lovely intellectual community #bloggingchallenge ASAP.*
---
Kindly follow @davidbolu34 for prompt visibility of my blog. I will appreciate your comments, upvote, reblog and support. Thank you for your time.
---
Part 1,#1
Part 1,#2
Part 1,#3
Part 1, #4
Part 1, #5
Part 1, #6
Part 1,#7
Part 1, #8
Part 1,#9
Part 1, #10
Part 1, #11
Part 1, #12
---
---
---