(Your 5 favorite songs) [Part 1, #7] Blogging Challenge Question.
Welcome to my blog @davidbolu34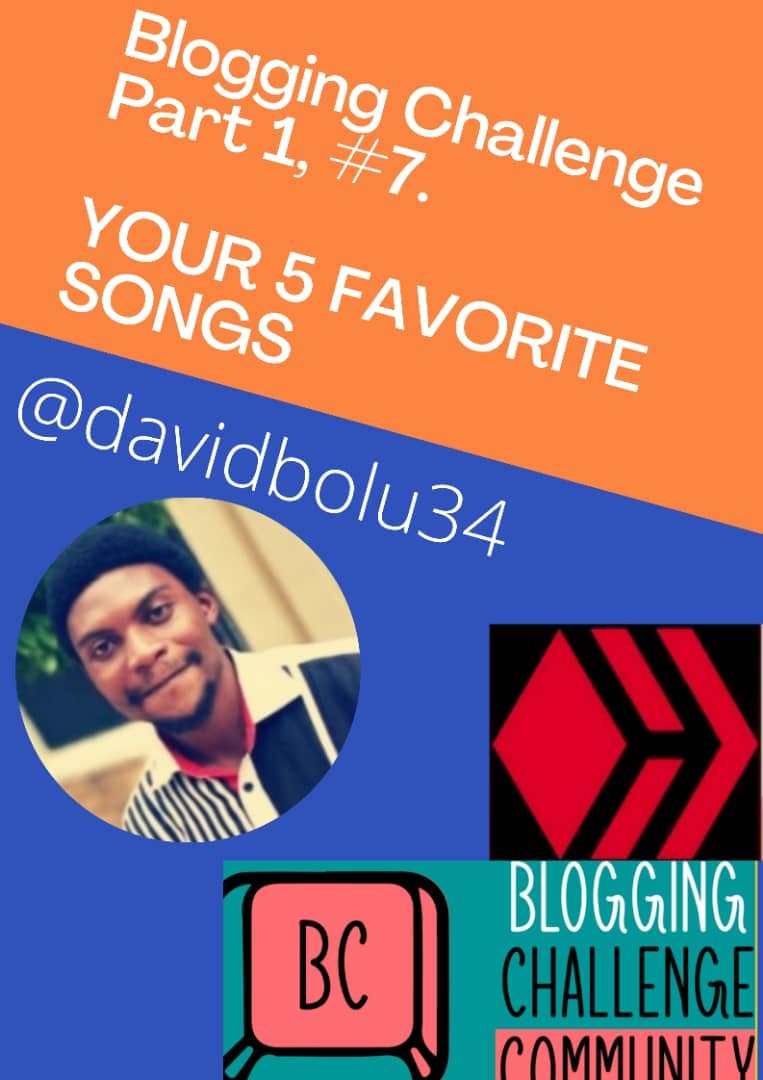 [Image created by me using canva]
Kindly spare me few minutes of your valuable time as i share with you my five (5) favorite songs.
I have lots of favorite music, but I'm to mention my five (5) most favorite songs. These are majorly Contemporary gospel, afro hip-hop band, R&B and Jazz Guitar music.
1. Lately by George Benson
This is a cool jazzy guitar music composed and led by the great guitar legend George Benson. The melody, harmony and guitar solo improvisations in this song always glading my soul. Below is the link to the music video.

2. Thank you lord by Don Moen
This is a spirit filled song that uplifts my heart in gratitude to God no matter the situations around me. In everything I say thank you lord. It motivates my heart and gives me hope for better days ahead.
I love the Lyrics of the song and I really appreciate the lead guitarist solo improvisations in the song. It draws my mind to appreciate God for my life and future. Below is the link to the music video.

3. You remind me by Usher
This is a lovely R&B of all time😃 from my preferred R&B legend Usher.
This song reminds me of my lover and sets me in mood for lovely atmospheres. Cool song for love relationship to express the power of an unending love journey. Below is a link to the live Video.

4. I will be here by Dunsin Oyekan
Dunsin Oyekan is an African contemporary gospel musician precisely from Nigeria. This song is centred on a lifestyle of worship and commitment to God no matter my circumstances. I love the Lyrics and instrumentation of the song. The song is spirit filled and edifying. Below is the link to the music Video.

5. Afro beat jahm session by Alternate Sounds
This is an African hip-hop creative musical instrument expression band.
Alternate Sound do not own right to the songs improvised on, but this band bring so much creativity and sensational ideas to spice up afro beat hip-hop music and I love the instrumentations, it always give me vibes to groove, dance and improve on my musical skills. Below is the link to the latest jahm session.

So! That's it for now. Trust you will find them interesting too.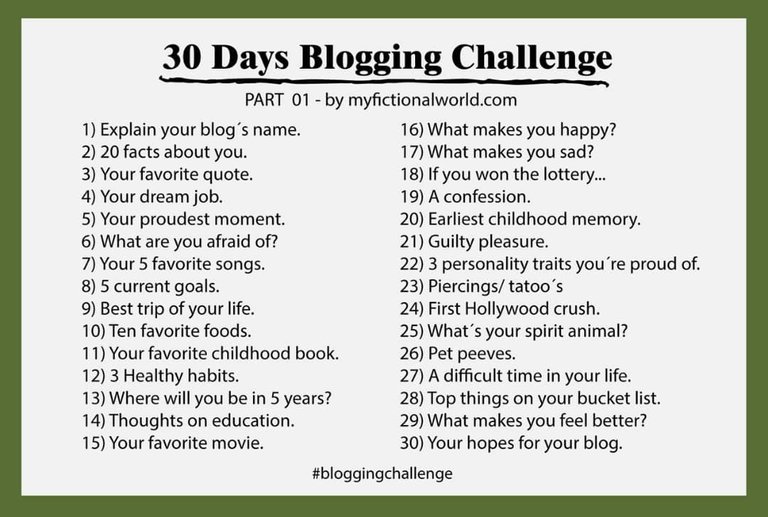 My appreciation goes to the Administration of #bloggingchallenge initiative @tripode @starstrings01 and @cwow2 for this intellectual initiative and I will encourage interested #hiveans to join this lovely intellectual community #bloggingchallenge ASAP.*
---
Kindly follow @davidbolu34 for prompt visibility of my blog. I will appreciate your comments, upvote, reblog and support. Thank you for your time.
---
Part 1,#1
Part 1,#2
Part 1,#3
Part 1, #4
Part 1, #5
Part 1, #6
---
---
---