Critica de la película FRIENDZONE//FRIENDZONE Movie Review
Imagen
Español
English
---

Esta es una película francesa que se estreno hace poco en Netflix y muchas criticas decían que había alcanzado los primeros puestos de las más vistas en la plataforma, lo que me animo a verla ya que seria mi primera película francesa que vería, además que por esa razón preferí verla con el audio original porque la traducción al español de España no me resulto nada agradable.
This is a French film that was recently released on Netflix and many reviews said that it had reached the top of the most viewed on the platform, which encouraged me to see it as it would be my first French film I would see, plus for that reason I preferred to see it with the original audio because the translation into Spanish from Spain was not at all pleasant.
---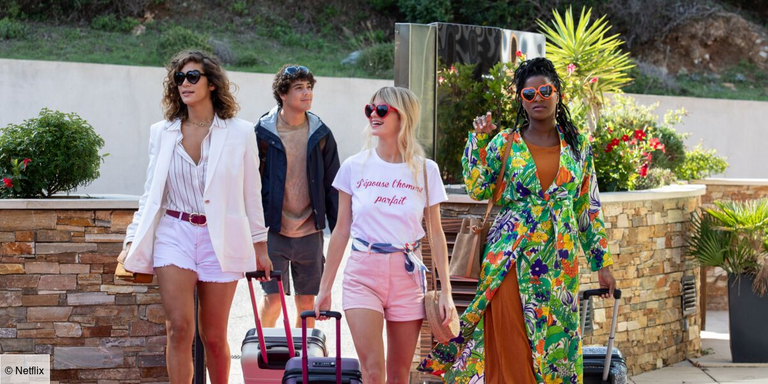 Imagen
Además no es de larga duración es bastante corta, la historia se trata de un joven romántico que cree en el amor, pero que por alguna extraña razón siempre termina cayendo en la zona de amigos, tanto así que se termino enamorando de sus tres mejores amigas en un principio.
The story is about a romantic young man who believes in love, but for some strange reason always ends up falling into the friend zone, so much so that he ends up falling in love with his three best friends at first.
---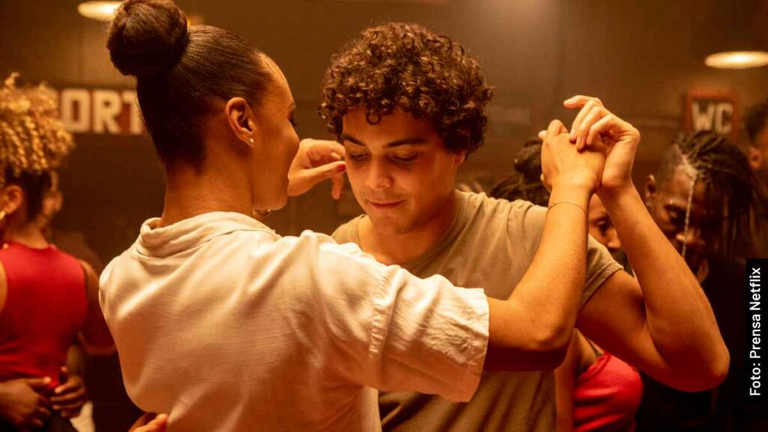 Imagen
El trama central se basa en que el protagonista se enamora de una joven y hermosa chica que conoce por casualidad y termina sin saber como declararle lo que siente por ella. Esto resulta en incontables eventos fallidos que nos terminan contando la misma repetida historia del chico que se enamora y termina siendo enviado al rincón de los amigos.
The central plot is based on the protagonist falling in love with a young and beautiful girl he meets by chance and ends up not knowing how to declare his feelings for her. This results in countless failed events that end up telling us the same repeated story of the boy who falls in love and ends up being sent to the friends' corner.
---
Puedo decir que no es algo nuevo que no hayamos visto en innumerables películas americanas, con el mismo hilo de la historia con un final muy predecible y que puede resultar un poco aburrido, pero tal vez puede ser una película para ver con los amigos o amigas un domingo por la tarde o que no tengas nada más interesante que ver.
I can say that it's nothing new that we haven't seen in countless American movies, with the same thread of the story with a very predictable ending and that can be a bit boring, but maybe it can be a movie to watch with friends on a Sunday afternoon or you have nothing else interesting to watch.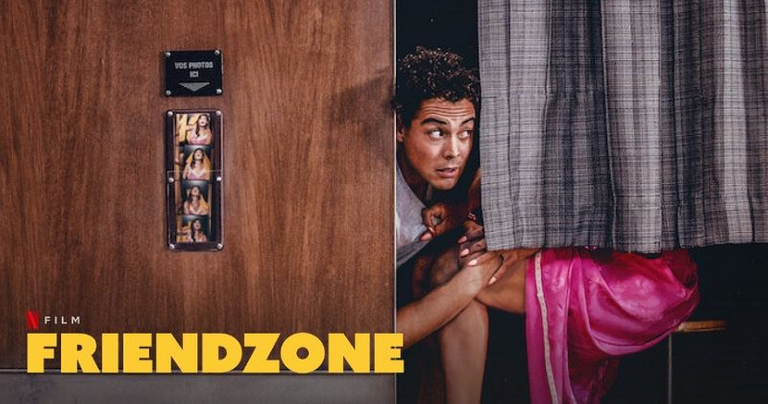 Imagen
---
Así que ese aumento en las vistas puedo pensar que se debió a que la película es nueva y poco conocida, pero no merece grandes halagos, no nos muestra algo diferente o innovador, pero si honestamente puedo decir que la actuación del protagonista es linda y tierna en mi opinión personal.
So that increase in views I can think that it was because the film is new and little known, but it does not deserve great praise, it does not show us something different or innovative, but if I can honestly say that the performance of the protagonist is cute and tender in my personal opinion.
---

** Los separadores y cintillo son de mi autoria, para uso exclusivo de Hive.
** Para la traducción utilice https://www.deepl.com/
¡Gracias por su apoyo, por leerme y votar, GRACIAS!
Thank you for your support, for reading and voting, THANK YOU!
---
---