CRITICA DE LA SERIE ELITE 4 TEMPORADA//ELITE SERIES REVIEW SEASON 4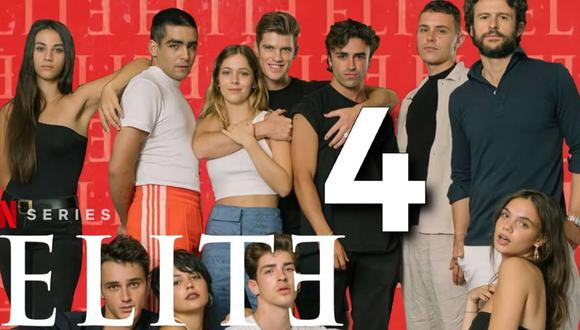 Imagen
Español
English

---
Hola mi gente linda de Hive, les confieso que termine viendo esta serie solamente por la curiosidad que me dio tanta publicidad que tuvo en su momento en facebook e instagram, quiero decir, no entendía porque nombraban tanto a sus protagonistas. Así que solo para acabar con esa duda me senté un día a verlo, y todo me quedo claro al ver solo el primer capitulo.
Hello my beautiful people of Hive, I confess that I ended up watching this series only because of the curiosity that gave me so much publicity it had at the time on facebook and instagram, I mean, I did not understand why they named so much to its protagonists. So just to put an end to that doubt I sat down one day to watch it, and everything became clear to me when I saw only the first chapter.

En mi opinión personal no podría decir que realmente me encanto, no la pondría entre mis series favoritas, lo único que atrapo mi atención fue la trama que había detrás del crimen de una joven adolescente en un colegio de niños ricos, que es como comienza el primero capitulo como especie de enganche, porque es casi seguro que vas a querer saber que paso con esa chica.
In my personal opinion I could not say that I really loved it, I would not put it among my favorite series, the only thing that caught my attention was the plot behind the crime of a young teenager in a school for rich kids, which is how the first chapter begins as a kind of hook, because it is almost certain that you will want to know what happened to that girl.
---
Pero esta cuarta y ultima temporada que acaba de salir de estreno, me parece que sencillamente no tiene nada bueno que aportarle ya a esta serie, empezando porque cae en el mismo hilo de siempre, un crimen y una búsqueda incansable del culpable, tampoco podría mencionar nada más allá de la participación de los nuevos integrantes.
But this fourth and last season that has just been released, it seems to me that it simply has nothing good to contribute to this series, starting because it falls into the same thread as always, a crime and a relentless search for the culprit, I could not mention anything beyond the participation of the new members.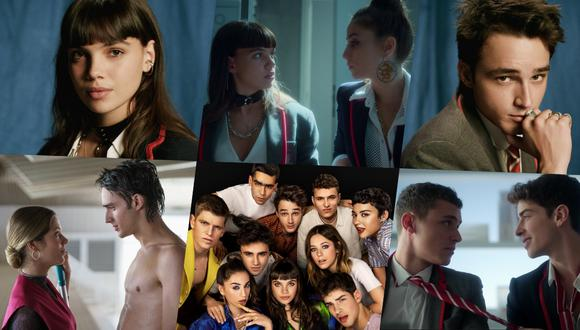 Imagen
Además que la serie cayo de una manera fatal en el tema del sexo, donde introducen escenas de relleno de incansable sexo entre jóvenes a lo cuál no le vi el sentido para nada. Parece ser algo meramente para el morbo, porque la verdad no puedes decir que te transmite algo positivo o que aporte algo nuevo ha toda la historia, aunque evidentemente para los creadores de esta serie, tienen muy claro que el sexo y las drogas venden, pero para mi no es algo que merezca un premio en una producción.
In addition, the series fell in a fatal way in the subject of sex, where they introduce filler scenes of tireless sex between young people to which I did not see the sense at all. It seems to be something merely for morbidity, because the truth is that you can not say that it transmits something positive or that it contributes something new to the whole story, although evidently for the creators of this series, they are very clear that sex and drugs sell, but for me it is not something that deserves an award in a production.
---
Me refiero a la forma de contar la historia, porque hay películas que tienen excelentes tramas y desenlaces con todo este tema que ahonda en la droga, procurando dejarte una enseñanza o mensaje. Pero esta serie pienso que se desvió con el tema del sexo casual entre jóvenes sin sentido ni nada positivo que aportar, solo es "Nos acostamos porque si y listo".
I am referring to the way the story is told, because there are movies that have excellent plots and outcomes with all this theme that delves into drugs, trying to leave you with a teaching or message. But this series I think it deviated with the theme of casual sex between young people without sense or anything positive to contribute, it's just "We slept together just because and that's it".

Lo único nuevo que podrás ver será la integración de los nuevos personajes pero que adicional a eso, nada más que mencionar, es que sinceramente no puedo acotar nada positivo a la promiscuidad que muestran abiertamente sobre lo que se ha convertido la relación de Omar, Ander y Patrick otro de los niños nuevos. Podrás ver la participación de un nuevo director del colegio Las Encinas y 4 alumnos nuevos, de los cuales 3 son sus hijos y uno es príncipe heredero de un reino de Europa.
The only new thing you will see will be the integration of the new characters but in addition to that, nothing else to mention, is that I honestly can't put anything positive to the promiscuity they openly show about what has become the relationship of Omar, Ander and Patrick, another of the new kids. You will see the participation of a new director of Las Encinas school and 4 new students, 3 of whom are his children and one of whom is the crown prince of a kingdom in Europe.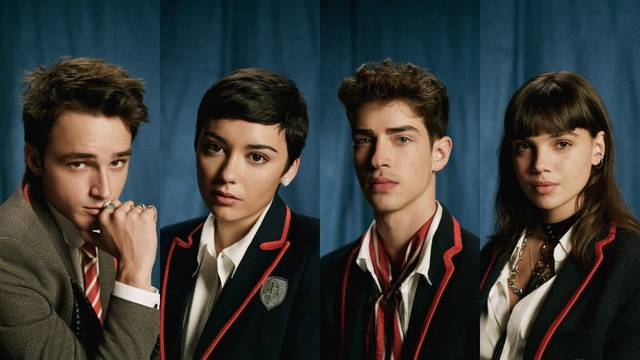 Imagen
---
Algunos de estos personajes terminan haciendo cosas extremas, muchas veces porque no se sienten escuchados por sus familiares, caen en esa etapa de rebeldía porque no tienen otra forma de comunicarse. En lo personal, podría mencionar el hecho de la falta de atención y comunicación que tienen los padres con sus hijos y no necesariamente de los hijos de padres ricos, eso es algo que también sucede en familias de bajos recursos.
Some of these characters end up doing extreme things, often because they do not feel listened to by their relatives, they fall into that stage of rebellion because they have no other way to communicate. Personally, I could mention the fact of the lack of attention and communication that parents have with their children and not necessarily of the children of rich parents, this is something that also happens in low-income families.

Pero estoy muy segura que no te perderás de nada bueno en esta nueva temporada, y lo más increíble es que van a sacar una quinta temporada.
But I'm pretty sure you won't miss anything good in this new season, and the most amazing thing is that they are going to release a fifth season.
---

** Los separadores y cintillo son de mi autoria, para uso exclusivo de Hive.
** Para la traducción utilice https://www.deepl.com/
¡Gracias por su apoyo, por leerme y votar, GRACIAS!
Thank you for your support, for reading and voting, THANK YOU!
---
---