El Cazadesertores una serie que te hará reflexionar//El Cazadesertores a series that will make you think about it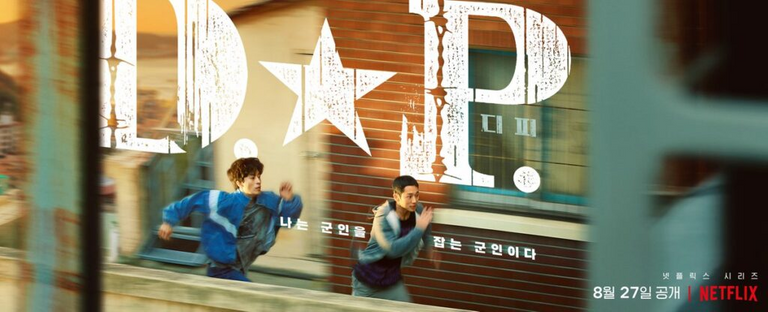 Imagen
Español
English
---

Hola gente chevere de Hive, vamos hablar un poco sobre una serie nueva coreana y corta que acabo de ver en NETFLIX, la verdad que no es para nada larga solo tiene 6 capítulos y realmente me quede pensando si saldrían más capítulos, porque la historia me dejo engancha y la forma de contarla también. Les cuento su nombre El Cazadesertores.
Hello cool people of Hive, let's talk a little about a new Korean series and short that I just saw on NETFLIX, the truth is that it is not long at all only has 6 chapters and really I was wondering if they would come out more chapters, because the story left me hooked and the way of telling it too. I'll tell you its name El Cazadesertores.

---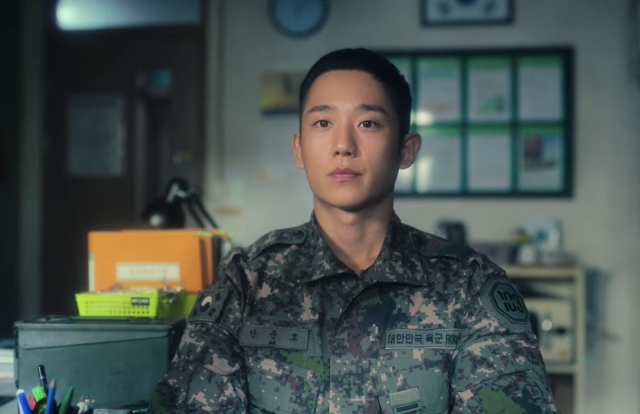 Imagen
Es una serie coreana que nos muestra la historia de un joven chico llamado Joon-ho Ahn que tiene que cumplir con su servicio militar en corea del sur, algo que es casi obligatorio en todos los jóvenes hombres del país durante al menos dos años.
It is a Korean series that shows us the story of a young boy named Joon-ho Ahn who has to do his military service in South Korea, something that is almost mandatory for all young men in the country for at least two years.
---
Esta serie nos mostrara lo difícil que es para algunos jóvenes estar y cumplir con este servicio militar, lo que hace que el protagonista se termine convirtiendo en el cazadesertores del lugar junto a otro compañero más veterano que el, gracias a la notable intuición de uno de sus superiores, lo que hará que se pierda de muchas novatadas que suelen pasar muchos de los recién llegados.
This series will show us how difficult it is for some young people to be and comply with this military service, which makes the protagonist ends up becoming the local treasure hunter along with another colleague more veteran than him, thanks to the remarkable intuition of one of his superiors, which will make him miss many hazing that many of the newcomers usually go through.

---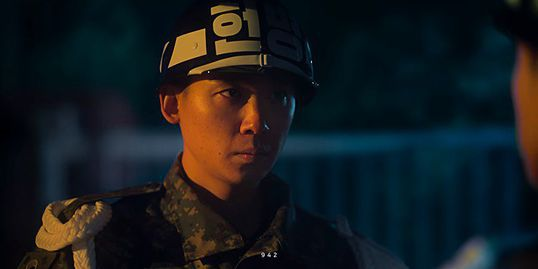 Imagen
Si bien la historia se centra en la caza de los que se fugan del lugar, también podremos ver más adentro muchas de las razones por la cuál se escapan del servicio militar, con el cuál me llegue a identificar con una de ellas. El protagonista termina envuelto en un dilema al saber y conocer las razones porque sus compañeros se terminan escapando, ya que el precisamente no es el malo de la película.
While the story focuses on the hunt for those who escape from the place, we can also see more inside many of the reasons why they escape from military service, with which I came to identify with one of them. The protagonist ends up involved in a dilemma to know and know the reasons why his companions end up escaping, since he is not precisely the bad guy in the movie.
---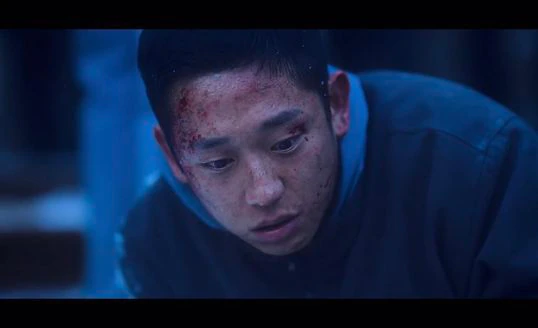 Imagen
No se puede llevar al limite a una persona tranquila sin esperar que no explote y no haga cosas que para mucho podría ser de paranoicos, esta historia nos enseñara que lo que esta quieto es mejor dejarlo quieto y que muchas veces la vida es un poco injusta en estos casos. Nos enseñara el valor del respeto al prójimo sin importar el estatus, nivel social o nivel de jerarquía. Y que todo ser humano tiene un limite de paciencia para soportar ciertas cosas.
You can not take a quiet person to the limit without expecting him not to explode and not to do things that for many would be paranoid, this story will teach us that what is still is better left alone and that often life is a little unfair in these cases. It will teach us the value of respecting others regardless of status, social level or level of hierarchy. And that every human being has a limit of patience to endure certain things.

---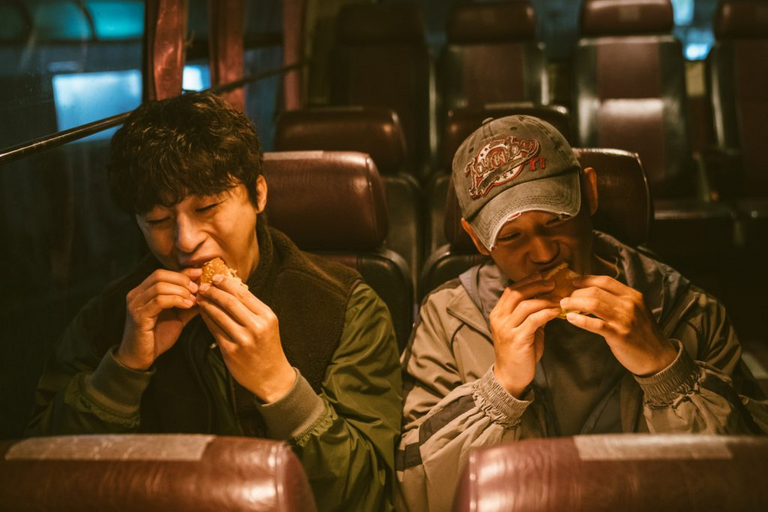 Imagen
Los personajes principales tienen personalidades muy diferentes, pero realmente tiene su parte cómica a pesar de ser un poco trágica en ciertas ocasiones. Y no crean que los hombres por ser hombres no pueden sufrir abusos o humillaciones, me encanto esta historia porque en muchos lugares termina siendo la realidad de muchas personas. Se las recomiendo.
The main characters have very different personalities, but it really has its comic side despite being a bit tragic at times. And don't think that men can't suffer abuse or humiliation because they are men, I loved this story because in many places it ends up being the reality of many people. I recommend it.
---

** Los separadores y cintillo son de mi autoria, para uso exclusivo de Hive.
** Para la traducción utilice https://www.deepl.com/
¡Gracias por su apoyo, por leerme y votar, GRACIAS!
Thank you for your support, for reading and voting, THANK YOU!
---
---