The Monday Mission >> From D.Buzz >> Play to Win >> (ROUND 134)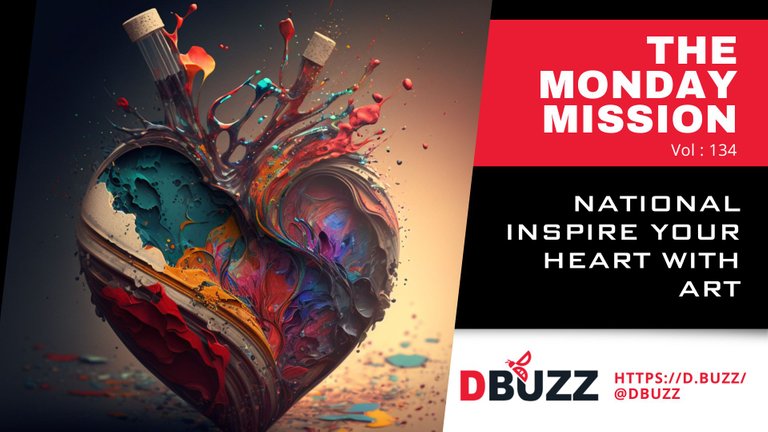 ---
Monday Challenge from D.Buzz
🕶 Round 134 🕶
---
Hello, friends.
They say Earth without art is "Eh", but I say Earth without art is nothing at all. Art brings beauty, creativity, and life to our world; without art, the world would be dull and completely without purpose. Art is a way for us to express ourselves and explore our innermost thoughts and emotions. It is a way for us to connect with others and share our stories. Art allows us to explore different perspectives and learn more about our culture and history.
Art is essential to the human experience; our world would be truly lifeless without it. So don't be content with just an "Eh" - celebrate art, and make sure that it is always a part of our lives.
That brings us to this week.
National Inspire Your Heart with Art Day is celebrated each year on January 31st, which is a day to recognize the immense power of art and its profound impact on our lives. Art has the power to evoke emotion, create a sense of awe and wonder, and inspire us to create something beautiful of our own. Today, it is important to take a moment to appreciate the impact of art in our lives, and find ways to bring it into our lives in meaningful ways.
Whether it's exploring a museum, attending a live performance, or creating art of your own, National Inspire Your Heart with Art Day is the perfect opportunity to celebrate the beauty of art and the positive effect it has on our hearts.
With that, let's talk about this week's DBuzz challenge!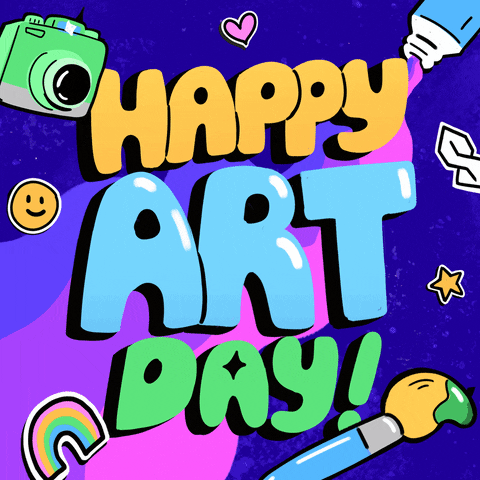 Bring on the ART!
---
This week's challenge
It's time to get inspired and spread the love! Join us this National Inspire Your Heart with Art Day for a social media challenge! We want to encourage everyone to share the artwork that touches their heart, whether it be a painting, a song, a photograph, or even a poem. Let's bring art to life, and turn this day into a celebration of creativity and appreciation for the beauty that can be found in the world around us.
Take a snap of your favorite piece of art, share it on DBuzz, and don't forget to use #InspireYourHeartWithArtDay to join in the fun! So get ready, get creative, and spread the love this National Inspire Your Heart with Art Day (week).
---
Summary of challenge
At some point in the next six days…
In a post on D.Buzz, all you have to do is share your favorite piece of artwork, and explain why it has special meaning to you. It can be anything - a painting, a sculpture, a photograph, a poem - anything that inspires your heart!
Hashtag that post with #InspireYourHeartWithArtDay
Post a link to your buzz in a comment below.
Buzz to Twitter for an extra high-five from us! ;)
Thank You
---
Rules:
After seven days (the following Monday, at some point), we will select a winner from all valid entries.
We will then make an announcement post on Monday and tag you.
The prize will be sent to the winner soon after the winner is announced.
No follow or upvote is required to join.
---
What is the prize?
You will be added as a 50% beneficiary to the post where you are announced as a winner! So if you won in the challenge last week, you are added as a 50% beneficiary to this post and will get paid next week! WOOT
---
Last week's winner!
---
NICE! @tdctunes sounds (pun intended) like a great person to call a friend. :D
** As an extra high five, we also added @tdctunes as a 10% beneficiary to this post! Thanks for being kind. :D
https://d.buzz/#/@pixiepost/c/sc3k6yyr4djqxjr599ckq7
---
Thank you for playing!
---
Questions? Concerns? Comments?
Just comment below.
---
---
A censorship-resistant short-form microblogging platform that empowers you to share your thoughts in 280 characters or fewer.
Censorship-resistant and built for the community with love.
---
We strive to have a fun and neutral stance on topics. If you have any concerns with the content, please contact @jacuzzi who writes and generates the content for our articles, or the @dbuzz team for clarification.
---
D.Buzz online at:
Join us on Discord at https://discord.gg/BKg5Ptg9ss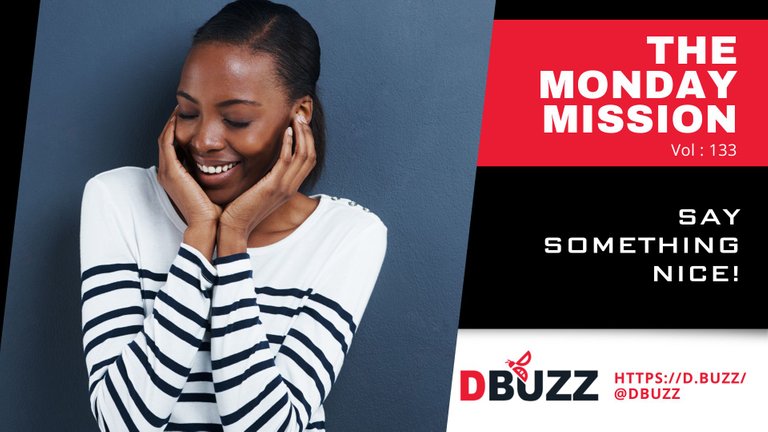 ---
---