Win 10 $HIVE Tokens >> The Weekly Challenge >> From D.Buzz (ROUND 76)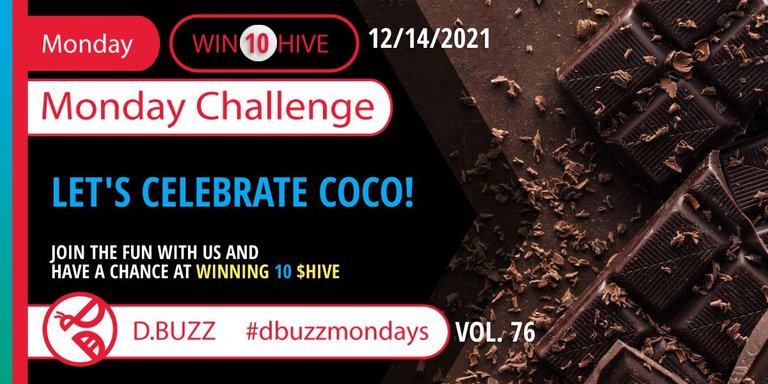 ---
Monday Challenges from D.Buzz
>> Round 76 << | >> Win 10 HIVE tokens <<
---
Hello friends.
It's the Holiday season, and along with that comes holiday beverages, such a hot Coco! Hot cocoa is the perfect beverage for the season. During cold mornings, or at a coffee shop... having a hot cup of coco is the best! So what's better than drinking a delicious hot cocoa in the morning? Answer: Nothing!
Speaking of Coco, did you know that December 13th was national cocoa Day? That's right! It's that day of the year when we think of cocoa and all the many many ways it's used and consumed.
From 1502 when the Europeans initially discovered cocoa to the $75 billion per year industry it has grown into today, there is no doubt that people from around the world love this delight.
If you want to learn more about this tasty holiday, you can visit their web page here.
All this talk about the Cocoa bean has got us thinking that it would make for a great Monday challenge for you too.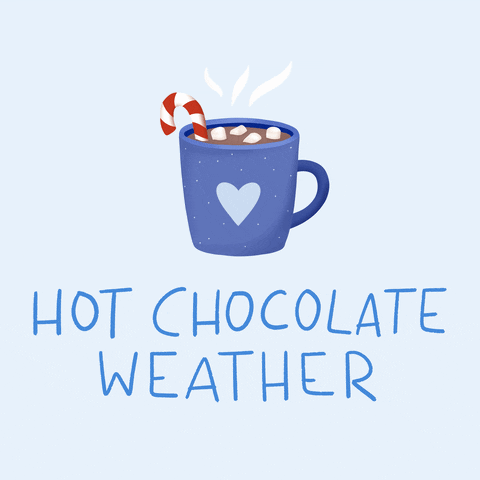 It's the only way to enjoy cocoa!
---
Today's challenge
Post a photo of your favorite way of enjoying Cocoa on D.Buzz, and tell us why it is your favorite!
---
This week's challenge
At some point in the next 6 days...
In a post on D.Buzz, post a photo of your favorite Cocoa product.
Tell us why you enjoy it so much.
Hashtag that post with #cocoabuzz.
Post a link to your buzz on a comment below.
Use the Buzz to Twitter for an extra high-five from us! ;)
---
Thank You
---
Rules:
After seven days (Next Monday, at some point), we will select a winner from all valid entries.
We will then make an announcement post on the following Monday and tag you.
The prize will be sent to the winner soon after the winner is announced.
No, follow, or upvote required to join.
---
What is the prize?
The prize is 10 HIVE tokens sent to you.
---
Last Week's Winner!
By random draw, the winner of last week's challenge is...
---
Who posted this Buzz:
https://d.buzz/#/@marcinxyz/c/05xd4fsarrmt6c5mc5u6oo
Hahah, we would like a few slices of that pie as well!
Congratulations on winning!
You will receive the prize from our rewards account shortly. :)
---
Thank you for playing!
---
Questions? Concerns? Comments?
Just comment below.
---
---
A censorship-resistant short-form microblogging platform that empowers you to share your thoughts in 280 characters or fewer.
Censorship-resistant and built for the community with love.
---
We strive to have a fun and neutral stance on topics. If you have any concerns with the content, please contact @jacuzzi who writes and generates the content for our articles, or the @dbuzz team for clarification.
---
D.Buzz online at:
Join us on Discord at https://discord.gg/BKg5Ptg9ss
---
---