Win 15 HIVE >> The Weekly Challenge >> From D.Buzz (ROUND 64)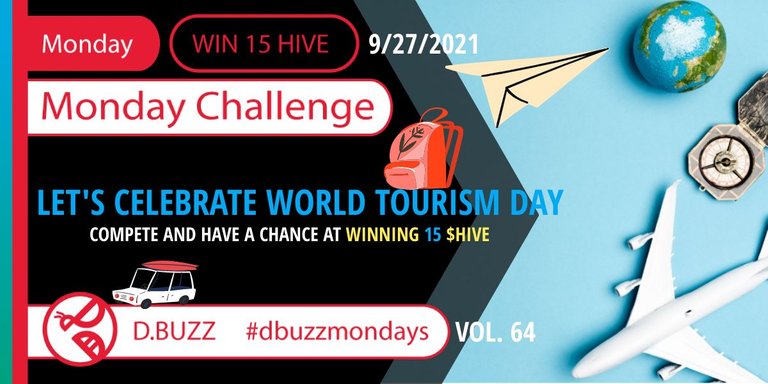 ---
Monday Challenges from D.Buzz
>> Round 64 << | >> Win 15 HIVE <<
---
Greetings, citizens of the world!Greetings global citizens.
By most accounts, there are about 195 countries in the world today. There is also a few more depending on the way you classify a country (* looking at you "Republic of Molossia"), and by what governing body acknowledges them. Either way, 195 countries is a sizable number of places.
To celebrate this, every year since 1980, the UN has declared September 27 to be World Tourism Day (#WorldTourismDay).
To quote the main web page for this year:
The COVID-19 pandemic has had a massive social and economic impact. Both developed and developing economies have been hit; marginalized groups and the most vulnerable have been hit hardest of all. The restart of tourism will help kickstart recovery and growth. It is essential that the benefits this will bring are enjoyed widely and fairly. - Source.
It's so true. The global tourism sector has been impacted by the COVID-19 pandemic, and this in turn has unfortunately impacted numerous people around the globe, who rely on it for income. So on this week - particularly today - let's do a tourism challenge about this! Let's get people excited about travel once more.
This brings us to today's challenge.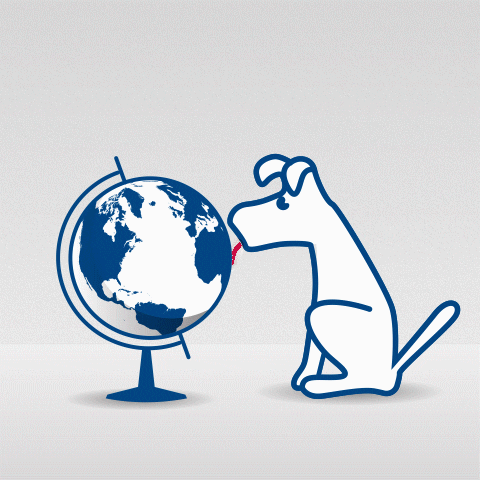 That's how we choose where to go.
---
Today's challenge : Where do you want to travel to? What is your dream travel destination?
Perhaps your dream destination is a cabin in the woods on Lake Michigan; perhaps your dream destination is an island off of Tahiti, or the mountain ranges of Morocco. The world is such a big and amazing place - let's get excited to travel again.
On a Buzz on D.Buzz, tell us your answer. If you can, include an image of that location as well.
---
This week's challenge
At some point in the next 6 days...
Make a Buzz on D.Buzz about where your dream travel destination is
Do your best to include an image of that location.
Hashtag that post with #WorldTourismDay.
Post a link to your buzz in the comments below.
Use the Buzz to Twitter for an extra high-five from us! ;)
---
Thank You
---
Rules:
After seven days (Next Monday, at some point), we will select a winner from all valid entries.
We will then make an announcement post on the following Monday and tag you.
The 15 HIVE prize will be sent to the winner soon after the winner is announced.
No, follow, or upvote required to join.
---
What is the prize?
The prize is 15 HIVE tokens sent to you.
---
Last Week's Winner!
By random draw, the winner of last week's challenge is...
---
Who posted this Buzz:
https://d.buzz/#/@k5905200786/c/oke2usioiezf5sn97g6nyk
"Balls of Furry", truly a cinematic masterpiece.
Congratulations on winning!!
You will receive the HIVE from our rewards account shortly. :)
---
Questions? Concerns? Comments?
Just comment below.
---
---
A censorship-resistant short-form microblogging platform that empowers you to share your thoughts in 280 characters or fewer.
Censorship-resistant and built for the community with love.
---
We strive to have a fun and neutral stance on topics. If you have any concerns with the content, please contact @jacuzzi, who writes and generates the content for our articles, or the @dbuzz team for clarification.
---
D.Buzz online at:
Join us on Discord at : https://discord.gg/BKg5Ptg9ss

---
---