Am Alive Challenge Post 153 | One successful day from many successful days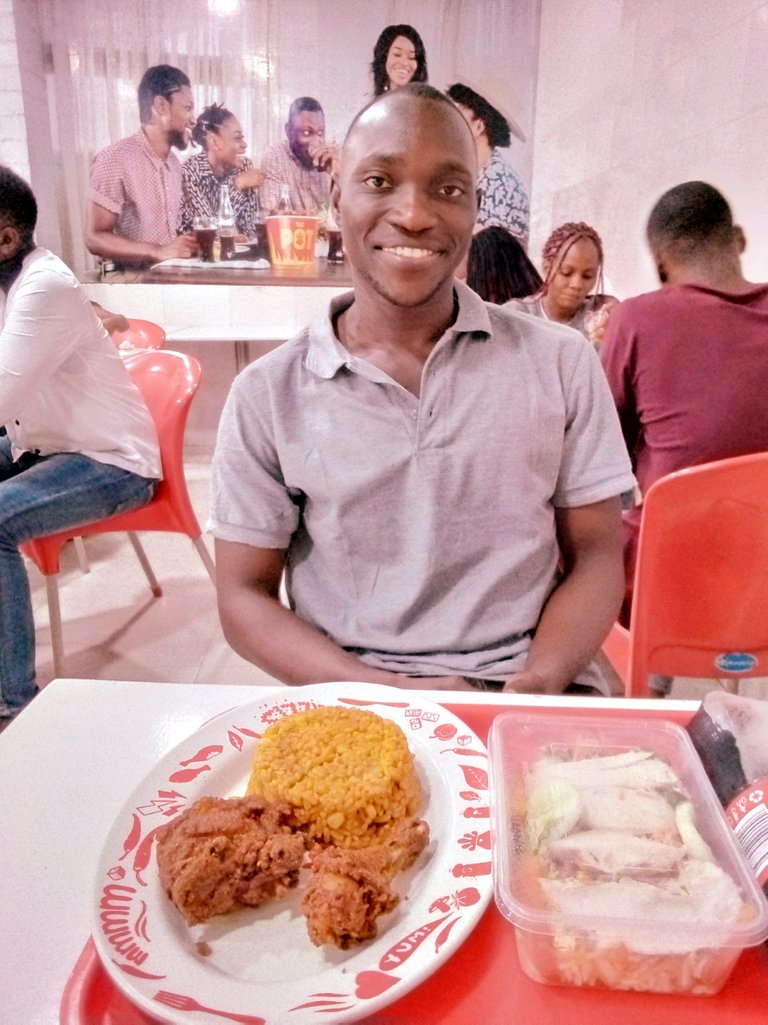 Whenever a man works, let him take some portion to satisfy his urgent need.
Hahaha.
My urgent need must not be investing and solving problems with some good food positioned before me. Crunchy and crispy types make it more memorable.
For me, it was fun having a great time with my close friend this evening in one of the well known restaurants in the city.
We branched there after a day full of more successes and returns, celebrated with the good protein-rich food before us. God is great.
Am so grateful to my creator for this day.
Am alive, safe and sound.
Thanks for visiting my post.
---
---