Am alive challenge post #156 | Rainy days just got strategized
The climate change this year has got everyone talking.
The flooding in the riverine areas of Nigeria is really getting heavier than ever.
For this month to be precise, fishes are scarce and costly to buy because of over flooding and rising sea/river levels creative more dangers for the fishermen and women.
For those living in the cities, survival and standard of living is now very doubtable. It's even more hard for those earning monthly salaries.
Yeah, Nigeria is not in recession, but the whole thing is more like we're in triplicate kind of recession.
Traders find it very difficult to trade because of poor market structure maintenance, poor road construction, leading to bad roads.
Just today, it rained from around 5 am till some minutes pass 3pm. Most people couldn't go outside because it was heavy and threatening while those who managed to go out attended to very few items on their list of items.
After the rain, I went straight to the market to get some vegetables.
On getting there, I couldn't recognized my customer, simply because she shedded herself with polyethylene bags.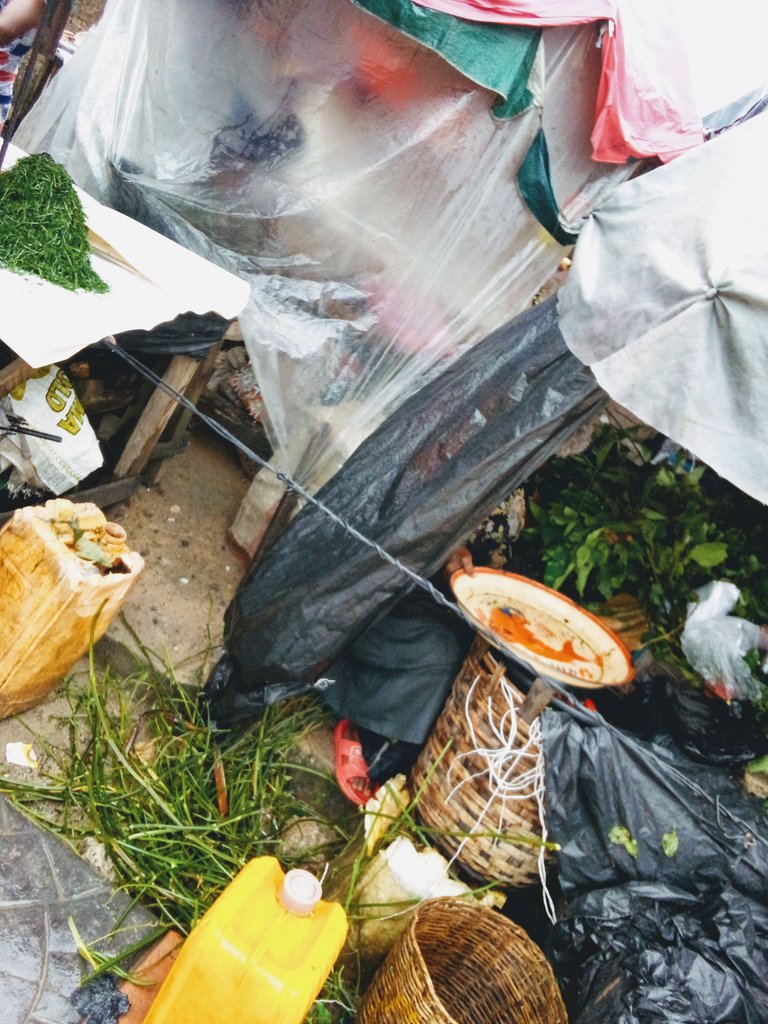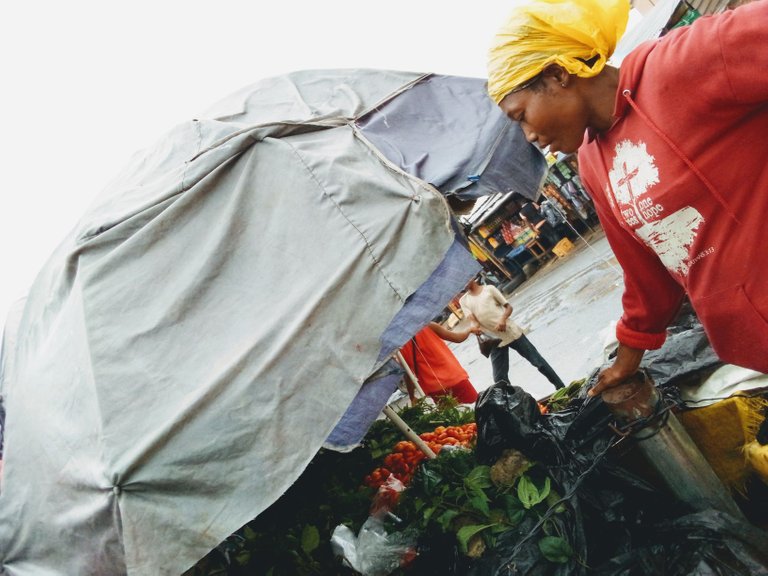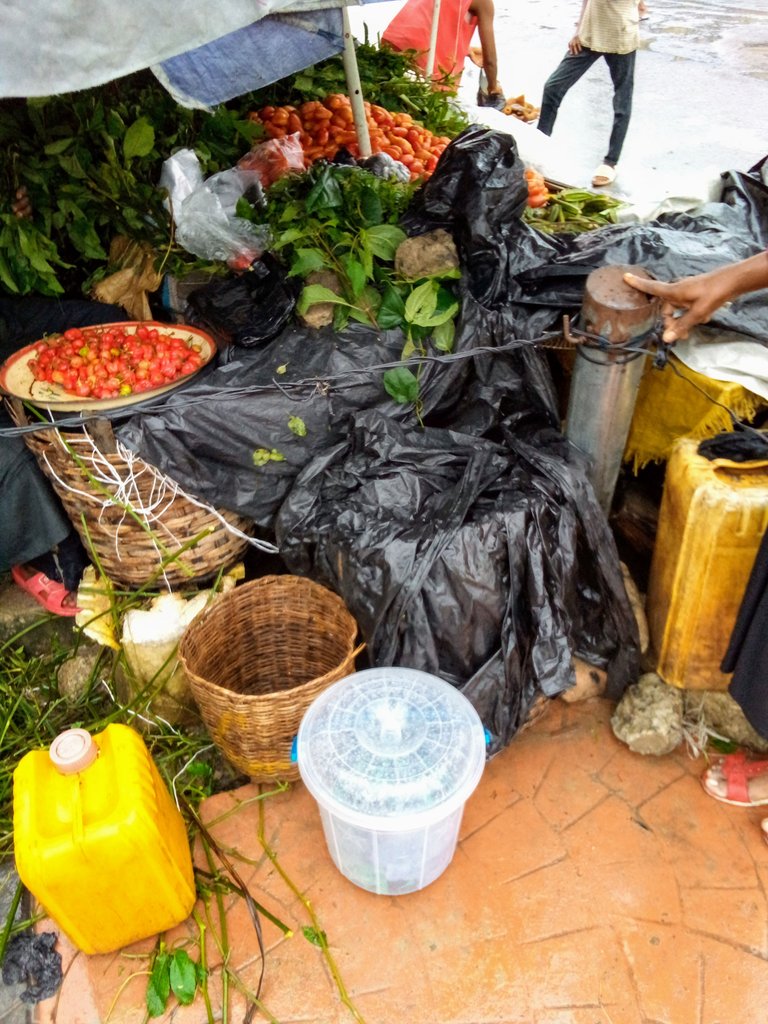 Had it been that the government maintained the shades for them to trade, it would be easier for the buyers to locate what the want to buy and sell for the sellers to have good confidence to come out and sell their products.
Well, it's gonna be alright one day.
Am alive, safe and sound no matter the weather or government.
Thanks for stopping by.
---
---