IAAC Post 179 | ALIVE token today

Hello alive and hive!!
It's another wonderful day!
Am grateful to God for the gift of life and blessings.
Today in alive trading at hive engine, we're faced with much downtrend than what it used to be.
The price of our indigenous token (ALIVE) is still not going back to what we once had (0.1 hive).
We're currently down with about -34%.
See chart below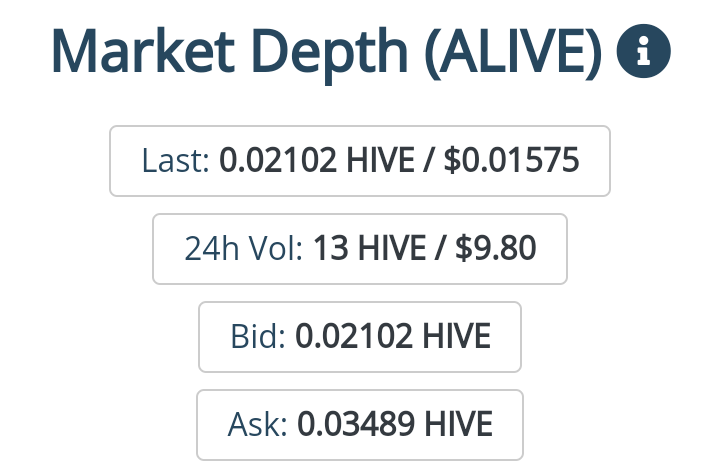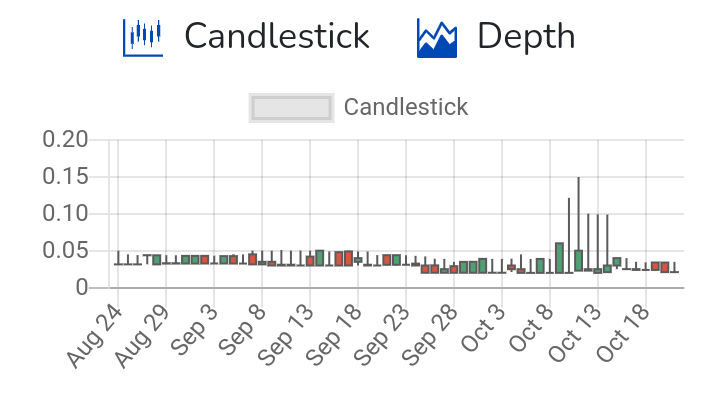 Looking at the data above, you'll find that;
The 24 hours volume is: 13 HIVE / $9.80
Current Bid is: 0.02102 HIVE
Current Ask is: 0.03489 HIVE
In the last 24 hours, 1 ALIVE token was sold at approximately 0.02102 HIVE / $0.01575 just as it would bought at 0.03489 HIVE.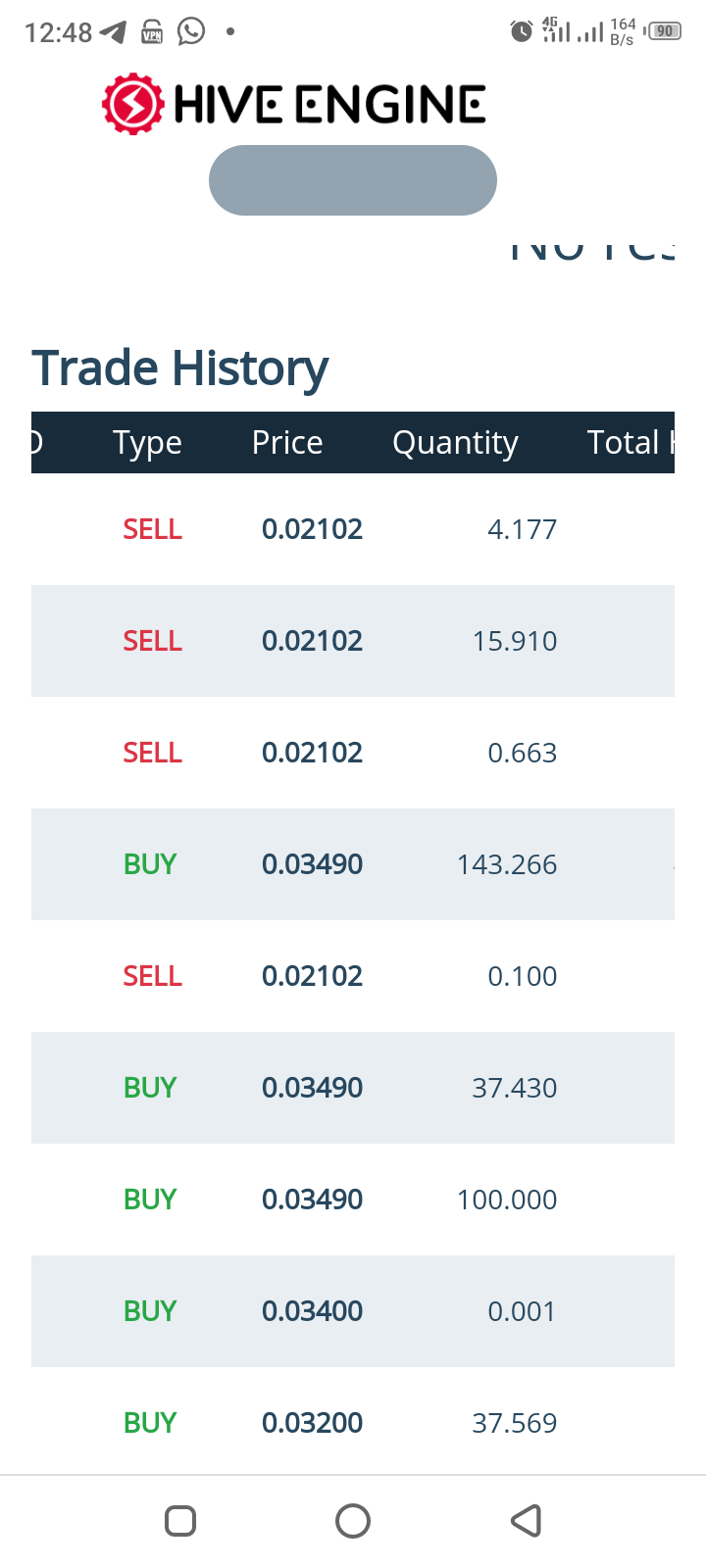 Looking at the trade history today, you'll discover that we had some good amounts of buys than sells.
And there you have it.
ALIVE will see another better season.
Why not bag some good amount of it now that the price is low.
It will moon at its season.
Thanks for reading and do have a wonderful weekend.
---
---